UCLA's Kendo club practices Japan's aggressive yet reverent martial art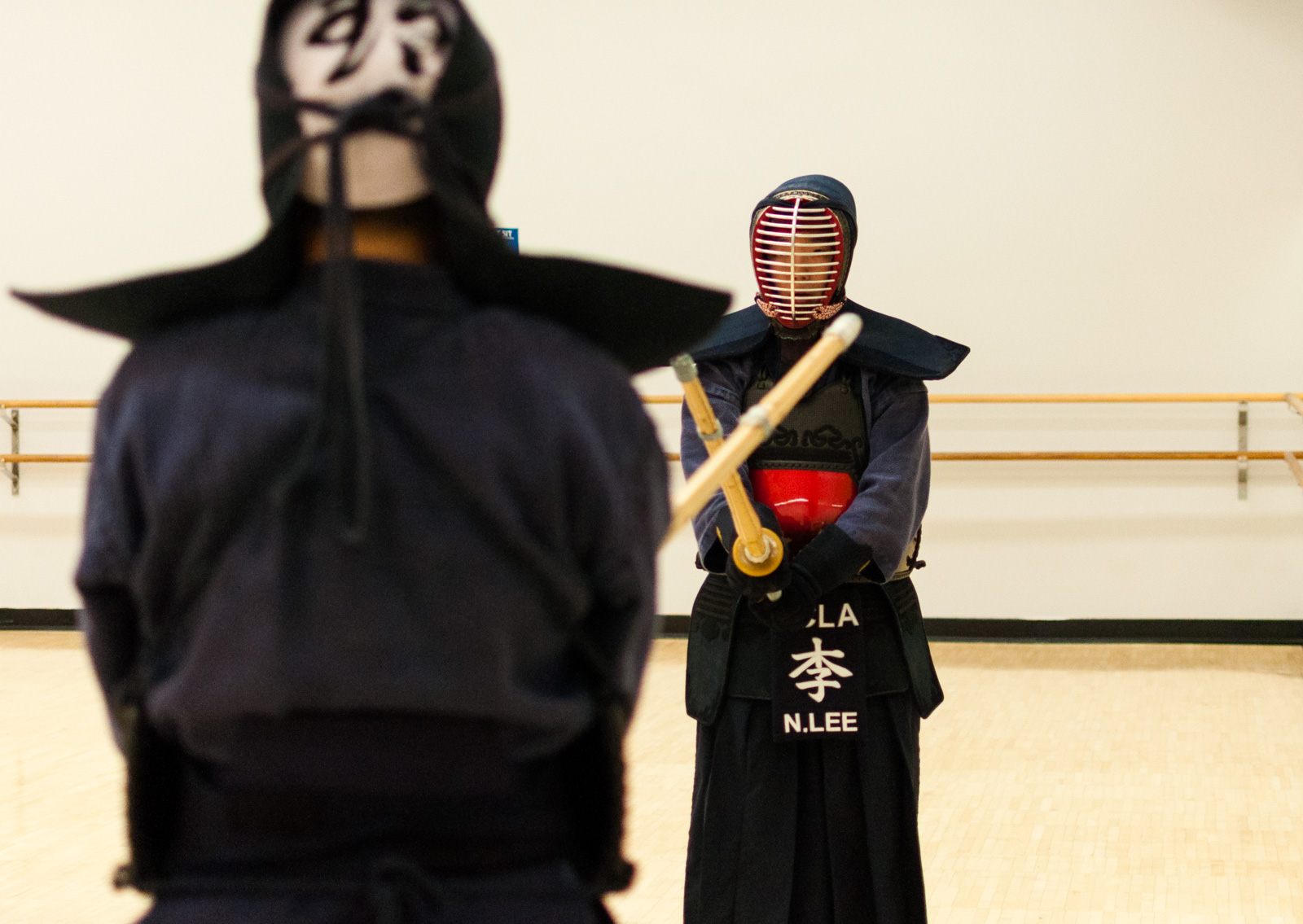 UCLA Kendo competes in tournaments in Southern California and across the country and has consistently shown strength in recent years. The club's co-founder, Nathan Makino, said Kendo has become like a brand that maintains a strong reputation year after year. (Niveda Tennety/Daily Bruin)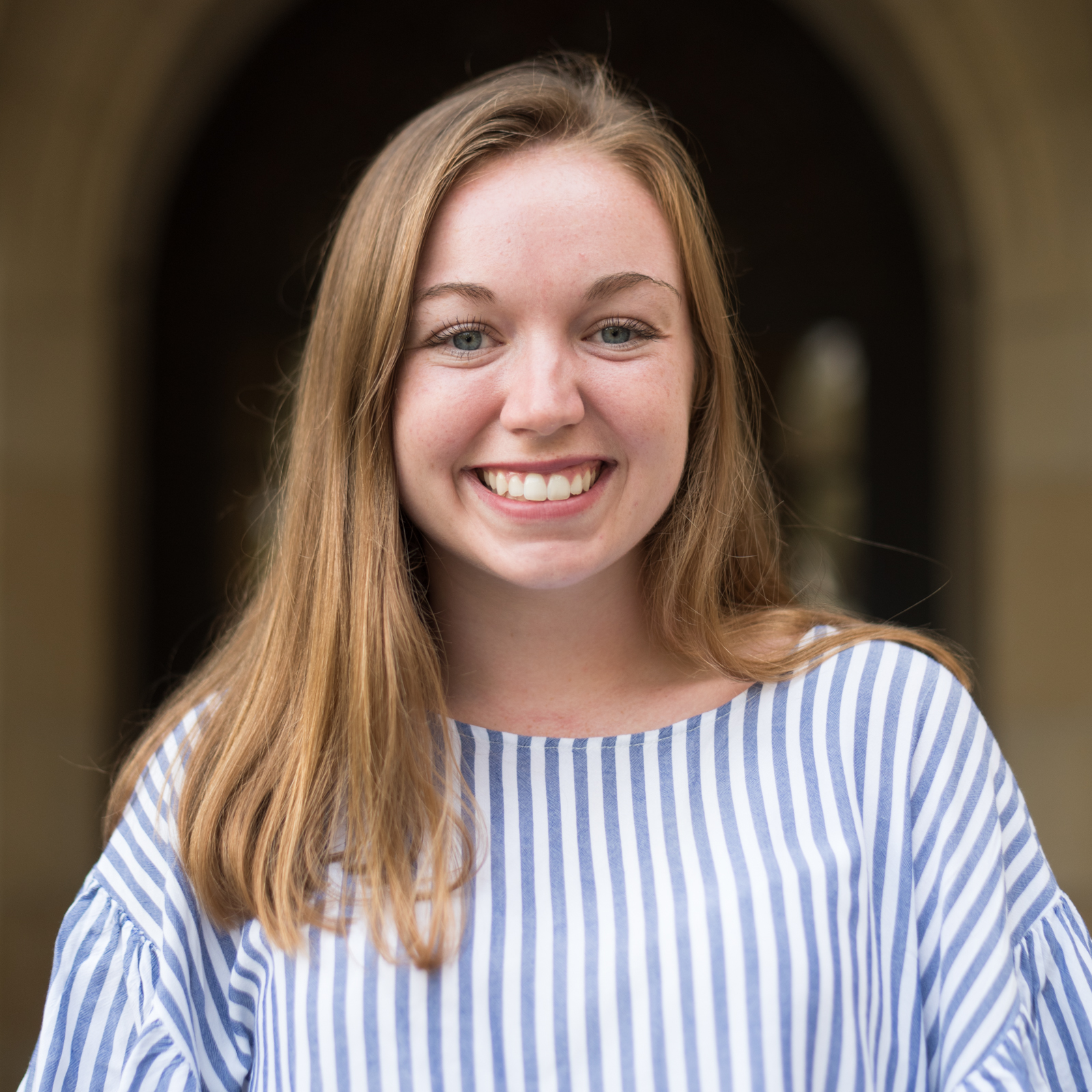 Onegai shimasu – "Please let me train with you."
Two players face each other and bow, wearing Bogu with their Shinais in hand – a Kendo match begins.
Kendo – which translates to "the way of the sword" – is a Japanese sport similar to fencing, but done with armor, known as Bogu, and bamboo swords, called Shinais.
"It's very outside the realm of normal life (because) very rarely do we scream at each other and hit each other with sticks," said UCLA Kendo assistant coach Joseph Yang. "But, as you delve more into it, you learn more about the mannerisms, etiquette and respect for each other."
The tradition of Kendo in Japanese culture began in the 12th century as a form of self-defense, and has continued to develop into a sport symbolizing respect and character growth.
The UCLA Kendo Club was established in 2002 by Masaharu Makino – an instructor from Long Beach – and was funded by a Japanese language professor at UCLA.
Makino's son and co-founder of the Kendo club, Nathan Makino, was a student at UCLA at the time and wanted to create a club inspired by the sport his father taught him when he was 12 years old.
"When I came here, there was no Kendo club," Nathan Makino said. "I found four other guys who had some Kendo experience, formed a team and went to compete at the largest intercollegiate tournament. We won first place which got (us) on the map."
For the past 16 years, Kendo at UCLA has grown from four people to a club of about 25 members, called kendokas, ranging from undergraduate to graduate students, as well as a few faculty members.
Yang, who now serves as an assistant coach under Nathan Makino, began practicing Kendo during his time as a student at UCLA.
"I gained a lot of experience here," Yang said. "It gave me a lot, so I'm giving back."
Many of the students that have joined Kendo had little to no experience prior to their first practice, including junior captain Adrian Lee.
"Before I did Kendo, I did martial arts for nine years, so there wasn't any growing into it," Lee said. "(It is) just changing from kicking and punching to using a sword."
While Kendo is a physical sport, kendokas see it as an art and a way to find oneself by connecting the body and mind.
"From an outside perspective, it looks like a bunch of people beating each other with sticks," said sophomore president Silas Lai. "But it's not violence because we have manners and etiquette. You've got to be really focused and really sharp because there's a lot of mental elements."
There are Kendo clubs at universities across the country, including Princeton, Harvard and Yale – well as Pac-12 foes Oregon, Washington, Oregon State and USC.
UCLA Kendo participates in tournaments throughout Southern California and at other colleges nationwide.
In 2017, UCLA hosted the Yuhihai Tournament and participated in each of the five divisions – Non-Bogu, Kyu, Dan, Women's and Goodwill (which is for Alumni).The Bruins took home two top-three finishes in the Non-Bogu division and a third place finish in Goodwill.
The participants in a Kendo tournament are split into different divisions based on their skill and experience. Kyu and Dan refer to rankings, with Dan being a higher ranking than Kyu. Beginning players start at a ranking of sixth Kyu and work their way up to first Kyu before taking a test to promote to the level of Dan.
Kendokas aim to hit four target areas in a Kendo match – the head, the body, the wrist and the throat. A match continues for three to five minutes, or until one of the participants scores two points by hitting those key areas.
When UCLA Kendo competes in tournaments, there are three-person and five-person teams. The first team to win in the majority of positions wins the match.
"(It's like trying to) describe basketball to someone who's never played basketball," Yang said. "It's not a sword battle where I can just touch anywhere and I win. It's a more sportified version of the old Samurai ways."
The Bruins again hosted the Yuhihai Tournament in 2018. UCLA took home third place finishes in most of the divisions and finished first in the women's division.
Due to last year's large graduating class, the team considered this year to be a rebuilding year. However, Nathan Makino said UCLA Kendo continues to maintain high recognition.
"Kendo has gone from an event to a brand," Makino said. "(We have) a reputation year after year, no matter what, (and) we are always in the top three at the collegiate-level competitions."
Despite its success in tournaments, Kendo is less prominent on the UCLA campus in comparison to other club sports, Lee said.
"(It's) a very niche thing because it's tied a lot with Japanese culture," Lee said. "Other sports, everybody would know of, but Kendo you don't hear as often."
The players and coaches said that the nature of Kendo ultimately comes down to perseverance, respect and etiquette. From the moment kendokas begin practice or a match, to the moment they conclude, they show high regard for their culture and their peers.
"There's going to be a lot of screaming, a lot of hitting and a lot of physical movements, but before we begin, we give our appreciation to one another," Yang said. "When you bleed together, sweat together and cry together, you become strong together."
Amidst the swords and armor, the opponents face each other and bow again – a Kendo match ends.
Arigato gozaimashita – "Thank you."
Forburger is the 2019-2020 editor in chief. She was previously an assistant Sports editor for the women's volleyball, gymnastics, softball, swim and dive and rowing beats and was a Sports reporter before that.
Forburger is the 2019-2020 editor in chief. She was previously an assistant Sports editor for the women's volleyball, gymnastics, softball, swim and dive and rowing beats and was a Sports reporter before that.