Community members hope new Westwood council will improve businesses, nightlife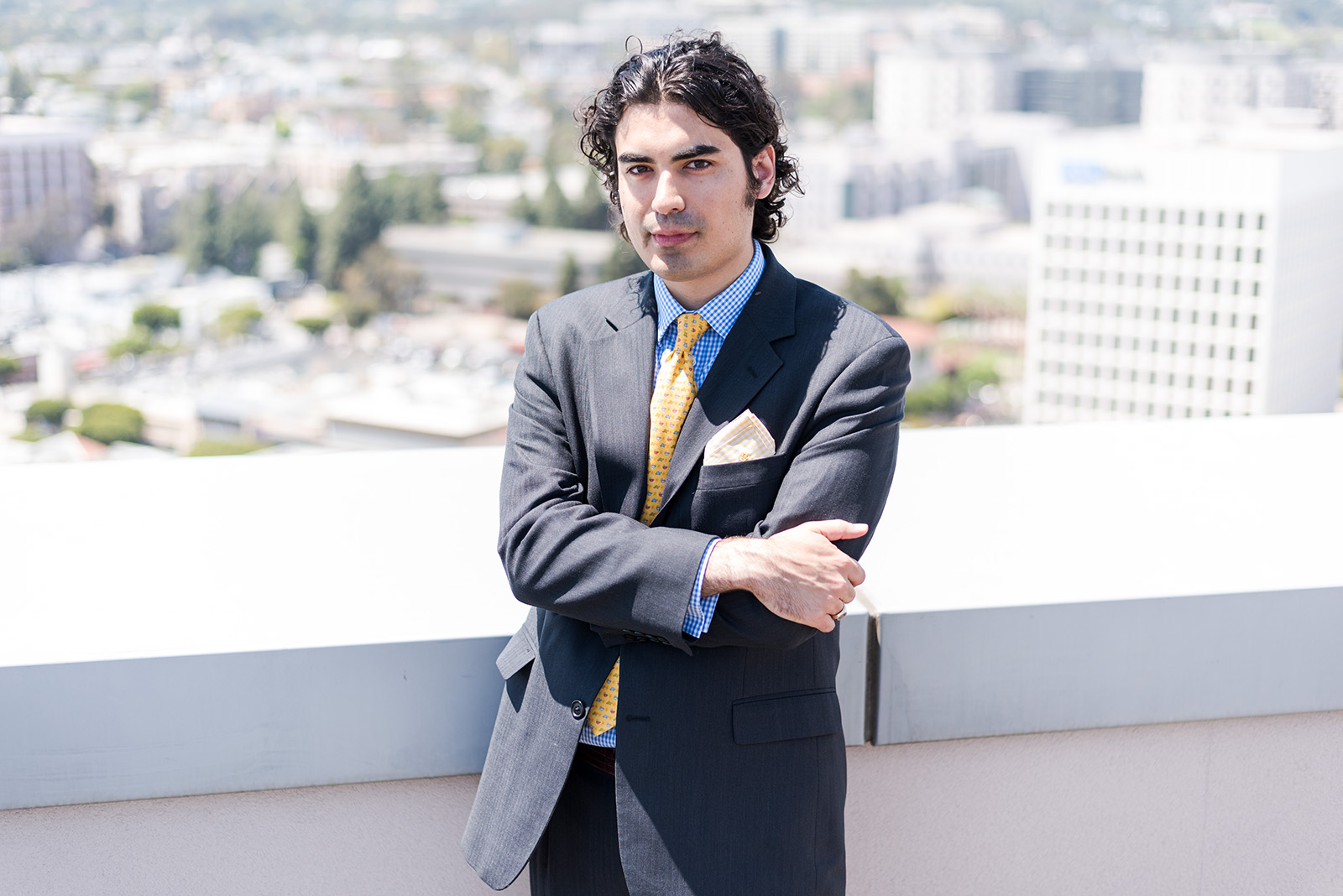 Michael Skiles, an organizer with Westwood Forward, said he thinks the division of Westwood Village into two council districts will open the door to new businesses and an improved nightlife scene. (Joe Akira/Daily Bruin)
Nightlife in Westwood Village may improve due to the passage of a vote to create a new neighborhood council in Westwood.
The vote, which passed May 22, subdivided the old Westwood Neighborhood Council boundary into two smaller districts. The new North Westwood Neighborhood Council includes UCLA's campus, North Village and Westwood Village.
Neighborhood councils in Los Angeles are able to set guidelines for business operations within their borders and influence which businesses are granted permits and liquor licenses by the city.
Westwood Forward, a coalition of students, business owners and homeowners, initiated the vote to subdivide the WWNC, and hopes to elect its membership to the board of the new council. A meeting in October will officially select the board of the NWWNC.
Michael Skiles, an organizer for Westwood Forward, worked with Westwood residents and business owners on the campaign to subdivide the boundaries of the WWNC. Skiles said that the old council was not meeting the needs of all of Westwood's residents because it prevented businesses from opening and discouraged business practices that the community would have been in favor of.
"Issues like happy hours, hours of service, not having a pool table, not being able to have live music and dancing, Westwood Forward strongly disagrees with imposing any of these conditions on restaurants in Westwood," Skiles said. "We think those conditions have killed nightlife in Westwood Village."
Skiles, who is also the Graduate Students Association president, added he thinks that the old WWNC's precedent of forbidding casual sit-down restaurants from receiving a liquor license from the city has also contributed to the decline of the social scene in Westwood Village.
Some businesses, such as Woodstock's Pizza, plan on moving into the Village because they expect the NWWNC to enact more business-friendly policies, Skiles added.
Skiles said he thinks the NWWNC will make Westwood a destination comparable to Third Street Promenade and The Grove. He added that the expansion of the LA Metro Purple Line will bring a further influx of economic activity that will help the Village's businesses flourish.
He said the Westwood Forward slate of candidates that hope to be elected to the board of the NWWNC in October will include students, business owners and homeowners.
The election processes for the NWWNC will also be more accessible for students and residents than in past years, Skiles added.
"The (current) council was only holding elections in just one polling place all the way on South Sepulveda (Boulevard), during finals, on Sundays, making it as hard as they possibly could (for students to vote)," he said. "Over seven times as many people voted in this subdivision election as voted to elect the last neighborhood council."
WWNC president Lisa Chapman said that the council does not have a say in the date of the elections, and that the location was chosen because it fit the accessibility requirements for polling places in neighborhood council elections.
Josh Trifunovic, the owner of Rocco's Tavern on Gayley Avenue, said he campaigned alongside Skiles to establish the NWWNC because he had a negative experience with the WWNC when trying to open his restaurant.
"When I came to open up Rocco's, I was met with such despair and anger, and frankly if (the WWNC) had the power to stop me from opening my restaurant, they would have," he said. "They treated me like an outsider."
Trifunovic said the old neighborhood council required that he replace a large retractable door with a fixed window, which cost his business $100,000.
Chapman said that Trifunovic was told by the WWNC that he would not be allowed to install a retractable door, but did so anyway and was later forced to pay for replacement costs.
Trifunovic also added he thinks the subdivision has strengthened the business owner community in the Village by bringing them together to campaign, and that business owners look forward to fewer regulatory policies from the new neighborhood council.
Several UCLA students said they support the creation of the NWWNC because they think the former neighborhood council had policies that hurt student life.
Tam Guy, a doctoral student in urban planning, said they are happy with the outcome of the vote, but hope there can be future cooperation between the two councils. Guy said they are looking forward to a new council that will support UCLA housing projects and businesses which benefit students.
"The previous council structure was keeping out businesses and events," they said.
Ali Steel, a third-year neuroscience student, voted because a friend encouraged her to and said that she is happy with the outcome because she has hope that Westwood nightlife will improve.
"This (vote) will encourage businesses that are more affordable for students and give Westwood a purpose," she said.
Skiles said that his immediate focus going forward is to continue encouraging involvement from community members in Westwood.
"Now that we have the new council we are determined to sustain that engagement by having as many polling places as possible and holding elections on days and times that are accessible to as much of the community as possible," he said.