Pushing out of my comfort zone and making memories for 20 years from today -30-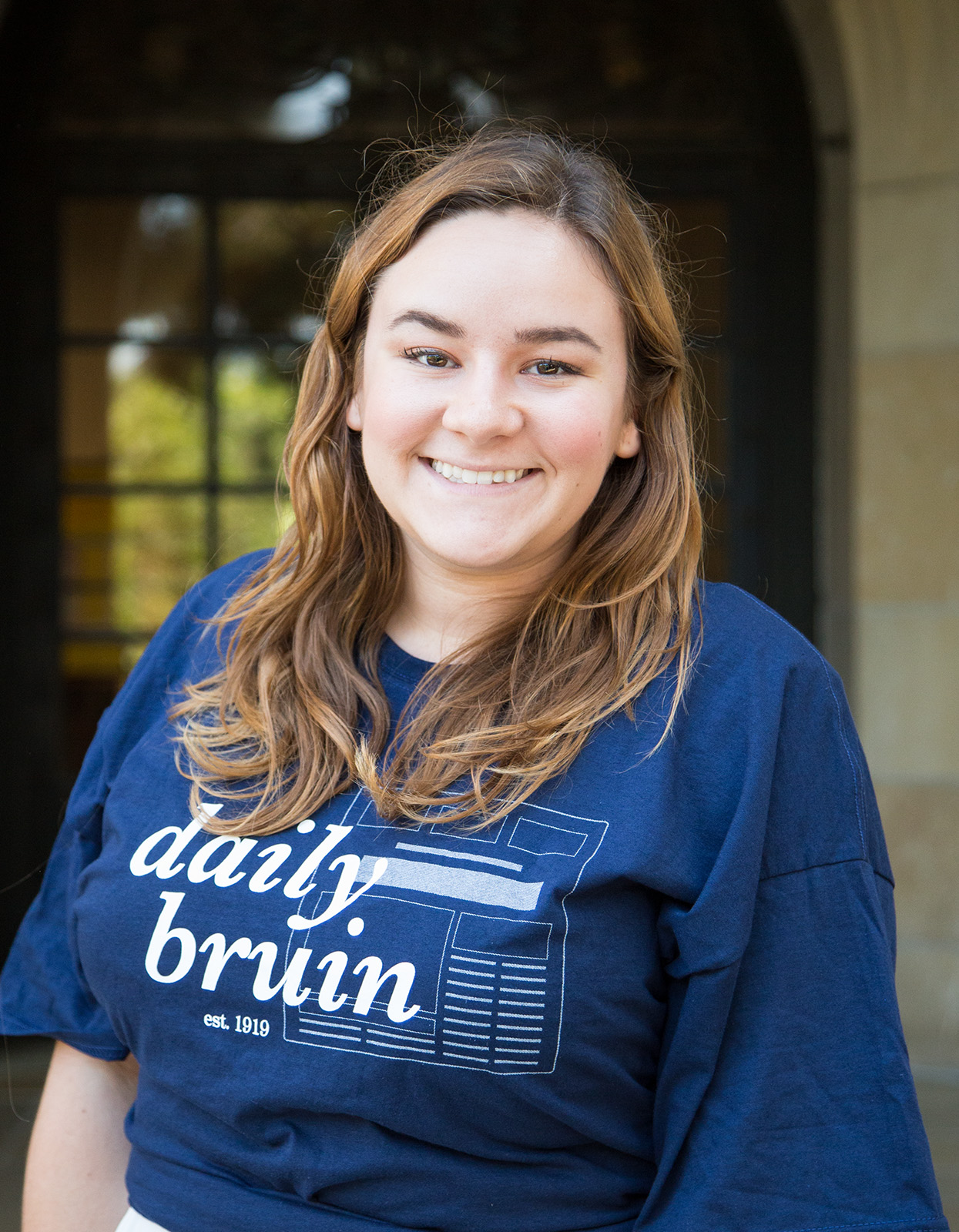 I've relied on the Daily Bruin so much in the past four years that I needed it to teach me one last thing: how to write this column. I asked my sister and I asked my friends, but ultimately it was Gail who gave me the advice I needed (because, well, she's an editor):
"Write what you really would like to read when you find the article stashed somewhere in your garage."
It was that simple.
I hoped I would read about how UCLA and the Daily Bruin were everything I wanted them to be. That the gray hairs (seriously) and the tears were worth it. That I learned something beyond the pages of a Powell library book and something beyond the AP Stylebook. That I learned how to listen to people's stories and why the truth matters.
And most of all, that I learned who I am.
I chose to attend UCLA – 1,000 miles from my home near Portland, Oregon – because of the Daily Bruin. I joined fall quarter of my freshman year and have spent the past three years as an editor. I wanted to learn how to write humanizing stories about people, and what better place to do that than in the entertainment capital?
And I did that – interviewing award winners, covering Coachella and working alongside a team of 500 talented journalists. Last year, as the A&E editor, I spent every possible moment either in the newsroom or thinking about stories I'd produce for the next day's paper.
I've edited almost 900 articles from 100 contributors and I don't think I'll ever recover from the workload or pitch meetings. But I'll also never forget the rush of publishing a breaking story or the pride of seeing an emotional feature in print with beautiful art accompanying it. I'll never forget the fulfillment of helping a scared contributor on their first story or being blown away by a colleague's Oscars package. Thank you to Gail, Shreya, Will, Umbreen, Nate, Christi and Emily for doing it all with me.
But as much as I enjoyed toiling in Kerckhoff 118, it was by leaving that I learned the most about myself. I studied abroad in Paris one summer and interned in Japan the next. Last summer, I worked in Boston near Fenway Park. I cried every time I left home for a new and unfamiliar place. Why would I do something that made me so miserable? It was scary and new, but I was voraciously curious.
Much like telling people's stories in the paper, I wanted to see the world, hear more stories and maybe make some of my own.
I joked with locals in the French markets, who upon hearing I was American, asked if I was from California or Texas. I bonded with my Japanese host families over One Direction songs and over the list of Japanese words I'd learned, such as "watermelon," "grapes" and "summer festival" (if that's any indication how my summer was). In Boston, I worked full-time at Her Campus Media, teaching myself to navigate the T (the Boston subway system) and explore every historical sight along the old brick roads. I felt at home as an independent adult living in a new city.
And that's really what I hope I remember about UCLA when I find this article in my garage in 20 years. College helped me discover the joy and privilege of being able to challenge and learn about myself. I traveled to new places, met driven female leaders at Her Campus, connected with my Jewish identity in Sigma Alpha Epsilon Pi and embraced my passion for storytelling as a journalist.
Through it all, UCLA became a home, and now even that's changing. I'll no longer walk under the arches of Royce Hall on my way to class, no longer shop at the Westwood CityTarget and no longer get boba with my friends who live a block away. I'm moving again, this time to a different part of LA for work – and I will definitely cry.
Although I'll always remember the fear before leaving home, pushing myself beyond my comfort zone enables me to grow. And even as I write this with tears in my eyes, my roommate says, "I hope when it's time to leave, I'll be sad."
And I guess that's all I can ask for, that I had something worth missing.
-30-
Weinberg was an A&E contributor 2014-2015, lifestyle editor 2015-2016, A&E Editor 2016-2017 and prime content editor 2017-2018.
Weinberg is the prime content editor. She was previously the A&E editor and the assistant A&E editor for the lifestyle beat.
Weinberg is the prime content editor. She was previously the A&E editor and the assistant A&E editor for the lifestyle beat.