UCLA men's golf finishes season, reflects on perseverance, positive attitude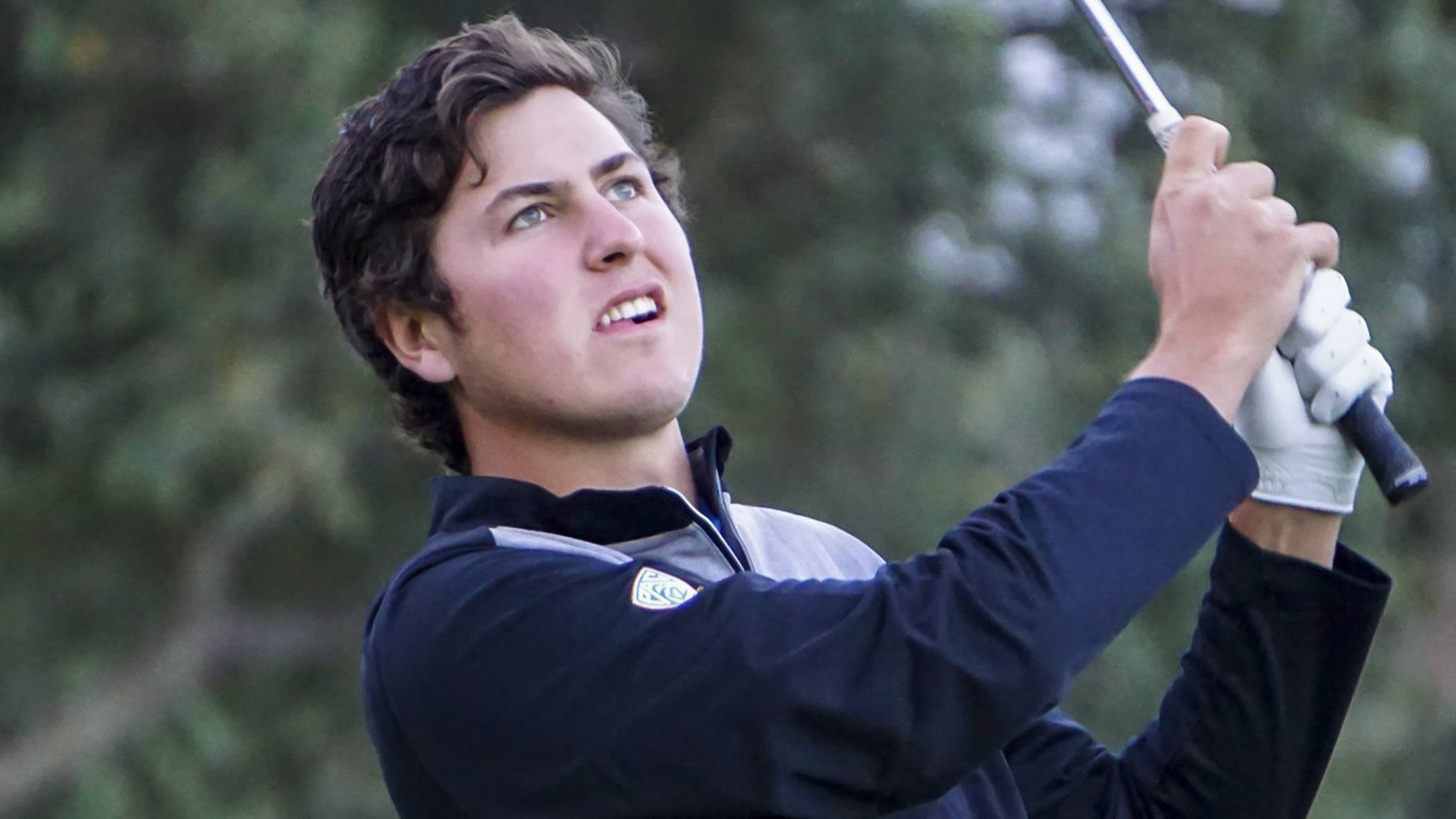 Junior Cole Madey and UCLA men's golf missed the cut at the 2018 NCAA championship, but agreed that the energy and attitude amongst the team was strong all season. (Courtesy of UCLA Athletics)
The Bruins ended the season with their heads held high despite missing the cut at the national championship.
Coach Derek Freeman said that the UCLA men have matured and gained experience throughout the season that will allow them to have success in the future.
"When you transition from junior golf to amateur golf and high-level collegiate golf, there is a difference," Freeman said. "The golf courses are tougher, the competition is greater, and so it took some adjustment from some of our young guys."
Including the playoffs, the Bruins accumulated 11 top-10 finishes with one first place overall finish. UCLA finished the year on the outside of the top 25, but received 10 votes from coaches.
"College golf is extremely competitive," Freeman said. "It gets tougher every year and we're trying to become the great UCLA team each and every year."
Throughout the season, the Bruins faced ups and downs, never quite breaking into the top half of the rankings. However, Freeman still held them to a championship standard.
"We expect to be competing for championships," Freeman said. "Our guys understand that and understand what's required of them and it takes a lot of hard work."
Junior Cole Madey said maintaining a positive attitude and great determination was key in the team's approach this season.
"We just had a whole new vibe all throughout the season," Madey said. "We had two new freshmen come in and just right from the start we believed in ourselves."
At the end of Sunday's stroke play, UCLA men's golf was tied for 21st place, making an early exit and leaving their championship aspirations in Oklahoma. However, Madey was able to move on as an individual, finishing tied for 27th at even par.
"It was fun to have my teammates out there watching," Madey said. "I think it just showed a lot of my perseverance throughout the year to make it to the final cut."
The Bruins will only lose one golfer this year, senior Tyler Collier, who started his career at Oregon State in 2014. His career for the Bruins included an All-Pac-12 Honorable Mention in 2016-2017, as well as competing in three conference championships with the Bruins. This year, he finished tied for 129th in the first round of stroke play with a score of 6-over par.
Next year, UCLA will attempt to get back on track and secure its third national championship in program history and its first since 2008.
"This year we didn't accomplish every goal that we wanted," Freeman said. "I think these guys are hungry, they wanna be great."
Weinstock joined the Bruin as a freshman in 2017 and contributed until 2018. He spent time on the men's golf and women's golf beats.
Weinstock joined the Bruin as a freshman in 2017 and contributed until 2018. He spent time on the men's golf and women's golf beats.