Westwood bistro to close after 18 years, new restaurant to take its place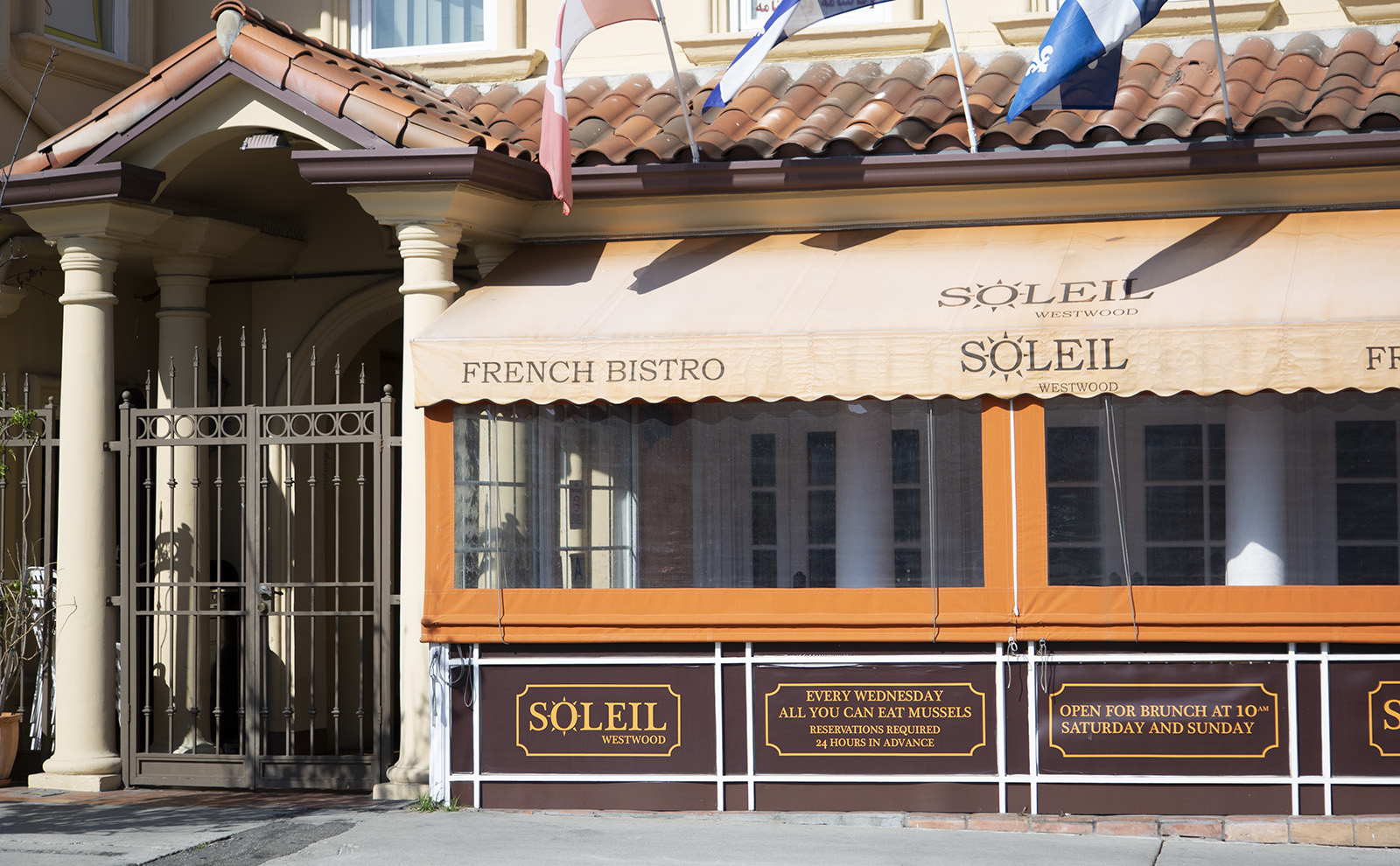 Luc Alarie, founder and head chef of Soleil Westwood, said he will be closing Soleil and its adjacent poutine bar, P'tit Soleil. (Amy Dixon/Assistant Photo editor)
Two French-Canadian restaurants in Westwood will close Wednesday.
Luc Alarie, founder and head chef of Soleil Westwood, announced in a Facebook post May 8 that he will be closing Soleil and its adjacent poutine bar, P'tit Soleil. The venues have been sold to another French restaurant, Alarie said.
Soleil, located on the corner of Westwood Boulevard and Wilkins Avenue, has been open in Westwood since 2000.
"I moved to Los Angeles because the weather was perfect," Alarie said. "I used to go to school right upstairs and people would always tell me 'You are a chef, you should open a restaurant downstairs because the food there sucks.'"
Alarie will be hosting a final three-course dinner and a musical performance on Wednesday before closing.
The closing night will feature a performance by Canadian singer Madmoiselle.
"I'm so happy to be playing at the closing night," Madmoiselle said. "It was such a nice surprise when (Alarie) asked (the band and me) to come."
Alarie said he does not have plans to return to Westwood after retiring.