UCLA men's golf season ends at NCAA championship's first cut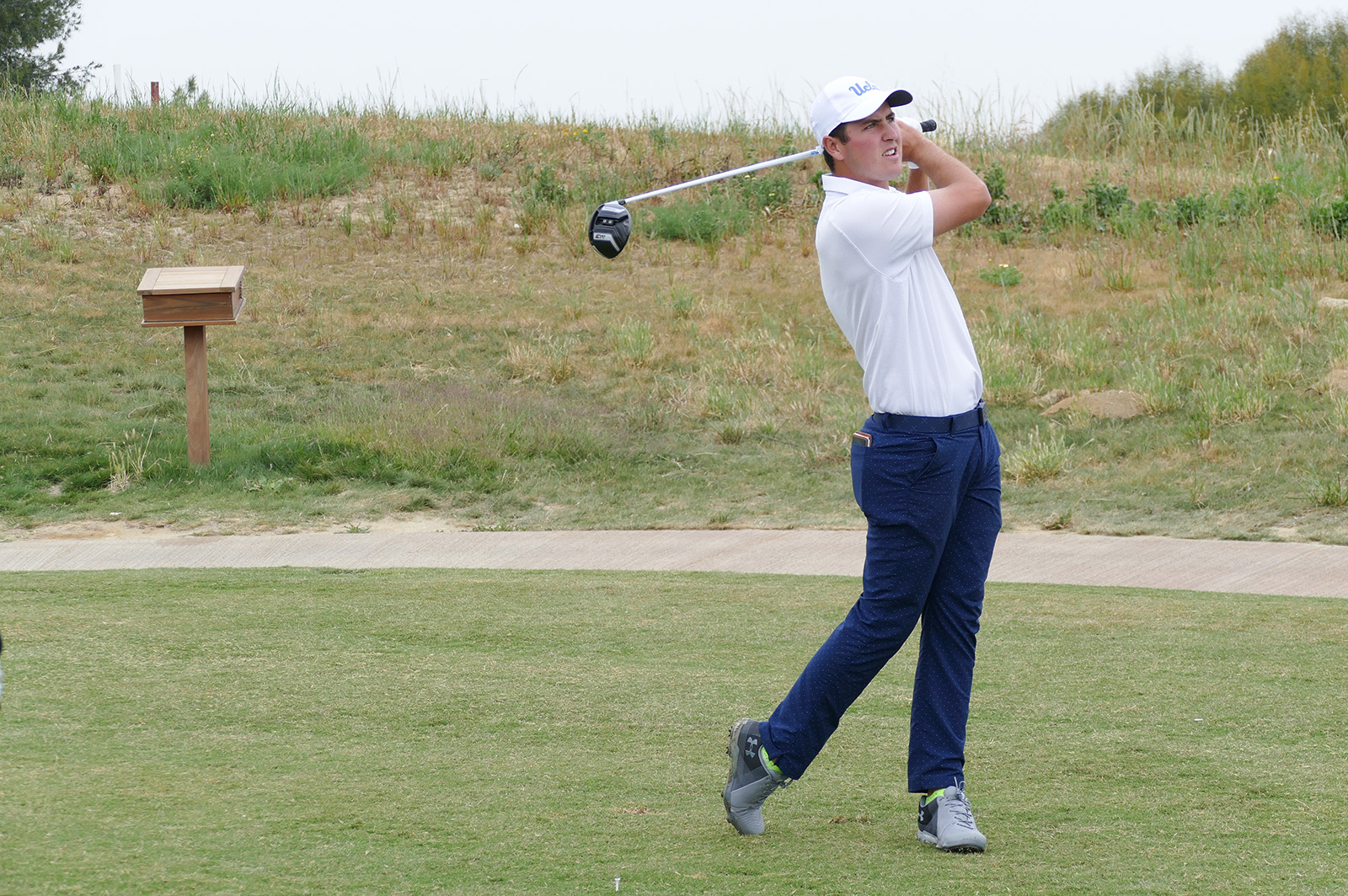 Junior Cole Madey was the only Bruin to advance to Monday's round of the NCAA championship, finishing tied for 29th on the leaderboard. UCLA men's golf did not advance to Monday's final stroke play round after finishing out of the top 15. (Courtesy of UCLA Athletics)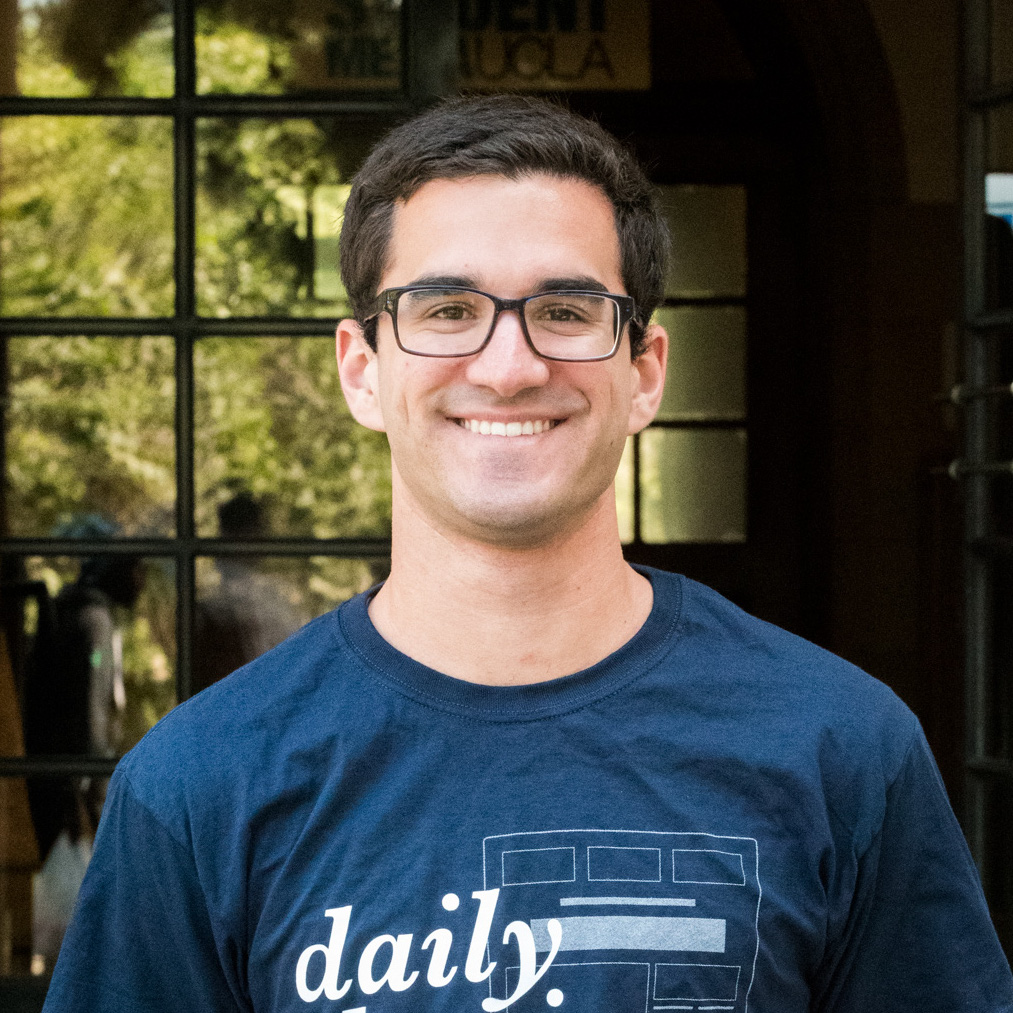 The Bruins' season came to an end Sunday at the NCAA championship.
No. 24 UCLA men's golf tied for 21st at 28-over par, failing to make the top-15 cut for Monday's final stroke play round at the Karsten Creek Golf Club in Stillwater, Oklahoma.
Despite the team's finish, junior Cole Madey advanced to Monday's round as an individual and finished with a four-day total of 3-over par, good for tied-29th on the leaderboard.
The Bruins shot 7-over par in round one, 9-over in round two and 12-over in round three. UCLA entered Sunday's third round seven shots behind the cutline, but was unable to make up the ground.
Madey recorded the only under-par round for the Bruins, shooting 2-under in round one. He followed that up with an even-par round two, finishing the first 36 holes with just three bogeys.
Though Madey had six bogeys in round three, he used an eagle on hole 8 to shoot 2-over Sunday, finishing at even-par after 54 holes. That score was good enough to place him among the top nine individuals not on an advancing team, qualifying him for the final 18 holes of stroke play.
Madey shot two birdies and five bogeys Monday to finish his fourth round at 3-over par. He was 10 strokes shy of Augusta's Broc Everett, who sunk a playoff-hole birdie against Auburn's Brandon Mancheno to win the 72-hole individual championship.
For UCLA, sophomore Hidetoshi Yoshihara finished the tournament tied-57th at 6-over par. He shot 5 over Friday but bounced back with an even-par Saturday and a 1-over Sunday, both of which were top marks on the day for the Bruins.
Freshman Devon Bling, who finished first for UCLA at regionals, was tied-89th at 10 over par after shooting 2-over, 5-over and 3-over in his three rounds. Freshman Eddy Lai also shot 2-over in round one, but finished 15-over par after a 4-over and 9-over in rounds two and three, respectively.
Though the Bruins finished tied-21st as a team, 19 of the 30 teams assembled at Stillwater carried a higher rank than UCLA.
The Bruins were among 15 teams below Sunday's first cut, which halved the championship field. Monday's second cut eliminated all but the top eight teams, which will compete in match play beginning Tuesday.
This year marked UCLA's first appearance in the NCAA championship since 2015, when the Bruins finished eighth in stroke play before losing to No. 1-seeded Illinois in the match play quarterfinals.
No Pac-12 teams will compete for a championship in match play this year. No. 18 Arizona State was eliminated Monday, while No. 36 Oregon and No. 13 Stanford failed to make Sunday's cut.
No. 1 Oklahoma State, the host for this year's championship, finished first as a team at even-par after 72 holes of stroke play to claim the No. 1 seed for match play. The match play quarterfinals and semifinals will take place Tuesday, and the finals will crown a national champion Wednesday.
Versaci joined the Bruin as a senior in 2017 and contributed until he graduated in 2018. He spent time on the cross country, men's golf and women's golf beats.
Versaci joined the Bruin as a senior in 2017 and contributed until he graduated in 2018. He spent time on the cross country, men's golf and women's golf beats.