Medina found guilty of first-degree murder in trial by jury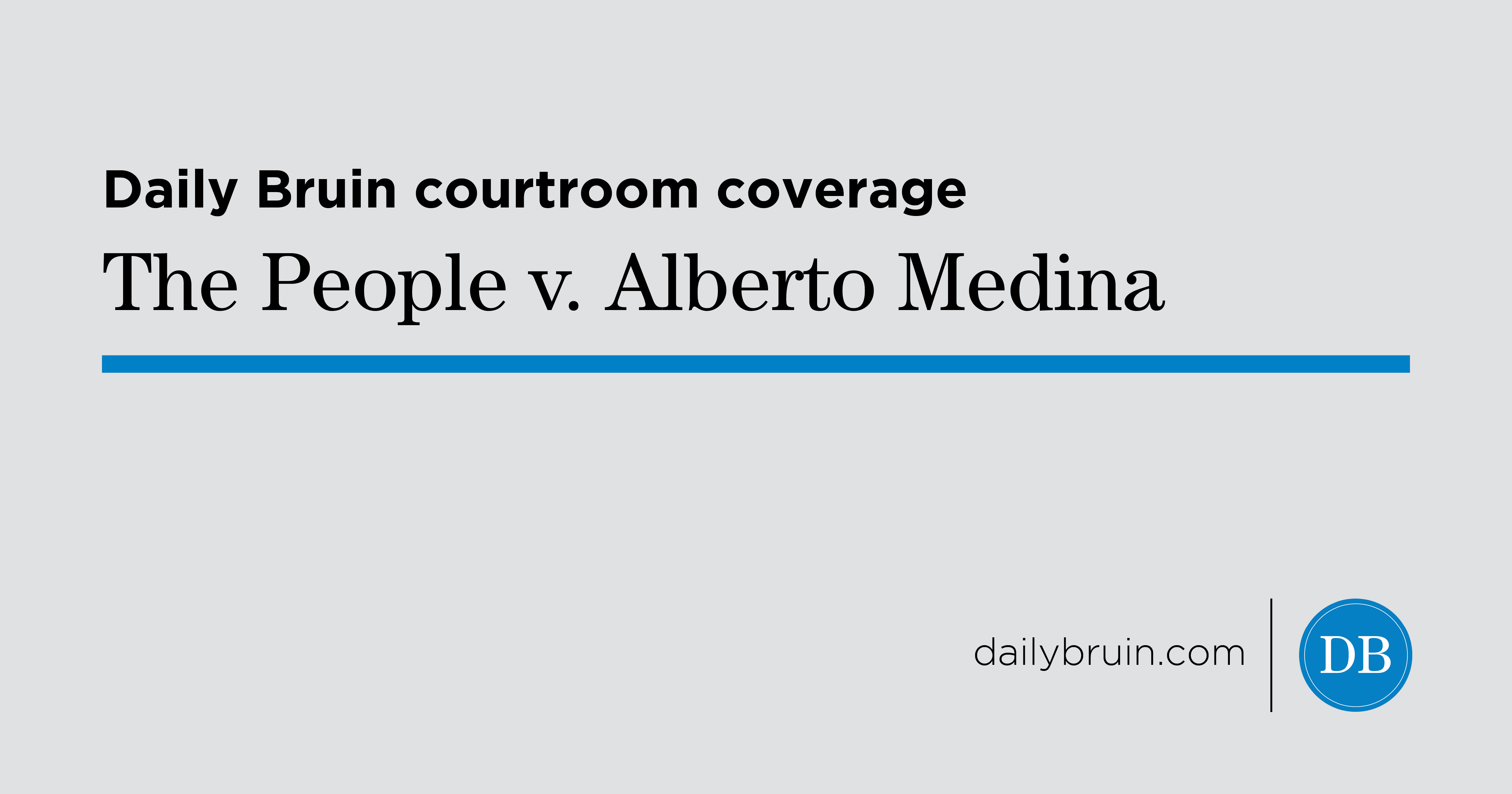 This post was updated May 29 at 6:39 p.m.
A jury found Alberto Medina guilty in the first degree of the 2015 murder of a UCLA student.
Deputy District Attorney Victor Avila, representing the prosecution, said Medina is facing a life sentence without the possibility of parole because he was convicted of first-degree murder with special circumstances.
Medina, who was arrested in connection with the murder of Andrea "Andy" DelVesco, was also tried and convicted of one count of arson, two separate counts of burglary and one count of cruelty to animals. DelVesco's dog was injured in the fire Medina allegedly set in DelVesco's apartment.
Officers initially responded to the scene when Sarah Muhr, a former UCLA student who lived above DelVesco at the time, called 911 because she heard screaming. However, officers were unable to determine a crime had occurred until after Muhr called police a second time, when she saw smoke coming from DelVesco's room.
[Related: Full coverage of the DelVesco murder trial since 2015]
DelVesco's body had been stabbed 19 times and was found in her torched apartment the morning of Sept. 21, 2015. Forensic analysis had found a match with DelVesco's DNA on the blade of the knife Medina allegedly used to kill her. The knife, which belonged to DelVesco, had been found in Medina's home in Fresno, California, after Los Angeles police officers arrested him there.
Medina had been visiting Eric Marquez, a former UCLA student, when the crimes were committed. Although Marquez was arrested along with Medina and was initially to be tried with him, Marquez plead guilty to first-degree burglary and accessory after the fact in December.
Avila said it is not unusual to take this long in a murder case to convict a suspect because of the time required for the investigation and preparation for the trial. He added the court also accommodated the defense's request for more time to be ready for trial.
"Two years is not a long time for a case of this magnitude to get to the trial," Avila said. "(It) gives time for the defense to prepare for their trial and everybody to complete their investigation."
Avila added Medina will also be sentenced for other crimes he was found guilty of, but the first-degree murder charge with special circumstances will carry the heaviest sentence.
"I believe the jury rendered a just verdict for the murder of DelVesco and held the defendant accountable for all the crimes he committed, including other residential burglaries," he said.
Michael Lipeles, a member of the jury, said the jury was initially not in agreement as to whether it should convict Medina with first- or second-degree murder. However, Lipeles said this changed when the jury considered Julio Santillan's testimony about his encounter with Medina before the murder.
Santillan, who was a cook at UCLA in 2015, said during his testimony that Medina asked him whether he knew how to fight, because he was about to go into an apartment with women and may need help in case men were there to defend them.
"We all (then) agreed that (Medina) went with intent to pick a fight," Lipeles said.
Medina is expected to appear in court again for his sentencing July 20.
Zhen is an assistant news editor for the national and higher education beat. She was previously a contributor for the campus politics beat and an online contributor.
Zhen is an assistant news editor for the national and higher education beat. She was previously a contributor for the campus politics beat and an online contributor.