Graduate student to release book sharing experiences of life as a foster child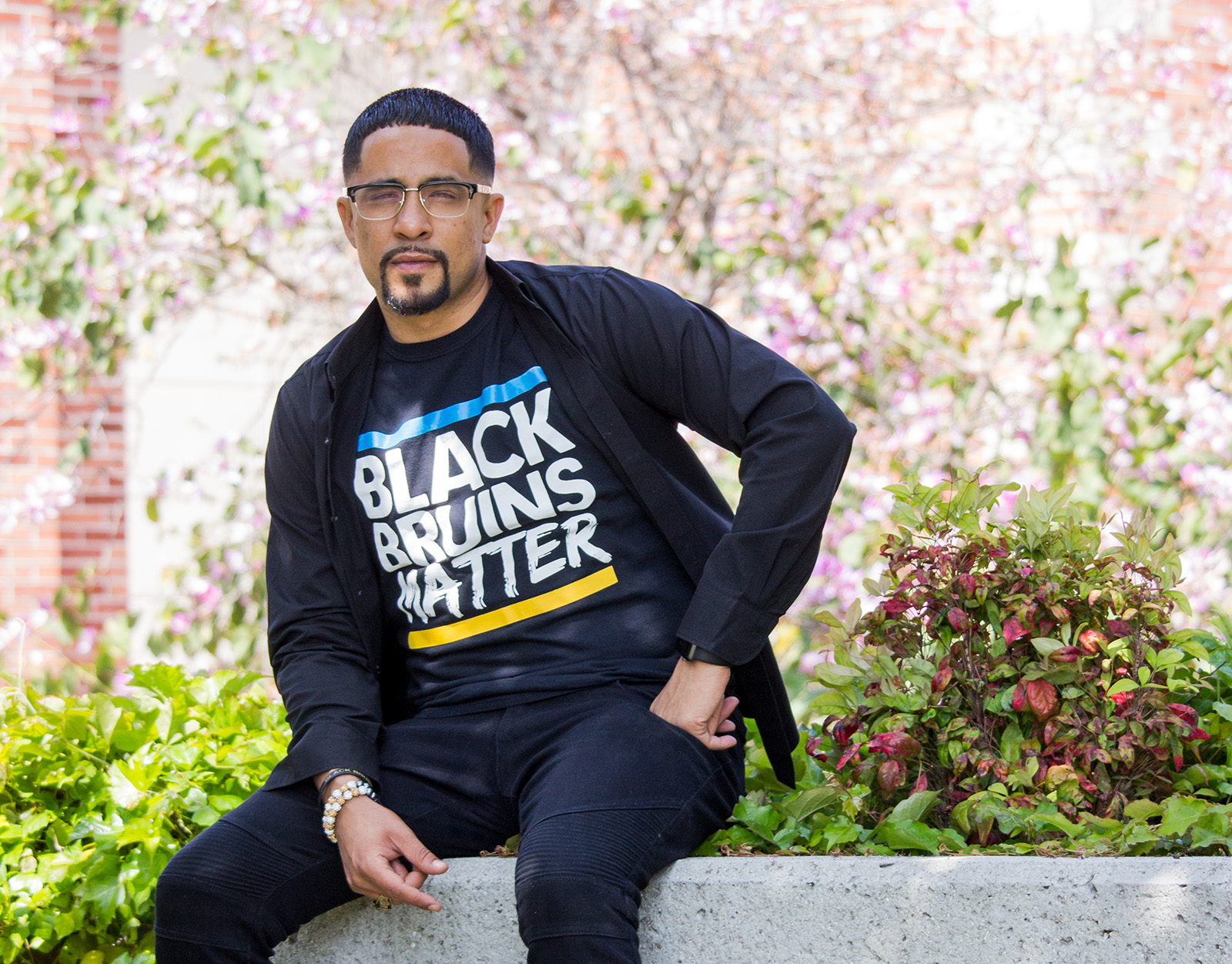 A graduate student in the department of African American studies is sharing his experiences of living in the foster care system in a new book. (Anna Moreno-Takegami/Daily Bruin)
Christian Green was born in the San Bernardino City Jail. He lived with his grandmother until she passed away when he was 15 years old, and moved into a foster home afterward.
Green, a graduate student in the department of African American Studies, is sharing his experiences of living in the foster care system in a new book, "Knowing Your Worth: From Legal Custody to UCLA," which will be released Thursday.
Green, who also graduated from UCLA with a bachelor's degree in sociology in 2016, said growing up without his biological parents caused him a lot of pain throughout his childhood.
"I felt isolated, like there was a void. Because I didn't have my parents, I felt like my experiences were invalidated," Green said. "It took learning how to appreciate my life experiences to understand the potential that I have, and the power I have, like my story is appreciated."
Green said he felt the absence of his parents in everyday situations, such as when he was picked up from sports practice or around other children and their parents.
"I guess it was kind of hard adapting to social norms. I felt like everyone treated me differently because they knew my parents weren't involved," Green said. "I felt out of place."
After Green's grandmother passed away, he was adopted by Darrell Dorris, a pastor from Lancaster, California. Green said when he was living in the foster system, he did not care about school, and his GPA was so low that he was unsure whether he would graduate. He said after he was adopted by the Dorris family, he was able to raise his GPA and graduate high school.
Dorris said that Green's life progressed tremendously when he became more involved in community service and leadership at their church in Lancaster, where he now leads more than 100 youths.
"Many times teenagers get misguided and it takes using their God-given talents to redirect them," Dorris said. "He's always been a leader, the life of the party. It was our job to put him on the right track."
Eboni Shaw, manager of the African American studies department, has known Green since he was an undergraduate student at UCLA. She said that he has helped his local community by being a youth pastor at his church, holding leadership roles in multiple organizations on campus and developing programs specifically geared toward first-generation college students at UCLA.
"There isn't a hand he hasn't helped on this campus and he is always one to uplift you no matter what. His character is almost flawless, yet he admits his faults," Shaw said. "He is just a great student and a great person."
Dion Raymond, a discrimination prevention officer at UCLA, said she met Green when he transferred to UCLA and that she thinks Green's transparency about his past has allowed him to inspire members of his community.
"He reflects an aspect of the youth community and other communities on campus that have walked a similar road that he has," Raymond said. "I would call him a treasure of UCLA."
Green said that he hopes his book will help people realize that they should never be ashamed of their own past.
"Your life experience is credible. Your worth is beyond your imagination," Green said. "If you can believe in yourself, you'll be able to go farther and go back to help your community."
Marcus Hunter, Green's advisor and chair of the African American studies department, said he thinks Green's roles of being a student, teacher and mentor to so many youth are inspirational.
"I think he is the future. He could be a lawyer, doctor or whatever he wants," Hunter said. "Whatever he wants to be, he will be of service."
Green said his foster family, grandparents and professors at UCLA have helped him become more proud of his identity and background.
"I refuse to be put in a box," Green said. "UCLA has taught me to speak up more and not be ashamed of it."