Medina's defense attorney refutes first-degree murder charge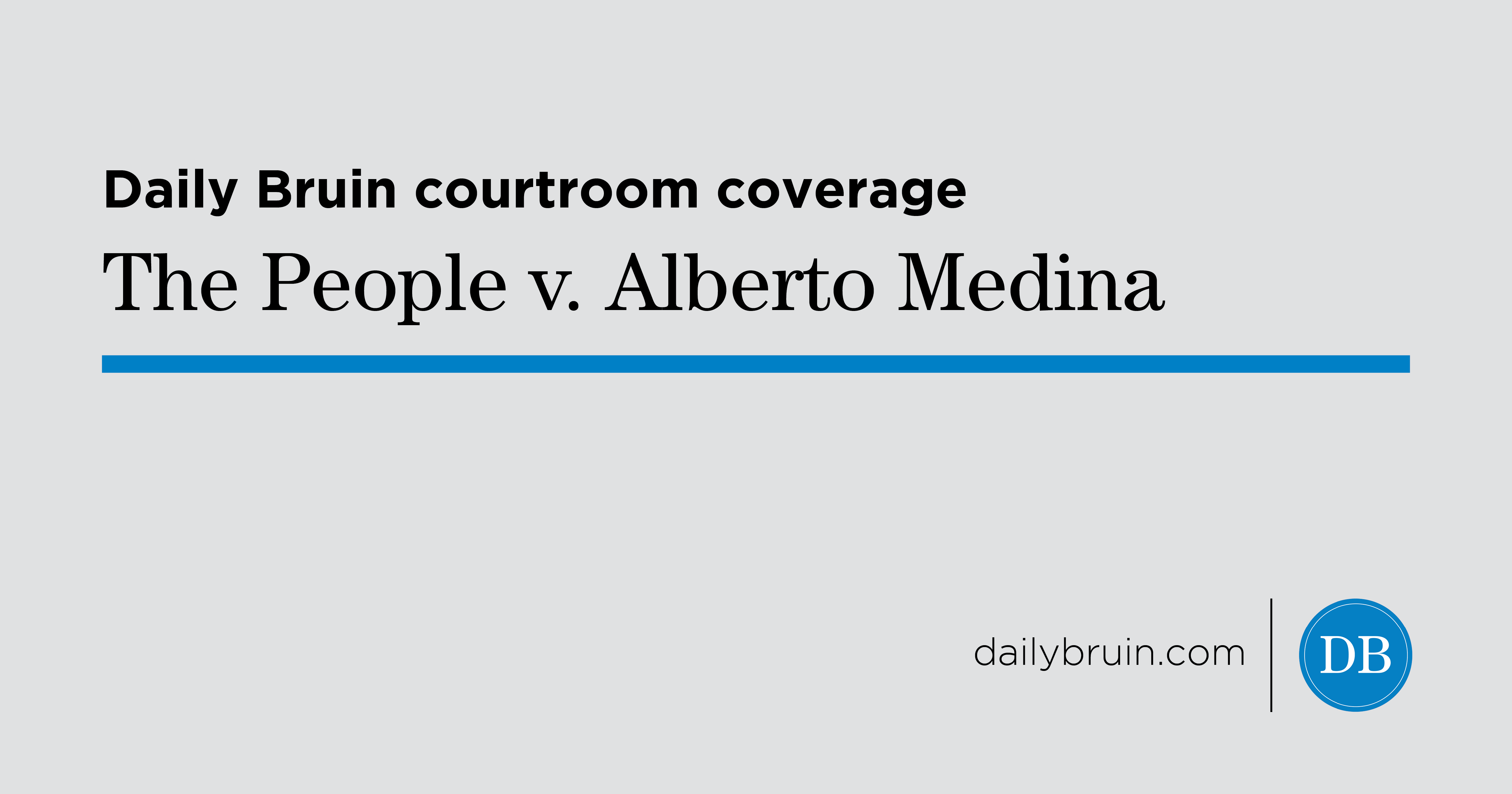 A defense attorney representing Alberto Medina, who allegedly murdered Andrea "Andy" DelVesco in 2015, said he had killed her.
Debra Werbel, the attorney representing Medina, a former Fresno State University student accused of murdering DelVesco, a UCLA student, said while the defense concedes Medina did kill DelVesco, the murder was not premeditated and the charge of murder in the first degree is too severe.
DelVesco was stabbed 19 times before Medina allegedly set her apartment on fire. Medina is charged with one count each of first-degree murder and arson, two counts of burglary and one count of animal cruelty because DelVesco's dog had to be euthanized due to injuries from the fire.
During Thursday's session, prosecution and defense attorneys summarized their arguments and reiterated the timelines they had established over the course of the trial.
Deputy district attorney Victor Avila said the prosecution believes Medina killed DelVesco while attempting to burglarize her home. He had successfully burglarized a home earlier that night, taking a pair of speakers and a laptop. He also argued that it is reasonable to assume Medina killed DelVesco while committing felony burglary or attempting to sexually assault her.
Avila told the jury that killing someone while committing a felony makes the crime first-degree murder, regardless of other circumstances. He added that premeditated murder can occur in a moment and does not require days or weeks of planning.
"A cold, calculated decision to kill someone can be reached quickly," he said. "Nobody else is to blame for what happened to (DelVesco)."
Werbel argued that according to earlier witness Jessica Westling, DelVesco's roommate at the time, DelVesco and Medina may have met earlier that weekend and DelVesco told the defendant where she lived. Werbel said it is plausible that DelVesco had invited Medina into her home when he showed up the night of the murder.
If she had let him on the property, her murder would not have occurred during a felony burglary, meaning the special circumstance rules do not apply.
"There's ample evidence that he could have been let into that house," she said.
The defense also argued that because the prosecution had not submitted sexual assault charges into evidence, the jury should not consider the sexual assault allegations the prosecution had discussed.
"There is no charge of rape or attempted rape," Werbel said. "If they could prove it, it would be there."
Werbel did not argue that Medina did not commit the murder, but contended that there was not enough evidence to convict him of first-degree murder.
"Did (Medina) kill (DelVesco) on September 21, 2015? Sadly, I have to say yes," she said. "(But the prosecution) has failed to prove first-degree murder."
After closing remarks, jurors began deliberations for their verdict on the case. The deliberations will resume Tuesday.