Lilia Vu emerges as leader for fellow Bruin golfers, sets UCLA record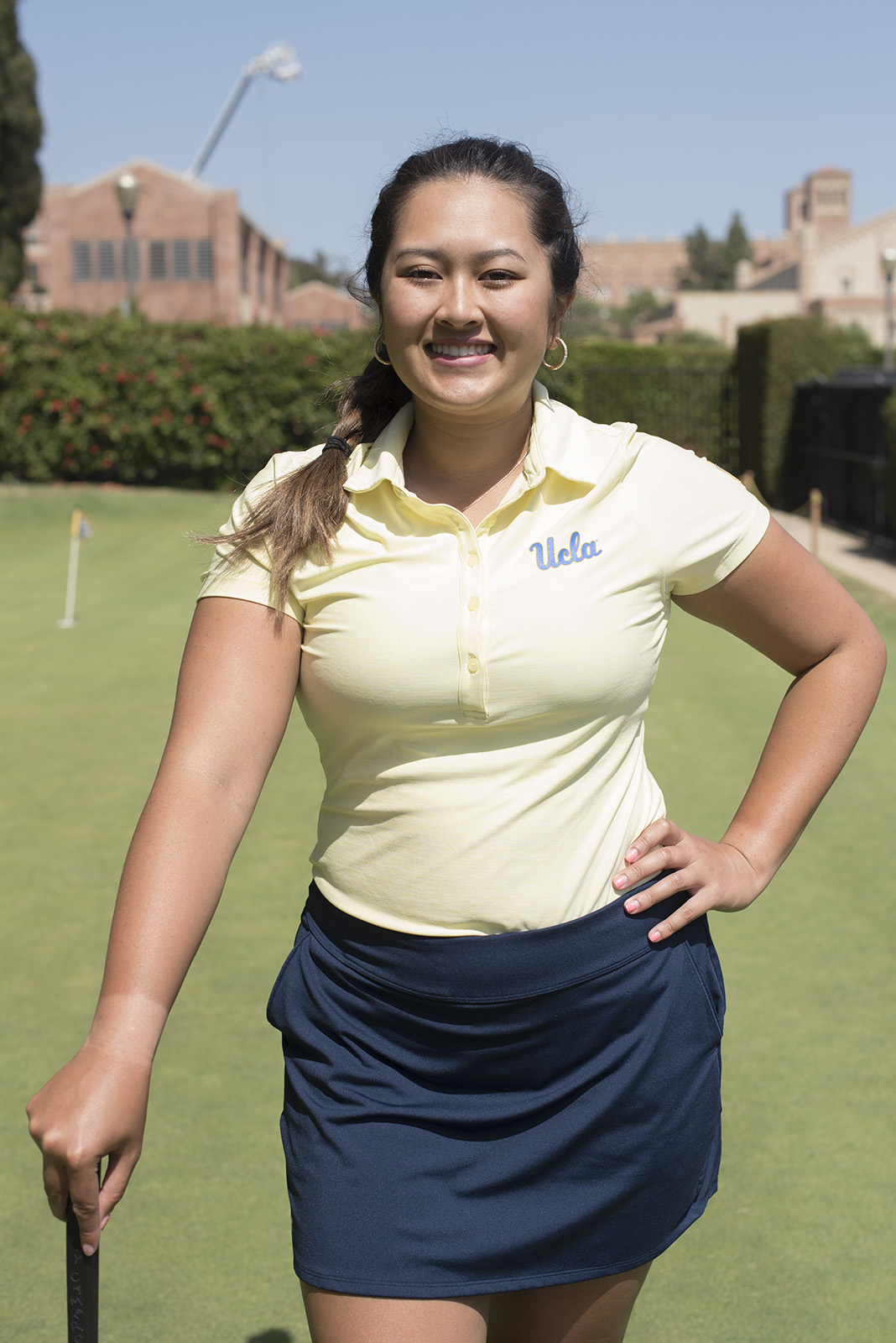 Junior Lilia Vu has become a leader for UCLA women's golf in her three years as a Bruin. Vu said she learned her leadership skills from watching former Bruin teammate and LPGA golfer Bronte Law. (Daniel Leibowitz/Daily Bruin staff)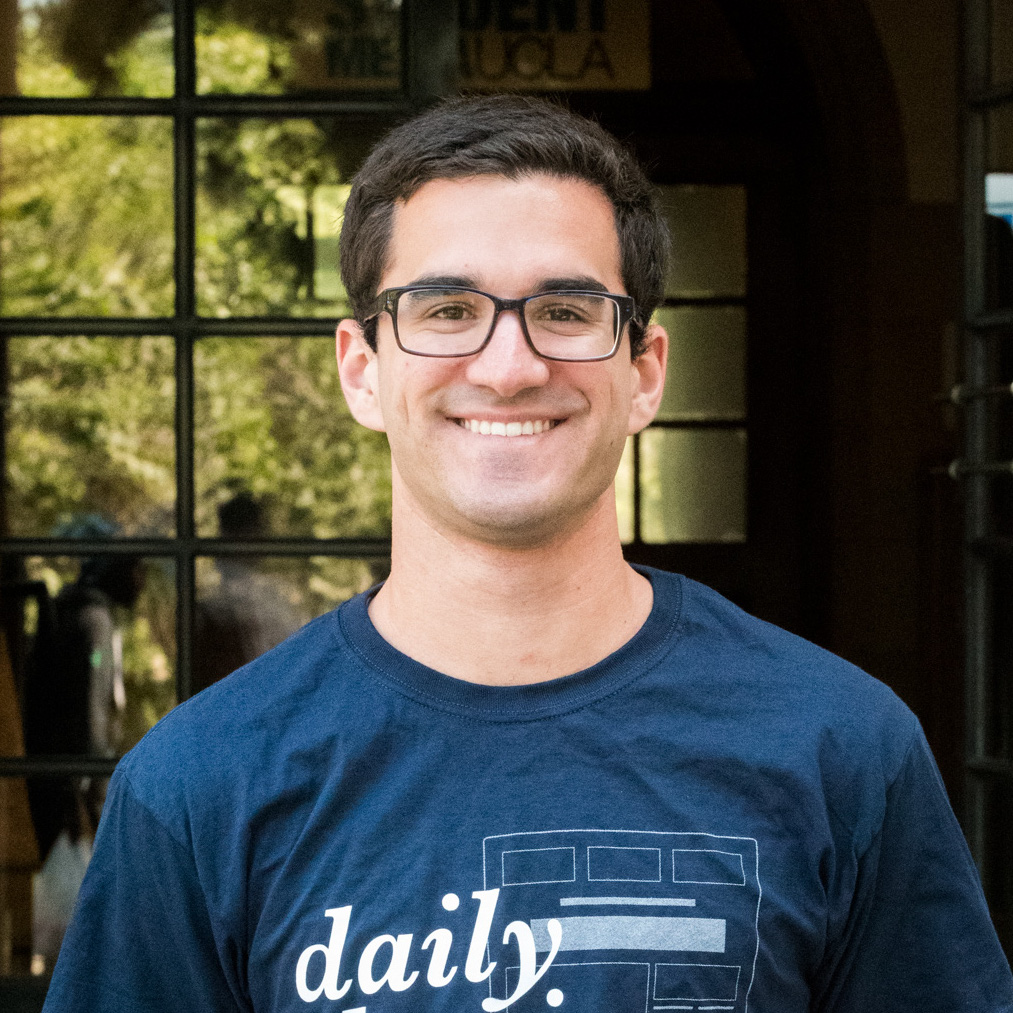 Lilia Vu knew the putt was going in.
It didn't matter that it was a long putt – more than 20 feet – or that the UCLA junior was playing at the 2018 ANA Inspiration, an LPGA Tour event in which invited amateurs often hope just to make the weekend cut.
When Vu lined up her shot, on the verge of making that cut, it was in front of the grandstand. Vu said it was probably the largest crowd she'd ever experienced.
"There (were) so many people," Vu said. "It was the 18th hole."
One of the spectators that day was coach Carrie Forsyth. This spring, her latest of 19 seasons with the Bruins, she witnessed Vu become the winningest golfer in UCLA history. To hear Forsyth tell it, there was no doubt in Vu's mind that she would succeed.
"In that moment, she was like, 'I'm going to make this putt,'" Forsyth said.
Vu said she was nervous after she hit the shot, because the ball was rolling fast. But the putt dropped in to close out Vu's round, and the crowd went wild.
"I love when the crowd roars. I feel like Tiger (Woods)," Vu said. "And at that moment, I was like, 'I was made for this. … I don't want to do anything but this.'"
Both Forsyth and senior Joo Seo, Vu's teammate, said confidence is an important part of Vu's game. Seo said she's never seen anyone line up a putt like Vu does.
"You know anyone else would be pretty nervous," Seo said. "But for her, she stands up to it and she knows it's going to go in."
But it wasn't always that way.
Vu said she was a completely different person when she first arrived at UCLA in 2015. She had established herself as a talented golfer – Vu had already made the ANA Inspiration tournament once as a 14-year-old, for instance – but she said she lacked confidence at the time.
"I used to be so shy," Vu said. "I would … not talk. I'd just say, 'Hi,' and sit there and stare at people. I had no input on anything."
Vu's outlook began to change as she developed a relationship with then-junior Bronte Law, at one point the No. 1-ranked amateur in the nation.
Vu said Law was intimidating at first, but that the junior took an immediate liking to the shy freshman.
"We called (Law) 'Mama Bird,' and I was 'Baby Bird,'" Vu said. "So we were always together. … And she was so good. She won every tournament. And I was just like, 'I'm going to do everything she does.'"
Vu did not win any tournament as a freshman, but she was able to play alongside Law. Vu said one thing that appealed to her was Law's confidence.
"She had this demeanor, and she had swag," Vu said. "She walked up to the course and it felt like everybody's playing for second, because she's here. That's how it felt."
Forsyth said Law took Vu under her wing and forced the freshman to examine how she approached the game.
"(Vu) came in with a lot of talent, but not as much self-belief. And (Law) came with high self-belief, and that was really a good trait for a player like (Vu) to be around and to see," Forsyth said. "So I give (Law) a lot of credit in the sense that I think she, as such an exuberant competitor, sort of unharnessed the sort of repressed competitor that was inside (Vu)."
Law left to join the LPGA Tour in the winter of her senior year, after racking up accolades that included a then-UCLA record of seven individual tournament wins.
Vu said Law's departure influenced her own goals to play professionally.
"I wanted to be like (her)," Vu said. "I wanted to follow her footsteps."
Since Law turned professional, Vu has done just that.
Vu won her first collegiate tournament in the spring of her sophomore year, at the Bruin Wave Invitational. She then recorded three more wins in a row.
A year later, Vu did it again.
Though Vu went winless in the fall of 2017, she won three tournaments in a row in the spring of 2018 to tie with Law's school record for seven wins. Vu surpassed Law at her next tournament, the Wildcat Invitational, with her fourth victory in a row and her eighth as a Bruin. Not only did Vu set the UCLA record for wins, but she also set a new school record with her 54-hole score of 14-under-202.
Now, as one of the top-ranked amateurs in the country, Vu is in a similar situation as Law was two years ago.
"(Vu) will be here a little bit in the fall, but then I think she's going to be moving on to the tour," Forsyth said. "This is her dream. Her dream is to play on the LPGA Tour."
Vu said that watching Law succeed professionally has boosted her confidence in turning professional herself. Vu and Law still keep in touch, though Vu said it's hard given Law's schedule.
"(Law)'s doing so well," Vu said. "But she's so busy. She's in a different city every week. So it's kind of hard."
Forsyth identified the LPGA schedule as one challenge that new professionals face. Another is the mental transition associated with joining the tour.
"That high level of belief, and transitioning that to the next level, is always a challenge," Forsyth said. "I don't think it'll be too bad for (Vu), because she's played in some pro events and she's shown that she can make cuts. And that helps a lot."
Vu and Law did get a chance to catch up at one of those pro events, the ANA Inspiration tournament in March. That was the site of Vu's long putt in front of the grandstand.
But Vu's confidence has had an impact off the course, too. Seo said Vu has asserted herself as a leader for the Bruins, and that Vu puts her teammates before herself.
"Everyone doesn't really consider (her) a leader just because she plays well," Seo said. "It's because she has a good relationship with everyone on the team."
Their coach put it another way.
"She's kind of like our glue, honestly," Forsyth said.
Vu, who was named Player of the Year on Tuesday by the Women's Golf Coaches Association, said it's strange to think about how far she's come, from a shy freshman to a confident leader.
"It's different now," Vu said. "Different roles."
Now, when Vu steps onto the golf course, she knows she's playing for first.
Versaci joined the Bruin as a senior in 2017 and contributed until he graduated in 2018. He spent time on the cross country, men's golf and women's golf beats.
Versaci joined the Bruin as a senior in 2017 and contributed until he graduated in 2018. He spent time on the cross country, men's golf and women's golf beats.