Evidence tests positive for victim's DNA presented at Medina trial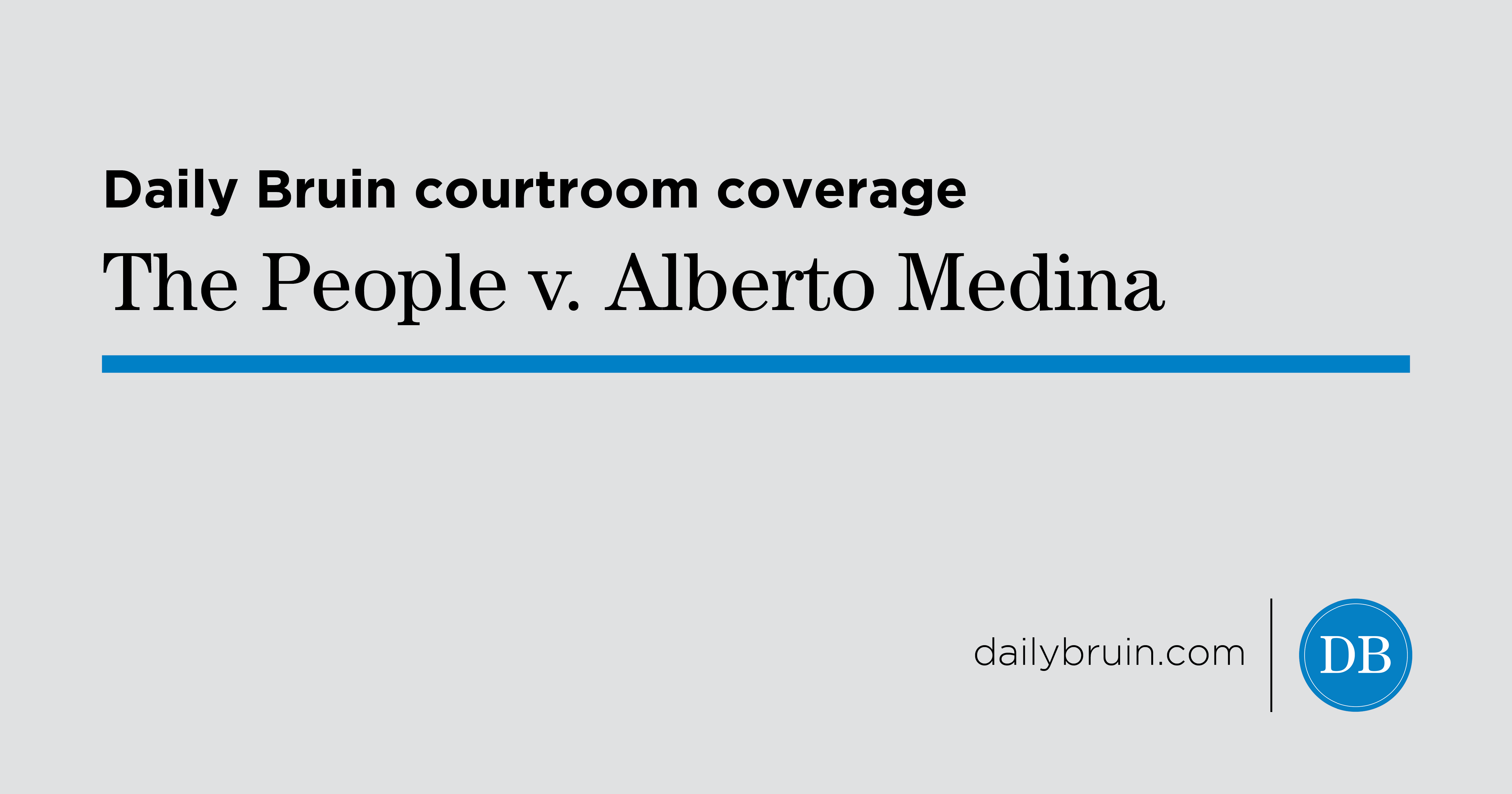 A criminalist for Los Angeles police testified Monday that a DNA sample collected from a man's car matched the DNA profile of a UCLA student he is accused of having murdered in 2015.
Los Angeles Police Department criminalists collected DNA samples from Andrea "Andy" DelVesco's apartment after she was murdered. Swabbed blood samples collected from the door handle of a car belonging to Alberto Medina, a former Fresno State University student accused of killing DelVesco, were consistent with DelVesco's DNA, said Randy Zepeda, a criminalist working for LAPD forensics.
Medina is accused of killing DelVesco and setting her apartment on fire in 2015. County prosecutors also allege Medina is responsible for two burglaries and injuries to DelVesco's dog that led her family to euthanize him.
DNA collected from evidence in Medina's residence in Fresno, California, including samples collected from the red-stained collar of a black tank top, a white trash bag, the interior of a pair of men's underwear and a black sock found in Medina's car, matched DelVesco's DNA profile.
In addition, the blade of a knife the prosecution alleges Medina used to kill DelVesco before setting her apartment on fire tested positive for her DNA. The knife had been found under a trash bag in Medina's closet. Zepeda said the handle of the knife did not appear to criminalists to be a full match even though it remained mostly consistent with DelVesco's DNA profile.
Swab samples of the stains found in Eric Marquez's apartment, where video surveillance presented last week indicated Medina had gone to shortly after allegedly killing DelVesco, also tested positive for DelVesco's DNA. Marquez, a friend Medina had been visiting in Los Angeles, was initially going to be tried with Medina when the two were arrested in 2015 in connection with DelVesco's murder; however, he plead guilty to first-degree burglary and accessory after the fact in December.
Deputy district attorney Victor Avila also continued presenting a video of Medina's first interview with LAPD officers. The video, which Avila began presenting at Thursday's trial, showed Medina confessing to stealing a pair of speakers and a laptop from an apartment while he was waiting for Marquez, who Medina said had gone off with DelVesco at the time. In the video, Medina also said Marquez had confessed to murdering DelVesco in a phone conversation.
The video also showed Medina grabbing one of the detective's folders and reading through information LAPD investigators had compiled about the case when the two detectives questioning him left the room.
Later in the trial, Jessica Westling, one of DelVesco's former roommates, testified that one of the French doors leading to DelVesco's room from the outside was broken and did not close completely. She said she knew it was broken because in the past she had used those doors to get into the apartment after being locked out.
Avila also questioned Westling about an email she had sent him after the preliminary hearing, in which she indicated she had recognized both Medina and Marquez after seeing them appear in court. Westling had said she thought she and DelVesco encountered a man who looked like Medina and that DelVesco had told him where they live the day before the murder.
However, Westling said Monday at the trial she was less sure that she recognized Medina.
The prosecution and defense for Medina's trial will continue collecting testimony from witnesses Tuesday.