Softball seniors to take on fourth World Series, hope to garner win at last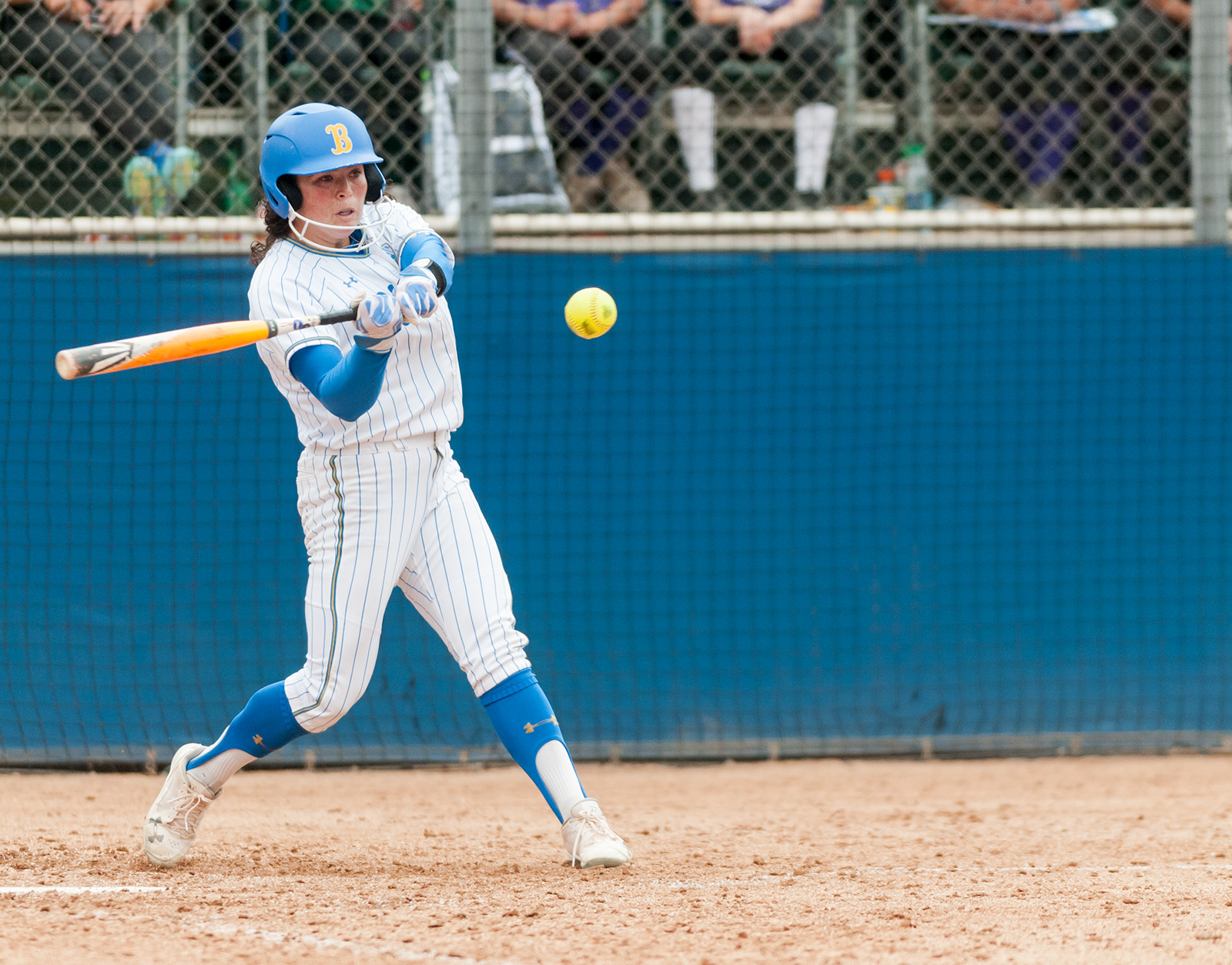 Pac-12 Player of the Year redshirt sophomore pitcher Rachel Garcia enters her second playoff season as a Bruin on Friday against Sacramento State. (Liz Ketcham/Daily Bruin)
The Bruins begin their postseason journey to a fourth straight World Series on Friday.
After securing the No. 3 seed, UCLA softball (50-4, 20-4 Pac-12) will host the NCAA Los Angeles regional and face Sacramento State (31-18, 14-7 Big Sky) for its first game of the tournament.
The Bruins will play in a double-elimination format tournament and face either Texas State (42-14, 18-5 Sun Belt) or Cal State Fullerton (33-23, 18-3 Big West) in the second round.
Both Sacramento State and Texas State have yet to face UCLA this season, but hold a combined 2-4 record against Pac-12 teams this year. The Bruins bested Cal State Fullerton in their sole matchup 5-3.
UCLA was unable to obtain the conference title despite amassing a 20-4 conference record, the most Pac-12 wins while under coach Kelly Inouye-Perez.
However, Inouye-Perez has her eyes set on one last goal for the team – a national title.
"The ability to get it done is definitely in the forefront of our mind," Inouye-Perez said. "We got some seniors that have experience, we have some freshmen that are going to be new to this whole thing, and the last goal was we did want to finish on top."
One player that will be new to postseason play is Pac-12 Freshman of the Year redshirt freshman outfielder Aaliyah Jordan. She also is Pac-12 Batting Champion and boasting a .444 average, leading the conference in hits and RBI while appearing in all 54 games.
After redshirting all last season, Jordan credits her dominant offensive season to her mindset and said she looks forward to her first playoff run.
"I missed last year and I had something to prove this year," Jordan said. "I tried to do whatever I could last year to help the team, but I'm really excited being able to be on the field this year and contributing to our success (has) been really fun."
This will be the last shot at a national title for UCLA's seniors, who had made it to the World Series every year so far during their careers as Bruins.
One of those seniors is infielder Kylee Perez. Inouye-Perez said Kylee Perez and her sister, freshman infielder Briana Perez, are key to the Bruins.
"The senior-freshman leadership really has pulled this team together … and that does affect culture," Inouye-Perez said. "Kylee (Perez) has done a great job of making sure that, with her sister being in the freshman class, to create a dynamic of them really taking care of each other."
As a player experienced in postseason play, Perez said she understands what it's like to be heading into the playoffs for the first time.
"I know as a freshman it can be kind of nerve-racking if it's your first time," Perez said. "I've been there, I've been that way, and they're going to be nervous, but you're in your spot for a reason so I'm just trying to keep them loose."
The Bruins' first game is scheduled to start Friday at 8 p.m. at Easton Stadium.
Chen is currently a contributor for the Stack. He was previously a contributor for the women's basketball and softball beats.
Chen is currently a contributor for the Stack. He was previously a contributor for the women's basketball and softball beats.