Men's golf drives for a spot in the top five in upcoming regionals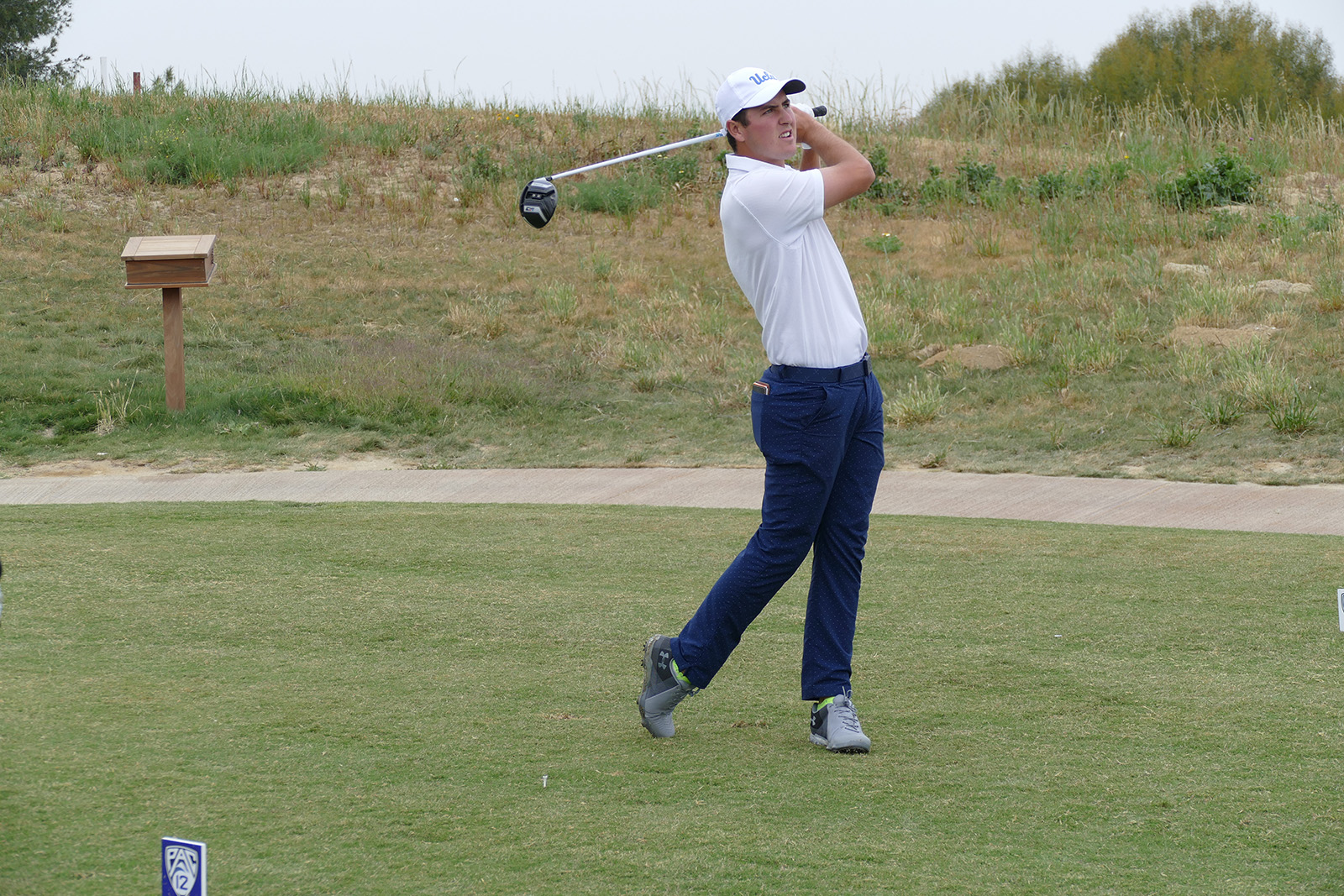 Junior Cole Madey and UCLA men's golf will compete in the NCAA regionals beginning on Monday at Texas A&M. The Bruins are pegged as a fifth-seed for the event. (Courtesy of UCLA Athletics)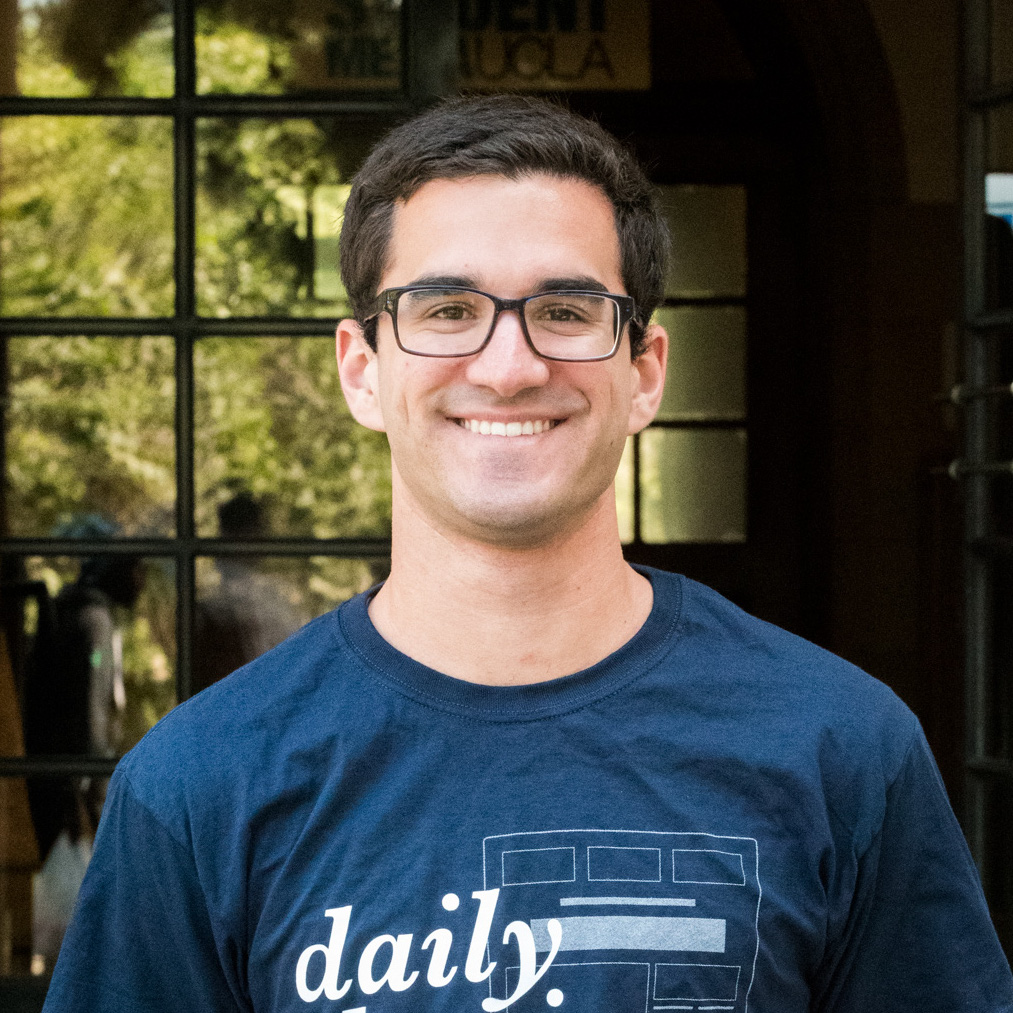 UCLA men's golf takes to the course Monday with its season on the line.
The Bruins will compete as a No. 5 seed in the 13-team Bryan, Texas, regional tournament. After three days and 54 holes of stroke-play golf, the top five teams and one individual not on those teams will advance to the NCAA championship in Stillwater, Oklahoma.
Junior Cole Madey said UCLA was enthusiastic about its regional seeding.
"We watched (the selections announcement) together in our team clubhouse on campus," Madey said. "We were all really excited to be going to Texas A&M."
The No. 1-seeded Aggies, ranked third nationally by Golfweek, will host the Bryan regional. The other teams seeded higher than the Bruins are the No. 2-seeded Baylor Bears, No. 3-seeded Clemson Tigers and No. 4-seeded Kentucky Wildcats.
Madey, who has family in the area, said he has played at the Traditions Club a few times.
"The course is actually one of the more challenging sites that regionals has to offer," Madey said. "But I think that plays to our advantage. Ball-striking is going to be really, really important there, and I think all of us have good capabilities in that area."
UCLA has beaten Texas A&M, Clemson and No. 6-seeded Mississippi in tournaments this year, though they have not faced any of those teams since October.
The Bruins have also lost to the Aggies once, along with losses to the No. 7-seeded South Carolina Gamecocks and No. 8-seeded San Francisco Dons.
Coach Derek Freeman said he thinks it will be tough to advance from regionals, but that UCLA has the potential to compete with the best teams in the nation.
"I think we've only played our best golf a few times, and I don't think we've really tapped into our potential ability very often," Freeman said. "I think the guys feel great about where their individual games are. Everything is pointing in the right direction."
The Bruins last competed at the Pac-12 tournament, where they finished sixth out of 12 teams. UCLA shot 6-over par in the first round, but its final round score of 10-under was the best of the day.
To keep their season alive, the Bruins must be among the top five teams after Wednesday's final round. UCLA has finished fifth-place or better in nine of 12 tournaments this season.
Freeman said the program has improved since last year's season, when the Bruins sent three individuals to regionals but did not qualify as a team.
"When we didn't make it out of regionals a year ago, it was tough," Freeman said. "We were upset. We've made a lot of changes, positive changes, to how we structure practice and what we're doing to get better."
Madey was one of the individuals who competed at regionals a year ago. He said it would mean a lot for this year's team to advance.
"That's what we work for every day, just to be in that position to compete in the national championships," Madey said.
A national championship would be UCLA's third overall and second under Freeman, who coached the Bruins to a title in 2008. Should UCLA advance from regional play, the Bruins would compete for a championship in Stillwater beginning May 25.
Versaci joined the Bruin as a senior in 2017 and contributed until he graduated in 2018. He spent time on the cross country, men's golf and women's golf beats.
Versaci joined the Bruin as a senior in 2017 and contributed until he graduated in 2018. He spent time on the cross country, men's golf and women's golf beats.