UCLA researchers improve hand, arm mobility in paralysis patients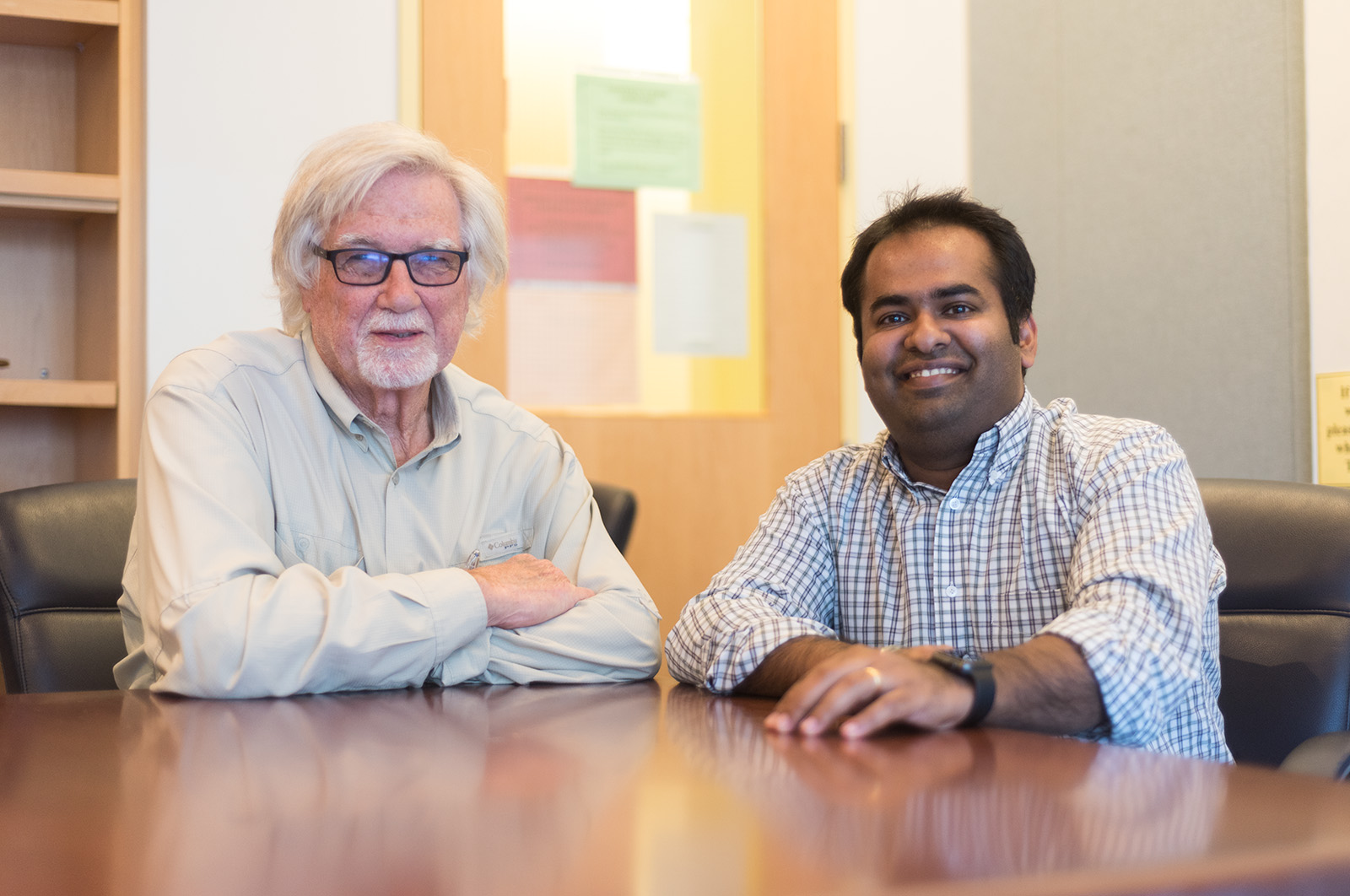 UCLA neuroscientists demonstrated a new technique to improve motor function in patients with severe spinal cord injuries. The researchers stimulated the spinal cord with electricity to help paralysis patients regain control over their hands and arms. (Niveda Tennety/Daily Bruin)
UCLA researchers have partially restored hand and arm function in paralysis patients without performing surgery.
In a study published in April, UCLA neuroscientists demonstrated a new technique to improve motor function in patients with severe spinal cord injuries. The researchers stimulated the spinal cord with electricity to help paralysis patients regain control over their hands and arms. Since the therapy is noninvasive, the researchers suggest their method may be easier to use and more affordable than other treatments, such as surgery.
V. Reggie Edgerton, a distinguished professor of integrative biology and physiology and senior author of the study, said his work focused on studying the spinal cord because it is the central hub between the body and the brain. Many biological functions are controlled by the spinal cord, making it an accessible target for restoring motor and sensory function in paralysis patients, he added.
"We've been referencing for decades on how smart and (adaptable) the spinal cord is," Edgerton said. "(We think) we can improve (motor and sensory) function from the spinal cord and not just the brain."
During a therapy session, six patients received electrical stimulation along their spinal cord through small patches on the skin, a technique pioneered by Yury Gerasimenko, a researcher in the Edgerton Neuromuscular Research Laboratory and an author of the study. To determine if the therapy was working, the researchers measured hand strength by asking patients to squeeze a device.
All patients had a stronger hand grip when they received the electrical current. After the four-week therapy, patients' hand-grip strengths improved by two or three times, even when they were not receiving the electrical stimulation. The increase in grip strength is stronger and faster than seen with other therapeutic methods, according to the study.
Before starting therapy, the researchers noted the patients would misdirect their efforts to move their hands by moving their upper arms instead. After the treatment, the patients switched from moving their upper arms to flexing their lower arms. All patients could also open and close their hands on command, something they had limited control over before therapy.
All six patients who received the full course of therapy improved control of their hands and fingers. Most reported they were also able to sit upright and some patients reported they regained the ability to type on a computer, use a cell phone and open a water bottle – actions they could not do before receiving treatment.
Parag Gad, researcher in the Edgerton lab and lead author of the study, said in some patients, the therapy even restored seemingly unrelated functions like sweating, bowel control and sexual function.
"(This result was) unexpected, but we're coming to realize the spinal cord is smart," he said. "The underlying principle is that everything is connected."
Gad said after an injury, the spinal cord becomes less responsive to commands for movement. The electrical stimulation helped increase the sensitivity of the spinal cord so it could once again respond to commands to move.
"Everyone believes movement occurs (in the brain), but that's not true, it occurs in the spinal cord," Gad said. "(After spinal cord injury), the spinal cord can be retrained to function and relearn how to generate (day-to-day) movements."
At the time of the study, the patients had been living with spinal cord injuries for varying time periods, from one year up to 21 years. Edgerton said researchers had previously thought spinal cord injuries could only be restored when they occurred just after birth. However, this work demonstrates it may be possible for older individuals with spinal cord injuries to regain motor function.
Gad said he is interested in seeing the effects of the therapy over longer periods of time. The patients received only eight courses of therapy over four weeks, he said, a small amount of time compared to the amount of time the patients had been injured.
Gad said he is hopeful that continued treatment may lead to greater benefits, and Edgerton added the researchers founded a company, NeuroRecovery Technologies, Inc., to develop technologies aimed at improving the lives of those with paralysis and spinal cord injuries.
"We think everyone has to recognize that this is just the beginning," Edgerton said.