Photo: UC workers' union members march in protest of low wages, inadequate benefits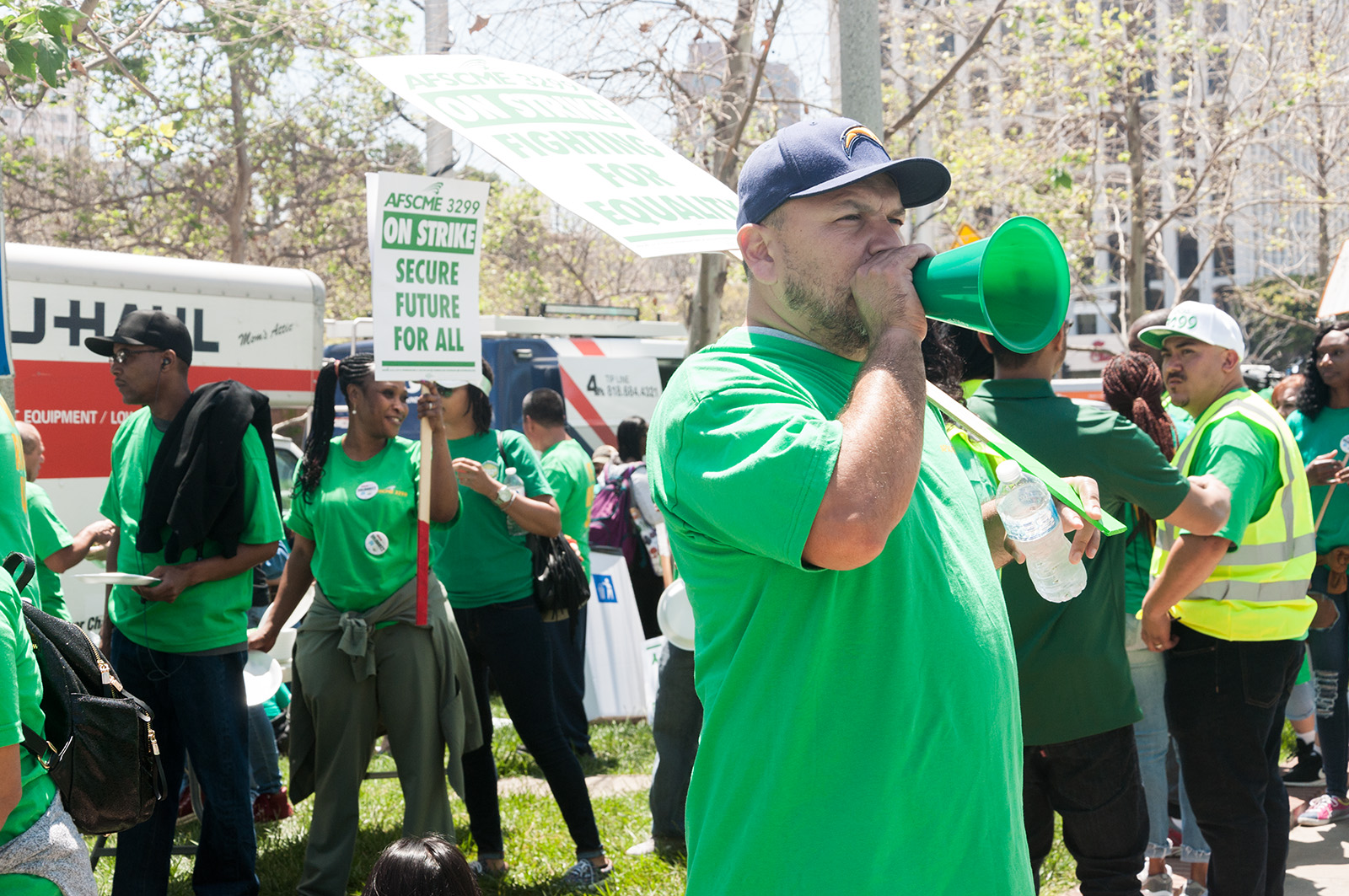 (Niveda Tennety/Daily Bruin)
UCLA workers part of the American Federation of State, County and Municipal Employees Local 3299, the University of California's largest employee union, participated in a picket line Monday, demanding higher wages and increased benefits. AFSCME is holding a strike from Monday to Wednesday because it failed to reach a contract agreement with the University.
Elizabeth López, a UCLA Dining Services worker, said she participated in the picket line because she believes the University is not listening to workers' concerns.
"We want equal pay and better treatment from the people in (administration)," she said. "We did a couple of smaller actions that would not disrupt students, but UC did not pay attention to our smaller protests."
The UC said in a statement it believes it is inappropriate for the union to use the strike as a negotiating tactic and added the University proposed multiyear wage increases and excellent health and retirement benefits during the contract negotiations.