Women's golf looks for redemption in upcoming national championship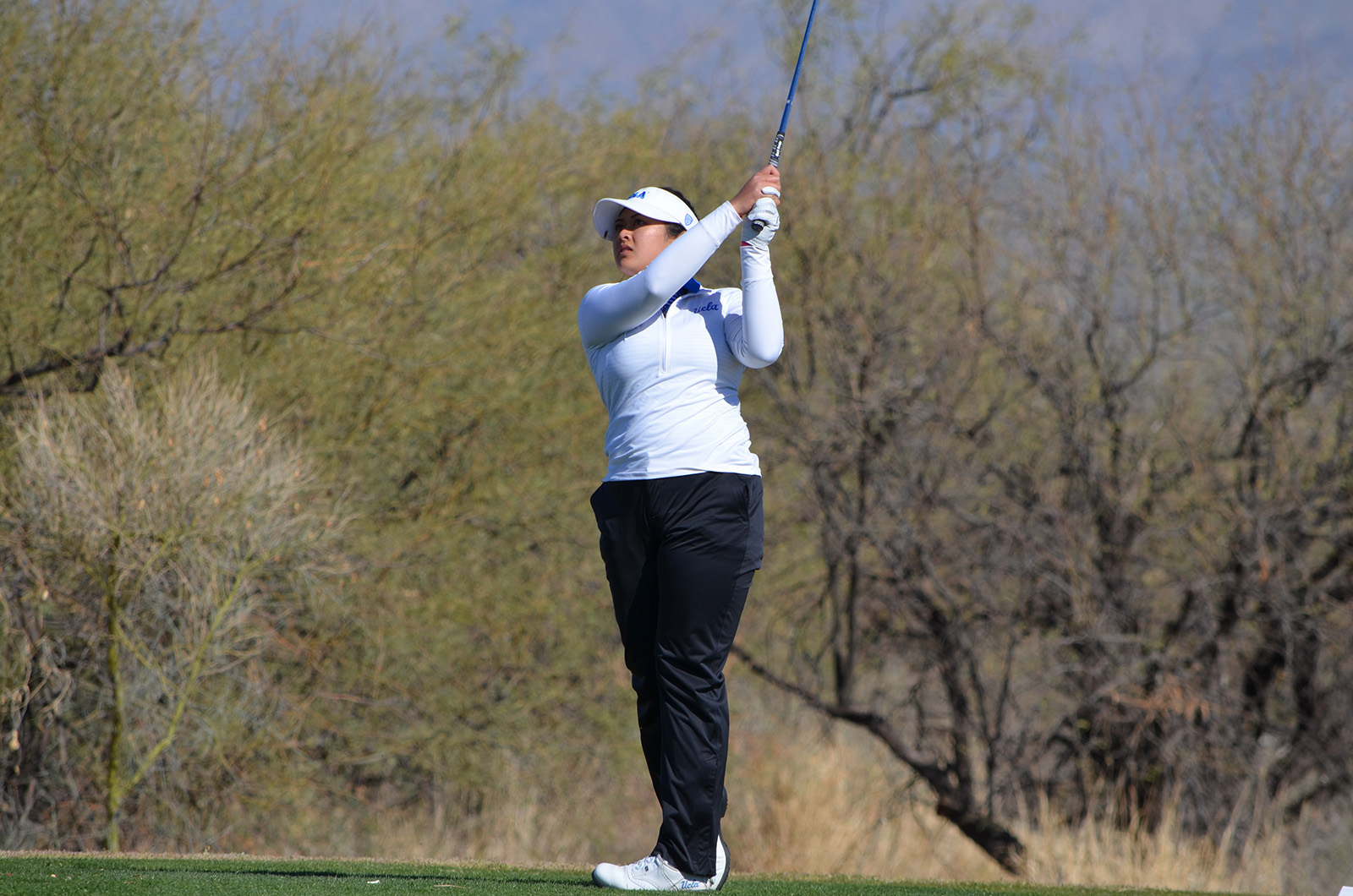 Junior Lilia Vu and UCLA women's golf will enter regional play as the No. 1-ranked team in their respective region for the second straight season. Last season, however, the Bruins finished eighth at regionals. (UCLA Athletics)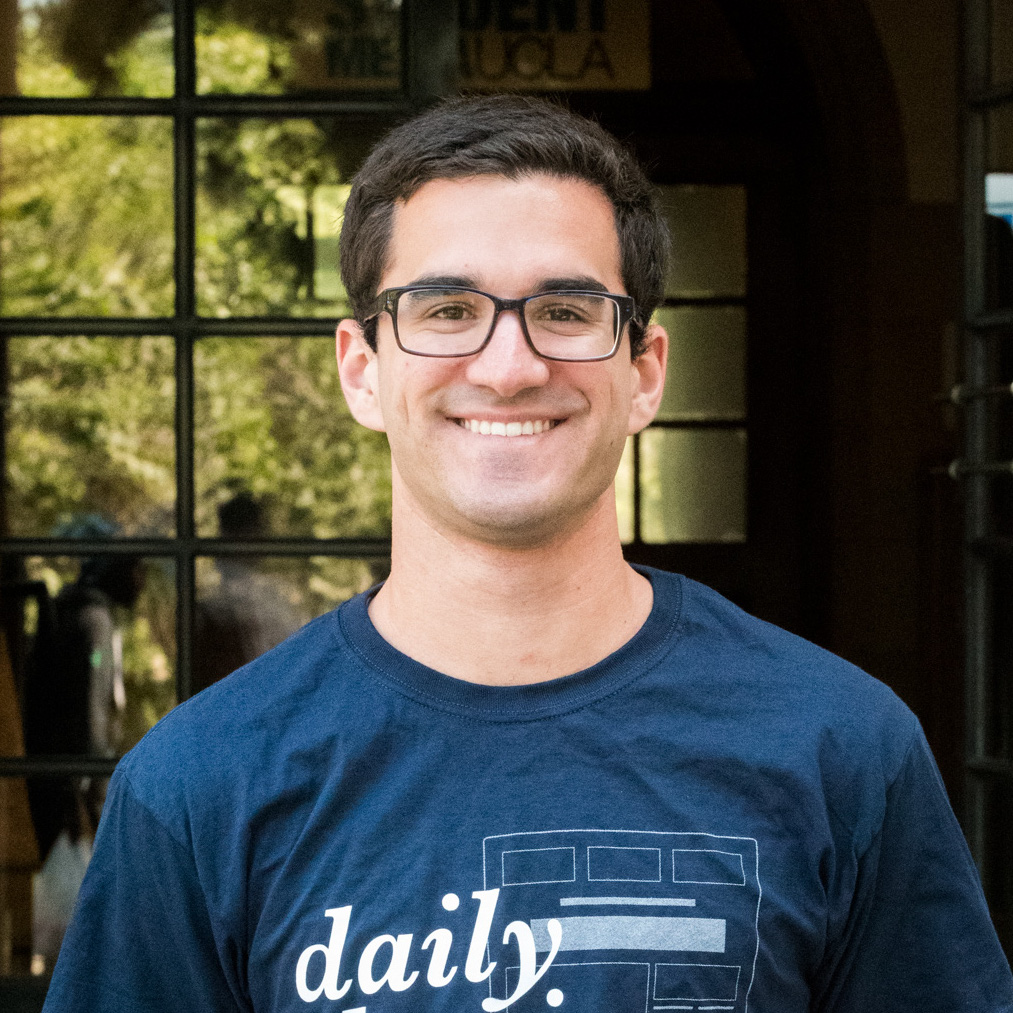 UCLA women's golf has been here before.
The Pac-12 champion Bruins snagged a No. 1 seed in their 18-team regional, and will begin their pursuit of a fourth national championship Monday in San Francisco. After three days and 54 holes of stroke play, the top six teams and top three individuals not on those teams will advance to the NCAA championship in Stillwater, Oklahoma.
Last year, too, UCLA won the Pac-12 tournament and held a No. 1 seed in its regional. Then the Bruins finished eighth.
"It was extremely disappointing last year," said coach Carrie Forsyth. "It had been 18 years since our team hadn't made it through a regional, so that was pretty tough."
Junior Lilia Vu agreed last year's early exit was disappointing, but she said it motivates this year's team.
"I think we took it really hard last year after regionals, because we kind of slacked off after our Pac-12 win," Vu said. "But I think we know that we can't slack off right now. I think we're in a good position."
UCLA's regional features four Pac-12 teams, including No. 2 seed Stanford and No. 11 seed California, both of which have tied or beaten the Bruins this year.
Pac-12 teams have either won or finished as runner-up in 26 of the 28 national championships since 1990. Arizona State won last year's title and will chase a second consecutive victory as the No. 3 seed out of the Madison regional.
Stanford will host this year's San Francisco regional at TPC Harding Park. Despite the Cardinal's hosting privileges, Vu said she is excited for the Bruins to stay in their home state and avoid issues like jet lag.
"Just the fact that it's in California, I think we all feel like we're at home," Vu said.
The Bruins have never played at TPC Harding Park, but Forsyth said it's not unusual for UCLA to have to learn a new course.
"It'll really be just our practice round (Sunday)," Forsyth said. "We'll have to formulate our strategy pretty quickly. But that's not abnormal. We go to tournaments where we don't know the golf course, and that very first time you've got to scout it out, and figure it out."
The Bruins have faced and beaten 12 of their 17 regional opponents in tournaments this year, including Stanford, No. 3 seed South Carolina and No. 5 seed Oklahoma State.
UCLA's latest victory over Stanford delivered them a Pac-12 championship. Vu and freshman Patty Tavatanakit tied for the individual lead, and Tavatanakit claimed the title after a one-hole playoff.
Tavatanakit said she is excited to participate in her first regional tournament.
"I've been watching Golf Channel region (coverage)," Tavatanakit said. "It's a pretty big deal. It's regionals. Your season could end."
Forsyth, Vu and the other returning Bruins know all too well how quickly a season can end. But they're confident this year's team has the strength to do what UCLA couldn't last spring.
"We're a stronger team this year. We have two of the best players in the country," Forsyth said. "I'm cautiously optimistic. I feel like if we just go and do what we know how to do, we're going to be just fine."
A national championship would be UCLA's third under Forsyth, who coached the Bruins to titles in 2004 and 2011. Should UCLA advance from the San Francisco regional, the Bruins would tee off in Stillwater beginning May 18.
Versaci joined the Bruin as a senior in 2017 and contributed until he graduated in 2018. He spent time on the cross country, men's golf and women's golf beats.
Versaci joined the Bruin as a senior in 2017 and contributed until he graduated in 2018. He spent time on the cross country, men's golf and women's golf beats.