UCLA softball aims to cement Pac-12 lead with trip to California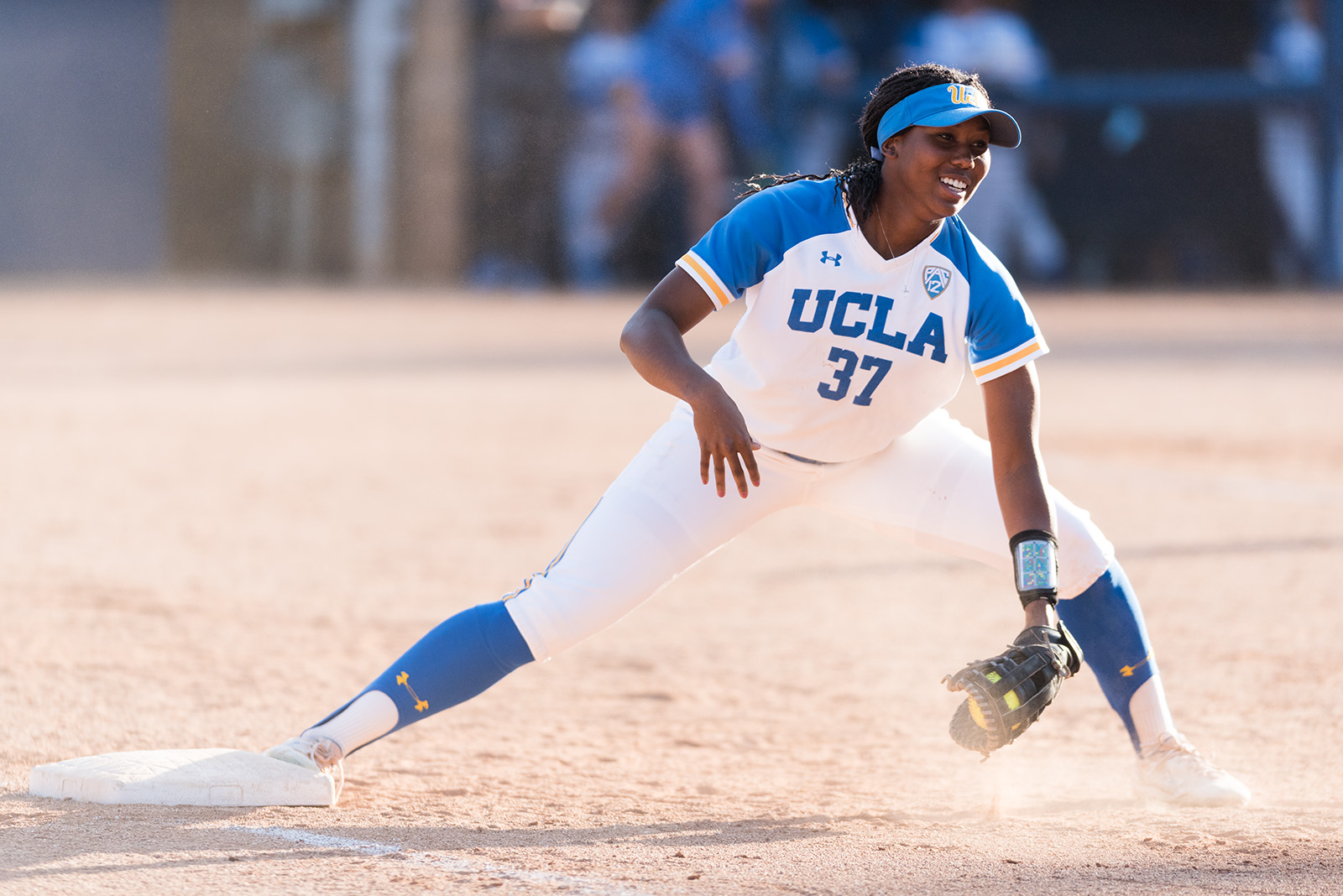 (Liz Ketcham/Daily Bruin)
The top-ranked Bruins will finish up their regular season road games this weekend when they take on the Bears.
After a five-game break from Pac-12 play, No. 1 UCLA softball (45-3, 15-3 Pac-12) will head north to face No. 24 California (34-13, 7-10) as both teams return from midweek nonconference games.
In the Bears' first nine conference games, they were only able to pull out one win. However, they are currently on an eight-game winning streak, and despite Cal's conference record of 7-10, the team still boasts a .723 overall winning percentage.
"Any team in the Pac-12 is going to be a tough game," said senior infielder Kylee Perez. "The games from here on out are going to be hard."
California sits in the middle of the Pac-12 with a .283 team batting average and a team ERA of 1.99, coming in at sixth and fifth in the conference, respectively. UCLA's .352 team batting average leads the conference, and the Bruins' combined 1.77 ERA is fourth in the conference.
On offense, the Bears' have three players batting above .300, including utility Jazmyn Jackson leading the way with a .352 average. Next to Jackson is infielder Lindsay Rood who leads the conference in triples and stolen bases where she's a perfect 28-for-28 on attempts.
Their pitching staff is led by two players, Zoe Conley and Kamalani Dung, both with similar ERAs of 1.97 and 1.99 respectively. Dung posts an 18-3 record and is ranked 11th in ERA among Pac-12 pitchers so far in conference play.
"I have a lot of respect for Cal they have the ability to do all parts of the game," said coach Kelly Inouye-Perez. "They're looking to swing, to strike, playing catch, asking for my pitchers to pound the strike zone."
In the circle, redshirt sophomore pitcher Rachel Garcia in 3 2/3 innings allowed just 1 unearned run and two hits against Cal State Fullerton on Tuesday. Since coming back from injury, Garcia has pitched in 34 innings good for a 1.29 ERA while going undefeated in that span.
Joining Garcia on the pitching staff is senior pitcher Selina Ta'amilo who started her 12th game on the mound this season Tuesday. She pitched for three innings against Fullerton before being replaced by Garcia after obtaining just one strikeout. Despite allowing 3 runs Tuesday, the Bruins' defense was able to come away with zero errors in the field, with Ta'amilo crediting the teammates behind her.
"I believe I have the best defense in the country," Ta'amilo said. "I don't really have any worries when I'm out there; I just go hit my spots and get them ground balls and they'll do their job."
The first game of the series is scheduled to start Friday, 3 p.m. at Levine-Fricke Field.
Chen is currently a contributor for the Stack. He was previously a contributor for the women's basketball and softball beats.
Chen is currently a contributor for the Stack. He was previously a contributor for the women's basketball and softball beats.