USAC candidate creates one-person slate to promote transparency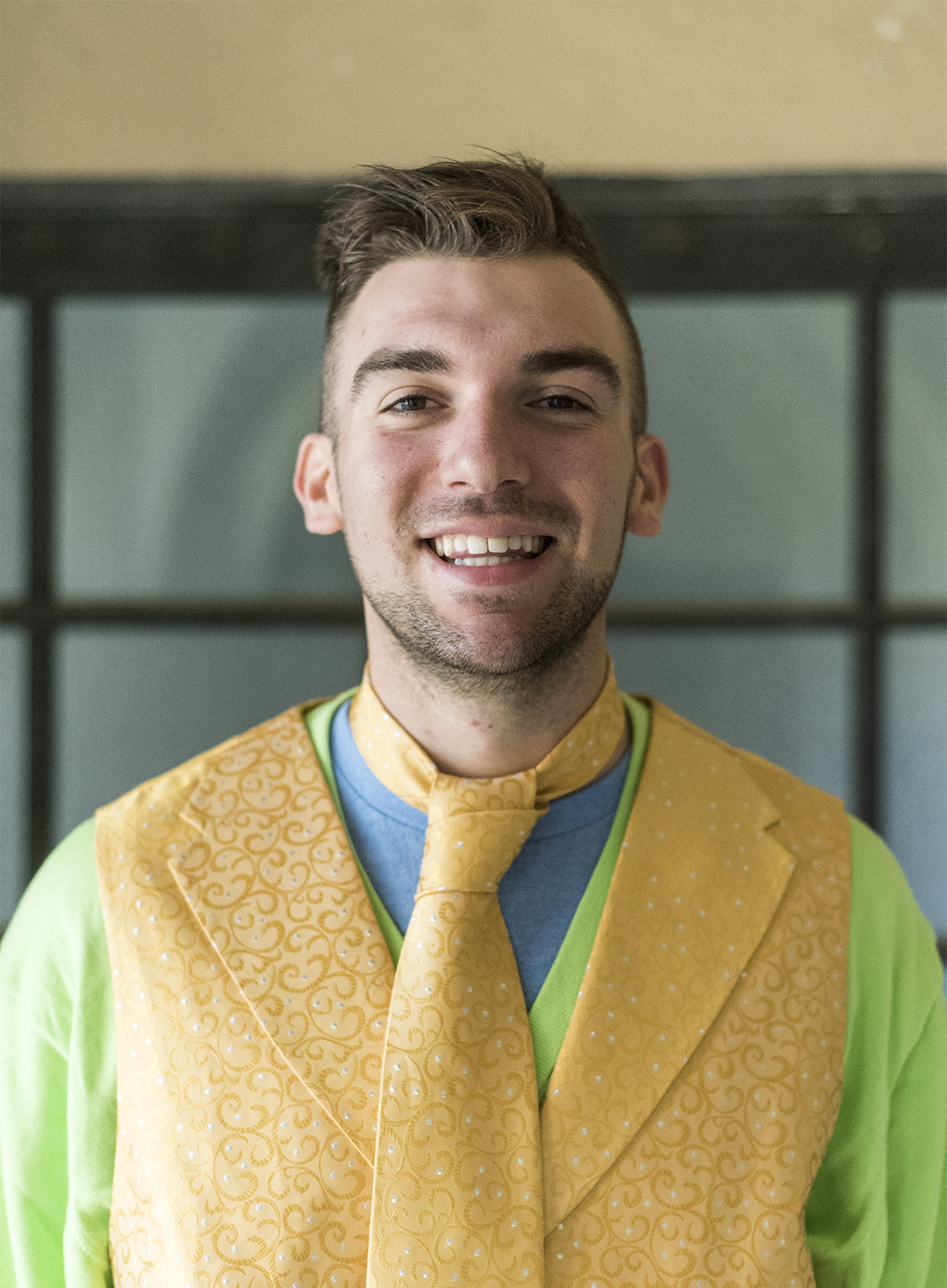 Andrew Sokoler, a Candidates Operating Clearly candidate running for general representative, said that, although he and his campaign managers do not have any prior experience with student government, they are confident in their ability to bring change to campus. (Edward Qiao/Daily Bruin senior staff)
A general representative candidate said he created his new one-person, student-run political slate to address what he considers to be a lack of inclusion and transparency between the current undergraduate student government and the campus community.
Candidates Operating Clearly is a new single-person slate running third-year statistics student Andrew Sokoler for general representative in this year's Undergraduate Students Association Council election. Sokoler said COC aims to make USAC more accessible to students and students happier.
"I want to make UCLA a more enjoyable place for everyone," Sokoler said. "USAC takes itself too seriously, and I see myself as a figure to lighten the mood while I have serious concerns about students."
Sokoler said he thinks current slates run candidates with similar backgrounds and perspectives, but he is trying to reach individuals who do not normally interact with USAC. The Election Board sanctioned Sokoler on Friday for emailing 444 student groups he was not affiliated with in an attempt to recruit people with different opinions into his campaign staff.
"Look at the staffs for councilmembers," Sokoler said. "They seem to share the same ideas of that member, and people are appointed to teams based on prior (connections) to (councilmembers) or involvement in their own communities."
As general representative, Sokoler said he intends to replace the wooden general representative office door in Kerckhoff Hall with a glass door to emphasize his mission for more transparency in USAC.
Kushal Chatterjee, a fourth-year chemical engineering student and the slate's campaign manager, said he thinks the transparent-door policy and Sokoler's commitment to video record his actions inside his office will ensure the public can witness and hold him accountable for his actions.
"This should be a precedent set for everyone in USAC," Chatterjee said.
Sokoler said he also hopes to improve student facilities and activities on campus. Chatterjee said COC plans to create dedicated lanes for better accessibility on campus and improve restroom quality.
"I want to make UCLA a more enjoyable place for everyone, and platforms like my pro-bird stance, will create safer spaces for students," Sokoler added.
Sokoler said that, although he and his campaign managers do not have any prior experience with student government, they are confident in their ability to bring change to campus. He said his experience as the student council president in fifth grade and working as a student employee on campus has taught him leadership skills that will help him as a councilmember.
"These experiences have enabled me to interact with more students and learn from different communities' experiences," he said.
Chatterjee also said that Sokoler's lack of experience in USAC will put him at an advantage once he is elected because he will have different experiences to draw from than other councilmembers.
"He will suggest ideas that people will not really think about and we think it will make USAC better," Chatterjee said.
Sokoler said he decided to run alone because he was unsure any other candidates would uphold his ideals.
"I am running alone because I am basically a USAC outsider here to combat corrupt politicians," he said. "I do not know if people would want to uphold the same standards I am striving for."
Sokoler said that running a one-person slate has advantages over running as an independent candidate because students will associate him with his slate's name and principles.
"More students will see that this is the slate and candidate that is emphasizing ideals of inclusivity and transparency," he added. "A lot of independent candidates get lost in the fact that there are so many independent candidates."
Andres Paciuc, a slate campaign manager for COC and a fourth-year psychology student, said he acknowledges that, because the slate is new, it has no pre-established support networks.
"In the past, I have seen slates with one person do not have the pre-existing voting block necessary to get elected," he said.
However, Paciuc said that, although it may be difficult to get Solokner elected, his COC staff is working to win him a seat and institute his platforms.
"Our platforms may sound silly, but they are pragmatic and would benefit most students," Paciuc said.