Westwood Neighborhood Council, Westwood Forward discuss revising boundaries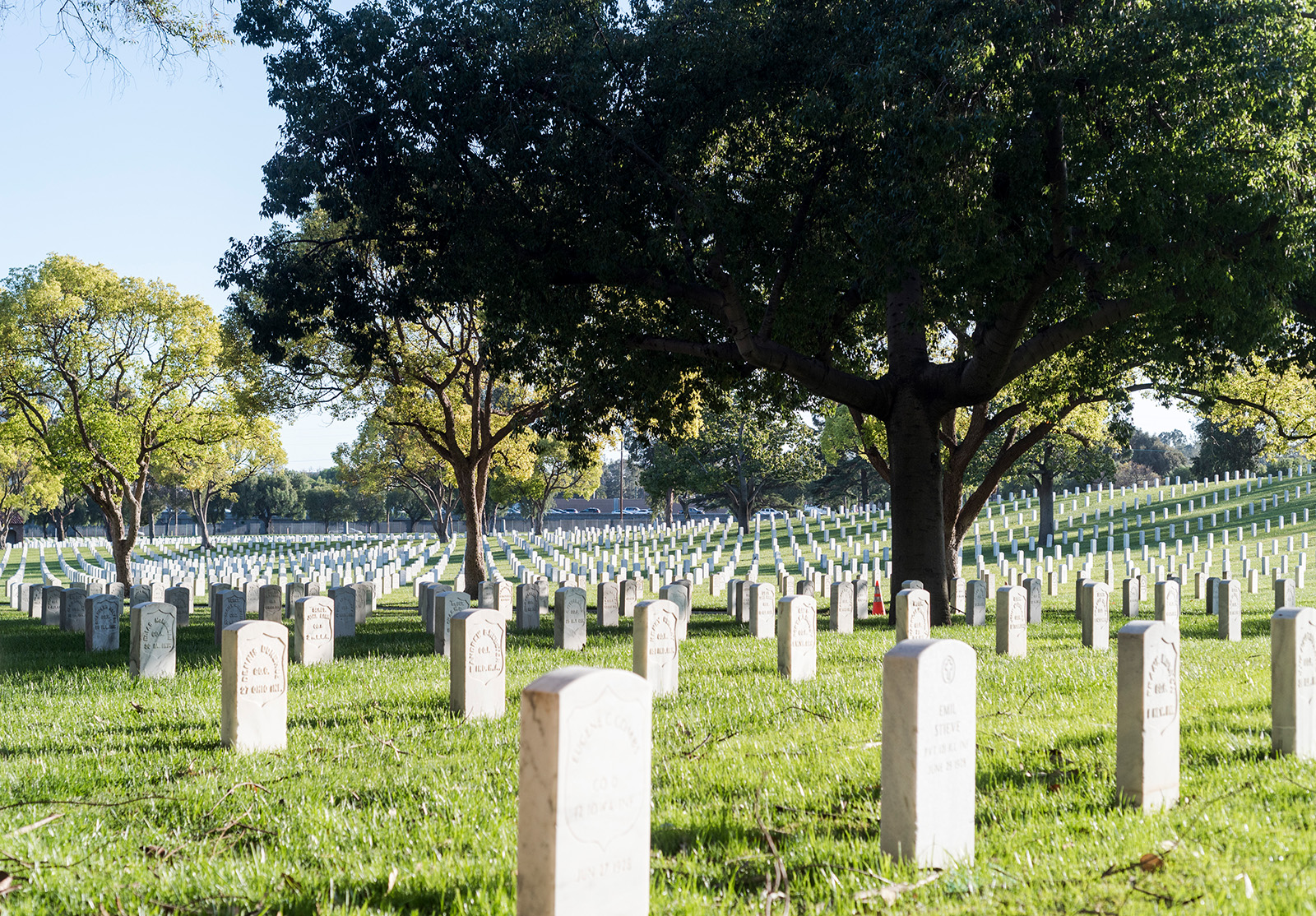 The Westwood Neighborhood Council voted to include the Los Angeles National Cemetery in its boundaries. (Michael Zshornack/Photo editor)
The Westwood Neighborhood Council is calling on the city to include the Los Angeles National Cemetery and the Westwood Hills Property Owners Association in its boundaries if a vote to subdivide the council passes.
The council voted at its Wednesday meeting to alter its boundary lines to accommodate the potential formation of a new neighborhood council for Westwood. If approved by voters on May 22, the North Westwood Neighborhood Council wants to include an additional area that also contains WHPOA in its own boundaries, since the formation of the new council would have left the area isolated from the old one.
Westwood Forward, a coalition of students, business owners and homeowners, submitted an application to subdivide the Westwood Neighborhood Council in December. The coalition is advocating for a new neighborhood council because it believes the current council does not adequately represent students' interests.
WHPOA wants to remain within the boundaries of the current council if residents vote to create two separate councils for Westwood, said Carole Magnuson, a representative for the association. The Westwood Neighborhood Council also voted to alter boundary lines to include the Los Angeles National Cemetery, which runs along Veteran Avenue, to comply with city policy that council boundaries be geographically contiguous.
The boundary change is one of several proposed changes the council is considering as Westwood approaches the May 22 vote. Council members have also called for Westwood Village to be a shared resource between the current council and the proposed council if it passes.
According to its website, WHPOA represents 605 single-family homes in the area west of UCLA's campus, and more than 80 percent of the community are members.
Although the cemetery is federal land and is not currently included in any neighborhood council, the council's members said it is appropriate to include it within the boundaries of a neighborhood council because the cemetery receives city services.
Magnuson said the association's homeowners would prefer to remain with the existing neighborhood council because the proposed council would only have one board member seat for homeowners. She added the association was also never included in the proposed council's formation.
"We would rather be allied with the traditional Westwood neighborhood," Magnuson said. "We have a voice on this council – we would have none on their council."
Michael Skiles, organizer of Westwood Forward and president of UCLA Graduate Students Association, said Westwood Forward supports the boundary change because it wants the association to be able to decide which council represents it.
"We don't want them in our boundaries if they don't want to be in our boundaries," he said.