The Quad: Living in the space between cultures, and how that can be empowering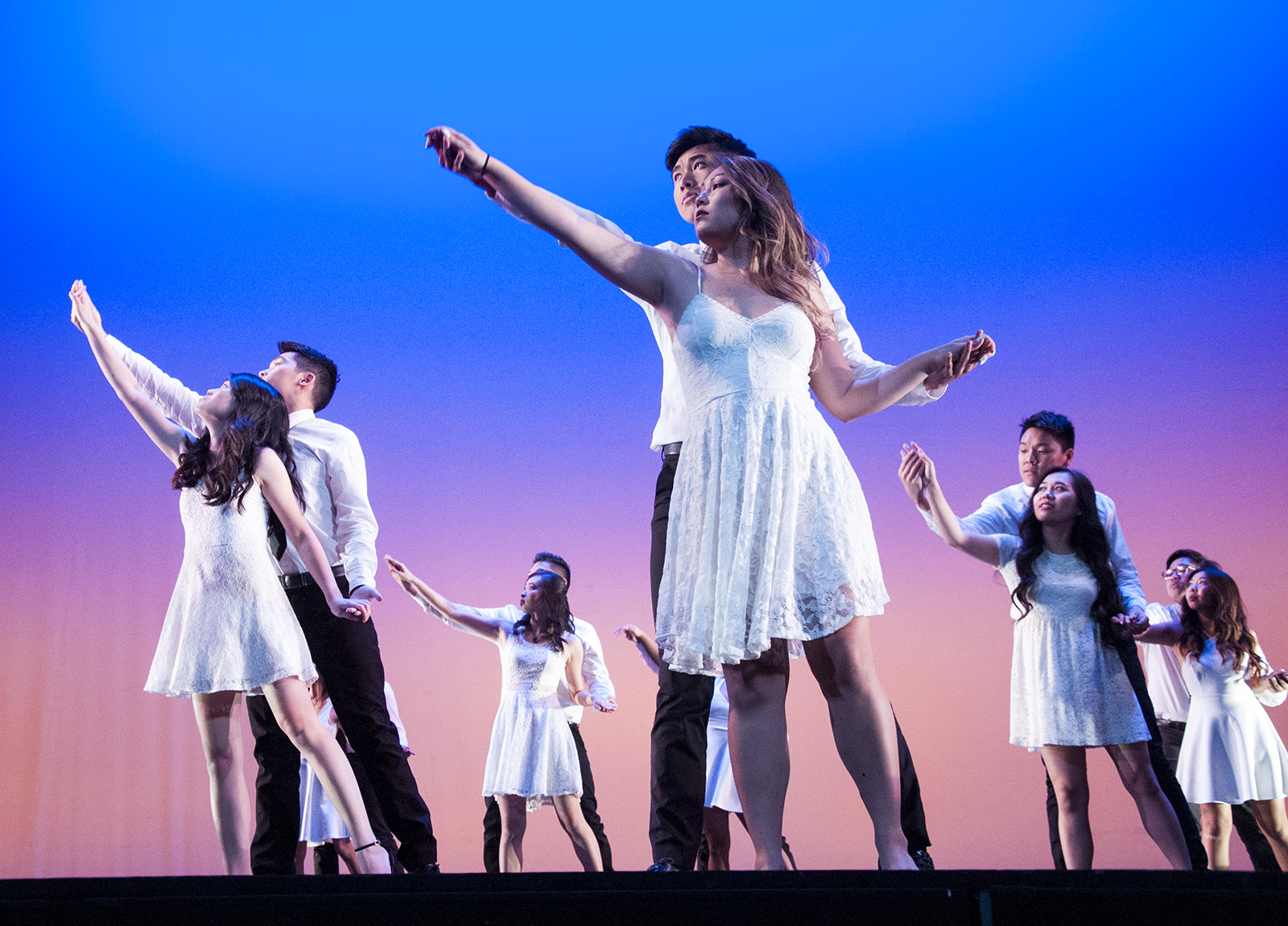 (Liz Ketcham/Daily Bruin)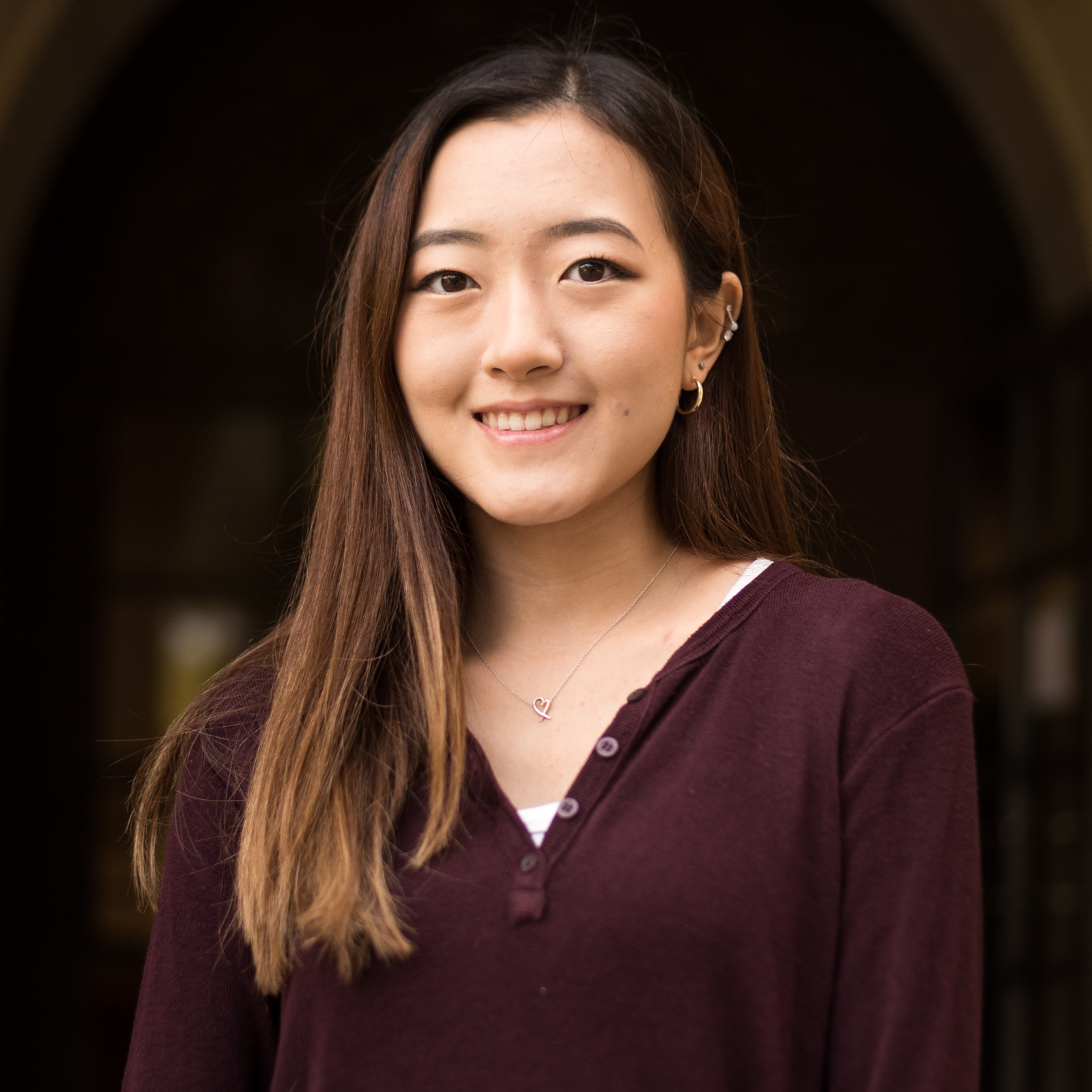 Whenever I press play on the song "Breaking Free" from "High School Musical" in my dorm room on a Friday night, I'm transported back to my parents' home, circa 2006, in front of the television in my pajamas. My eyes are glued to my favorite Disney Channel show.
I was drawn to the images of cheerleaders, basketball games and the exhilarating pop culture of American media. Growing up as a Korean-American girl, I was infatuated with the feeling of being a part of the normal "American childhood" experience. Popular American television shows were my way in.
As a second-generation Korean-American who was born and raised in New York, my household served as my primary gateway into Korean culture. My Korean tongue, manners, and even appetite were passed down and taught to me as a child by my parents and relatives.

The tension between the culture I experienced every day in school and the environment I returned home to with my parents was the result of my identifying with two different cultures. While mornings at school were filled with sing-alongs to the newest Taylor Swift song and eating ham-and-cheese sandwiches and Pop-Tarts, nights consisted of Korean conversation over a steaming pot of soft tofu stew at the dinner table.
I learned to adapt to my surroundings and my audiences. I dressed, talked and behaved in a more outgoing and free-spirited "American" manner when I was surrounded by my American peers, whom I felt grew up with an emphasis on individualism and speaking their minds. I learned to mold myself into a reserved and mannered Korean girl in the face of my older relatives and friends back in South Korea, where Confucian philosophy and hierarchy has shaped Korean society on a foundation of respectful and humble etiquette for hundreds of years.
I was always startled by the rapid pace at which my American peers gained independence and headed toward maturity. My friends could go to the mall alone, watch R-rated movies, stay up late at night and have cell phones all by the age of 10. The stark disparity between the way my parents raised me and the way my friends' parents were raising them was both alarming and confusing, and I could not help but compare and attempt to imitate them.
Despite these adjustments, the feeling of being "neither this nor that" as a "branded foreigner" was perpetual. In South Korea, I was the "American," and in America, I was still the "Asian girl" in class.
Being able to reconcile two different cultural identities and being able to simultaneously identify with two cultures rather than rejecting them inevitably takes time and experience: It is both an individual and a communal progression. However, what truly completed the cultural duality I identify with today was my entrance into the formal public education system, which signaled the gradual infiltration of American values and influences into my life.
The college community and student body at UCLA took me by a surprise, particularly in its efforts to foster a sense of cultural appreciation and engagement. With the presence of cultural dance groups, student organizations and large culture night productions, UCLA provides an outlet for all students to explore their own and others' cultures and to find comfort in a support system of individuals who encourage and uplift cultural journeys. This can be in the form of regaining touch with long-lost roots or learning more about American university culture.
As one example, Chinese American Culture Night is a large student-run production put on by the Association of Chinese Americans that is dedicated to the story of the "middle ground" between Chinese and American culture. This Chinese-American narrative works to bridge the gap between these two cultural identities and embrace the Chinese-American experience as an entity of its own.
"(In ACA) we strive to connect with one another, to understand and appreciate our own biculturalism, and to educate others on the heritage, history and experiences that come with the unique multicultural identity of Chinese-Americans," said Sydney Lim, second-year communication and political science student and sponsorship chair for ACA.
Other students choose to use expressive arts, such as dance, as their outlet to cultural understanding and reconciliation. Sruthi Reddy, a fourth-year biology student, cited her active involvement with UCLA Nashaa, a Bollywood dance team, as her path to finding a balance between her American identity and her Indian heritage.
Growing up as a first-generation Indian American, Sruthi said she often rejected the Indian part of her identity when she was younger. It wasn't until she took on cultural dancing that she learned to immerse herself in the culture and really embrace it, she said.
"Nashaa is a perfect reflection of me and the members of the team because we blend American pop songs with Bollywood songs and styles, and present our stories to the audience through plots and various themes in the dance," Reddy said.
Reddy's engagement with others who have shared similar experiences and struggles to her own helped alter her perception of culture in general.
"It is easier to overcome these battles when you are with people who are like you and understand what you have been through," Reddy said.
Saul Argueta, a fourth-year statistics student and internal social chair of Hermanos Unidos de UCLA, a nonprofit organization that focuses on the promotion, support and retention of Latino men in higher education, resonated with this position as someone who grew up with exposure to a mix of different cultures including Salvadoran, Mexican and American. Ethnically Salvadoran but having grown up in America in a predominantly Mexican community, Arugeta cultivated his personal perspective of culture from a young age.
"Rather than viewing the cultures I identify with as conflicting, I see the beauty in the blending of these cultures," Argueta said.
Argueta said the members of Hermanos Unidos de UCLA all come from different cultural backgrounds and countries. These shared experiences provide a common understanding of cultural coexistence that empowers and strengthens the group as a whole, he said.
For me, I have come to understand that my background is just as important as my present place in life; letting go of my roots is not a prerequisite to be a part of American society. Cultures have the ability to coincide, and even flourish in the presence of other cultures.
Growing up in the ambiguous "gray area" between two or more cultures can be a source of empowerment, not confusion. Culture is not fate nor is it a prewritten destiny; it simply offers templates. Every individual is, ultimately, the artist behind their own cultural narrative.