Austin Pink: Reliance on nontenured faculty harms teaching environment, education quality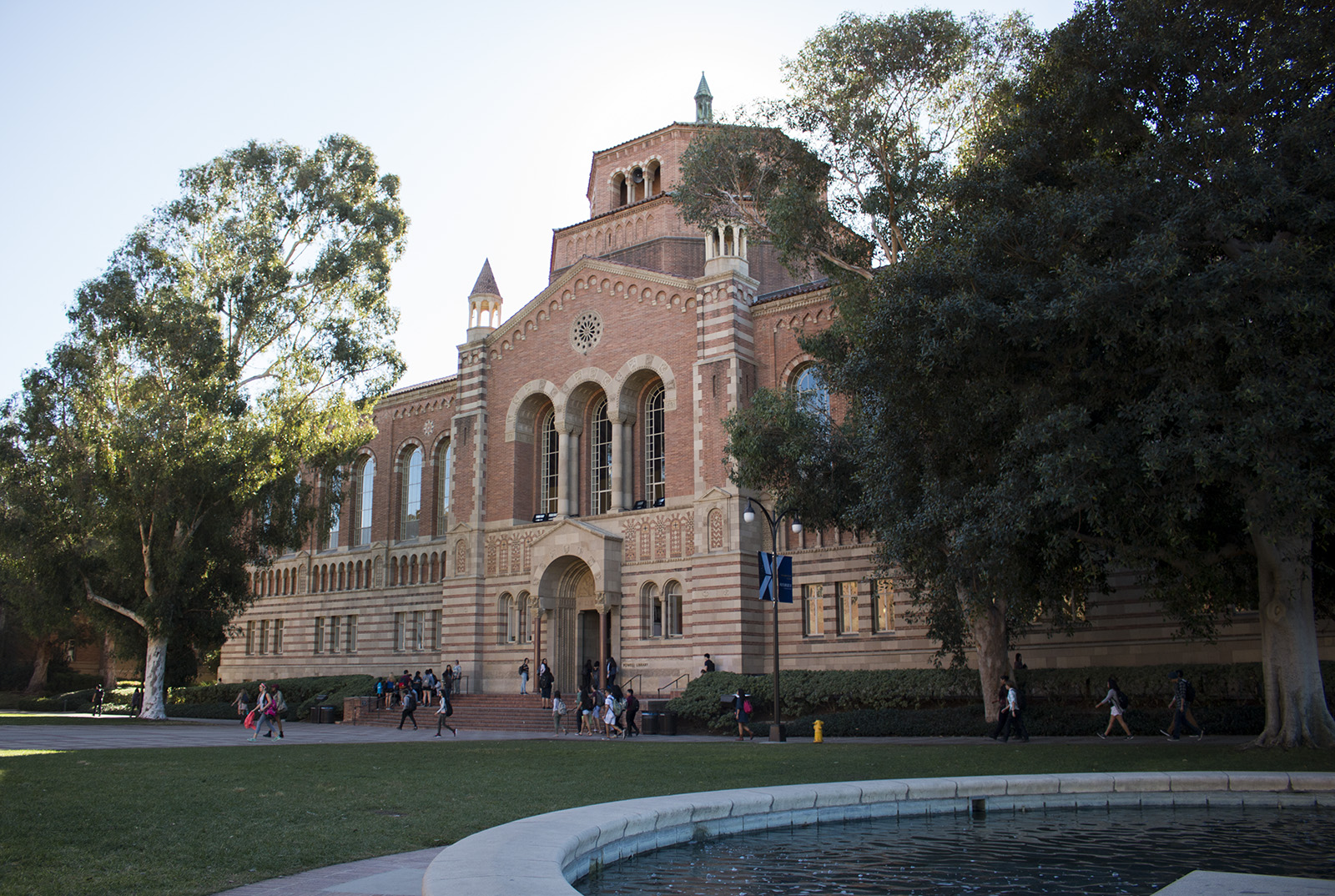 UCLA is increasingly relying on nontenured academic faculty as opposed to tenured faculty. While budget problems play a role in this, they don't completely explain the phenomenon. (Daily Bruin file photo)
For 14 Nobel laureates, three Pulitzer Prize winners and a Fields Medalist, UCLA is home. For 2,000 nontenured faculty, however, it's merely temporary housing.
The number of nontenure academic faculty at UCLA, including adjunct faculty, lecturers, clinical professors and in-residence faculty, has increased by 46 percent since 2009, according to UCLA Academic Planning and Budget. Meanwhile, the number of tenured ladder rank and equivalent faculty has decreased by almost 2 percent.
Historically, shrinking budgets have caused increasing reliance on nontenured faculty.
"Divestment in public higher education … has really hurt the instructional budget," said Mitchell Chang, a professor of UCLA Graduate School of Education and Information Studies. "Thus, the growth of a body of nontenure track faculty who are paid less well and (are) more disposable than tenure-track professors."
For recent years, however, budget restrictions don't tell the whole story.
Per-student funding in California's higher education institutions as a whole has risen 15 percent between 2010 and 2016, compared to a national average of 2 percent over the same period, according to the Public Policy Institute of California. The amount the University of California and students pay to fund higher education has increased in this period as well.
Though state funding isn't ideal, UCLA's budget has improved over the last decade, even as enrollment skyrocketed. Yet tenured professors have decreased, and UCLA is increasingly relying on temporary faculty, devaluing job security for faculty and teaching standards for students.
UCLA needs to stop exploiting adjunct faculty as a cheap alternative to full-time tenured faculty. The temporary nature of these professors' jobs hurts not only the university's educators, but also its quality of education.
Adjunct faculty are treated substantially worse than tenured faculty. In addition to lower wages, they often don't receive health or other employee benefits, may lack a designated office space and often work the same number of hours as tenure-track professors.
But tenured professors aren't exactly winning out either.
A study by the American Institutes of Research revealed public four-year colleges that rely heavily on nontenure-track professors spend 24 percent less on supporting full-time faculty members in general. For private universities, the spending gap is even higher at 37 percent.
This shift is all-around bad news for faculty. For students, the outlook isn't much better.
Adrianna Kezar, a professor at University of Southern California and a co-director of the Delphi Project, a research initiative focused on the trend of increasing contingent faculty, has examined the harm students face from increased reliance on temporary faculty. Her research has demonstrated that students who take more coursework with adjunct faculty are both less likely to graduate and less likely to transfer to a four-year college.
It makes sense: Adjunct faculty sometimes teach for a new university every year. With each university comes a different curriculum and administrative framework. This increased turnover can cause inconsistencies in quality of instruction.
One explanation as to why UCLA is hiring more adjuncts is because, well, it can.
"It is fiscally advantageous for universities to hire adjuncts … (given the) seemingly unlimited availability of part-time instructors," said Susan Boynton, the chair of Columbia University's music department in an article for Talking Points Memo. "With each passing year, it becomes clearer that cheap labor has become the hidden foundation of American higher education."
Universities have realized, it seems, that they don't need to offer tenure very often. Occasionally, administrations will use large compensation packages to attract big names, but most teaching faculty, especially lecturers, get scraps. It's an easy way to save money, and many professors simply aren't in a position to negotiate.
To UCLA's credit, it seems to treat adjunct faculty better than many universities. Some part-time professors at UCLA, for example, receive benefits. And, to be fair, some amount of adjunct faculty is likely beneficial.
"Tenured faculty teach less than nontenured faculty do, but they also have an obligation to do world-class research and serve the community," said Miguel Garcia Gairbay, dean of physical sciences at UCLA. "Considering the large enrollments and decreasing state support over the last few decades, UCLA could not maintain its place among the top higher educational institutions of the world without a solution that includes tenured and nontenured faculty."
It is understandable, even desirable, to hire adjunct faculty, who typically focus solely on teaching courses, to complement more research-focused professors. However, this doesn't justify the enormous rise in nontenured faculty.
The hiring of tenured faculty at UCLA should instead correlate with enrollment and budget increases, as it aids the development of long-term research and familiarity with curricula. Hiring fewer tenured faculty while enrollment and per-student expenditures increase is unacceptable.
Furthermore, all faculty should push for higher salaries, better benefits and greater job security for their adjunct peers. In a modern environment that has continued to atomize teachers and their profession, collective action is necessary.
These efforts will lead to a better work environment for faculty and a more productive learning environment for students, which, it's easy to forget, is why we're here in the first place.