Women's golf places fifth in SDSU March Mayhem tournament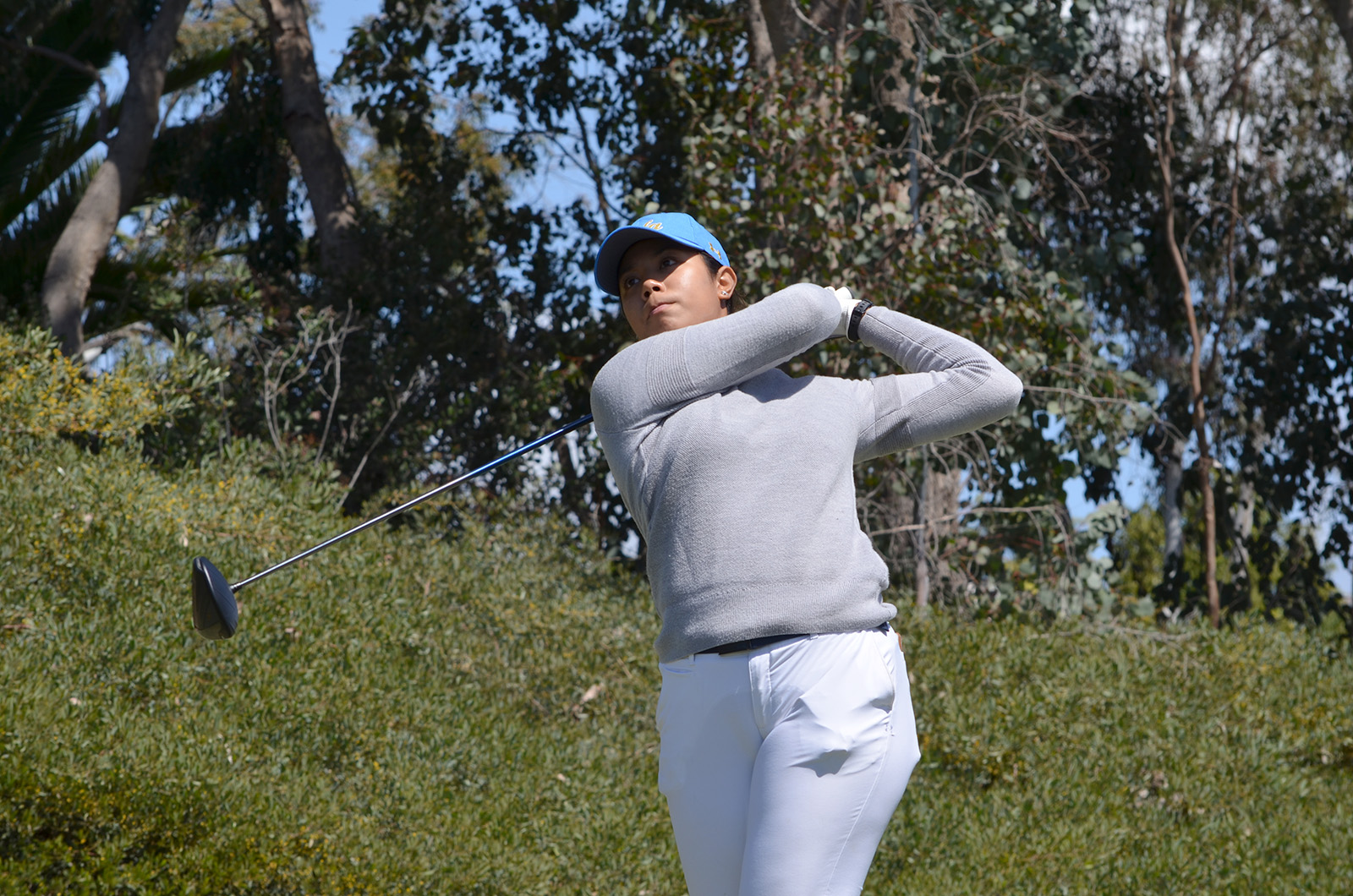 UCLA women's golf secured a fifth-place finish at the SDSU March Mayhem tournament this weekend. Without junior Lilia Vu, freshman Patty Tavatanakit stepped up and led the Bruins to a match-play win over Cal in round three.
(Courtesy of UCLA Athletics)
UCLA women's golf qualified for the championship bracket at the San Diego State March Mayhem tournament this week.
SDSU March Mayhem is a special event, consisting of a stroke-play qualifying round followed by rounds of match play. Match play does not count individual strokes for scoring, but is based solely on who wins the hole.
Junior Beth Wu said she liked the change in format.
"Match play is definitely a more fun type of format," said Wu. "We really needed this tournament because our championship is now stroke play and match play so it was kind of a preview of what the championship will be like."
Without junior Lilia Vu, the Bruins posted a fifth place finish – their lowest as a team this season. However, coach Carrie Forsyth didn't think that Vu's absence was a significant factor in their placing.
"Obviously (Vu) is one of the best players in the country," said Forsyth. "But I'm glad that we were able to get the other girls out and playing."
The top-ranked Bruins tied for third in stroke play, shooting 10-over par.
After making the cut, the Bruins fell to the Northwestern Wildcats by a score of 3-2. However, Wu and sophomore Clare Legaspi won their matches with scores of 3 and 1, and 2 and 1, respectively. Forsyth cited a lack of practice as the main problem for UCLA.
"We were pretty rusty and a little bit rough in that first round of stroke play," Forsyth said. "Coming out of finals week, we didn't really have any good practice."
UCLA then went on to beat Cal 4-1 in the third round, helping it advance to the final round of the consolation bracket. Freshman Patty Tavatanakit led the charge, winning by a score of 7 and 5.
"In those last two matches, I tried to just stay patient," said Tavatanakit. "I took it shot by shot and eventually I ended up winning by a lot."
Wu posted a winning score of 3 and 2, while sophomore Mariel Galdiano and senior Erin Choi also contributed to the win with a 2-and-1 victory.
"I felt like during the week, as we played on, everybody got a little sharper and a little stronger," said Forsyth. "A lot of good golf."
UCLA claimed the victory in the final round, winning a tiebreaker with SDSU. The Bruins finished with a wider margin of holes won, giving them a 9-8 edge.
Forsyth said the change in format is likely what led to teams posting better scores in the later rounds.
"I think there's a different mindset with match play, there's a different strategy to it," Forsyth said. "They tend to loosen up and be a little more aggressive and confident because they know that if they make those mistakes on one hole, it doesn't carry forward."
The Bruins will get more practice time in before their next tournament, which is scheduled for April 8 at the Silverado Showdown in Napa.
Weinstock joined the Bruin as a freshman in 2017 and contributed until 2018. He spent time on the men's golf and women's golf beats.
Weinstock joined the Bruin as a freshman in 2017 and contributed until 2018. He spent time on the men's golf and women's golf beats.