Study shows discrepancy between diversity in college faculty, students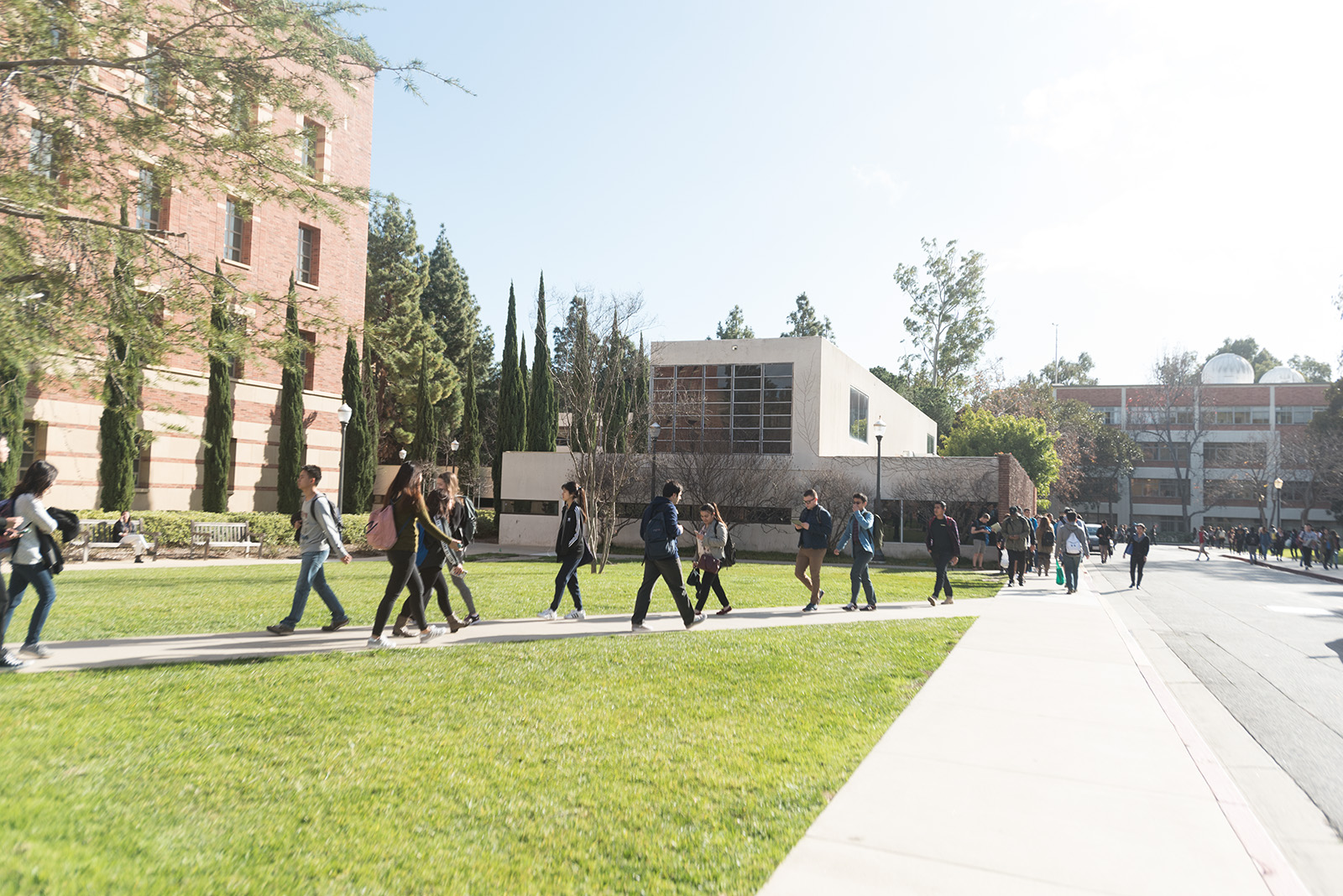 A nonprofit organization released a report last week showing more than 70 percent of faculty at California public colleges are white, and about 70 percent of UC students are nonwhite. (Daily Bruin file photo)
A report released last week found faculty at California public colleges were about a third less racially diverse than their students.
The Campaign for College Opportunity collected data on student enrollment in the University of California, California State University and California Community College systems and found more than two thirds of students enrolled in the 2016-2017 school year identified as nonwhite, while more than two thirds of faculty and leadership are white.
About 70 percent of UC students are nonwhite, while more than 70 percent of tenured faculty and people in leadership positions are white, according to the report.
Audrey Dow, senior vice president of Campaign for College Opportunity, said she thinks the results are disappointing because they show demographics of faculty at California's public schools do not reflect overall state demographics.
"The data for faculty diversity in California in 2017 still looks like what it was in the (1960s)," she said.
Dow added she believes the report is an urgent call for university leaders to rethink their faculty hiring process. She added she thinks more diverse faculty and administrators better understand their students' experiences.
"What this leadership does not understand is the needs … of the whole student body," she said. "Therefore, it's hard to make policies that serve it."
Dow said she thinks universities should put more effort into hiring faculty that reflect the diversity of their students.
"We need to stop doing lip service to diversity without taking action," she said. "The report is a call to action for commitment to diversity."
UC spokesperson Claire Doan said the University is working to increase faculty diversity through programs that provide mentorship support for minority graduate students. The President's Postdoctoral Fellowship awards graduate students who contribute to student diversity with hiring incentives, and the Center for Research, Excellence, and Diversity in Team Science provides mentorship for minority students to enhance their academic success, she said.
Doan added the University conducts faculty equity studies to measure the diversity of professors.
Dora Costa, chair of UCLA's economics department, said she thinks one way to improve faculty diversity is to enroll more diverse graduate students because many graduate students eventually become faculty.
Costa said she thinks increasing the racial and gender diversity of faculty may encourage minorities and women to enter certain academic fields. She added diversity in academia has improved since she first became a professor.
"When I walked into my first faculty meeting at (Massachusetts Institute of Technology) as an assistant professor, it suddenly dawned on me that I was the only woman there, but when I left as a full professor it was possible to transact business in the women's room," Costa said.
Stephanie Gilbert, a visiting lecturer at UCLA, said as an Australian aboriginal woman teaching in America, she thinks many who first meet her may not assume she is a professor.
"I would not expect to look into the face of my professors if I was still a student and see someone like me," she said. "It's enough of a challenge to get that in Australia, let alone here."
Gilbert added she thinks the university is responsible for creating an inclusive, safe and supportive environment for minority students while they are in college.