Architecture professor remembered for supportive spirit, lasting legacy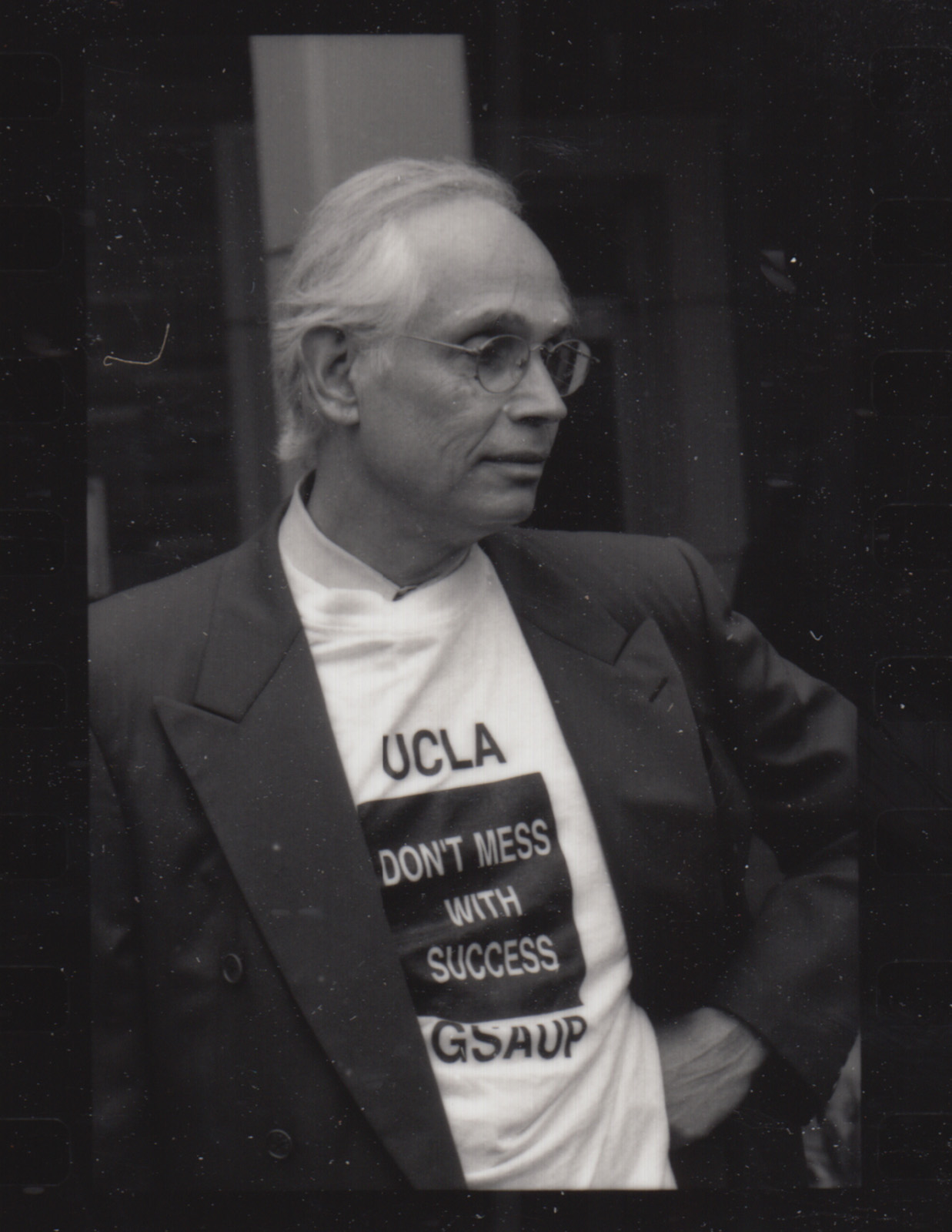 Richard Weinstein, an architect and former dean of the UCLA Graduate School of Architecture and Urban Planning, died on Feb. 24. Faculty remember him for his devotion to UCLA's architecture community. (Courtesy of UCLA School of Architecture and Urban Design)
Faculty remember Richard Weinstein for his devotion to UCLA's architecture community and strong support for his students.
Weinstein, an architect and former dean of the UCLA Graduate School of Architecture and Urban Planning, died Feb. 24. He was 85 years old.
Weinstein is survived by his wife of 34 years, Edina Weinstein, two sons, Alexander and Nikolas, and two granddaughters.
Weinstein began his career in New York City before coming to UCLA in 1985. He served as the dean of the architecture and urban planning school from 1985 to 1994, and then as a professor of architecture and urban design until 2008.
Sylvia Lavin, former chair of the department of architecture and urban design at UCLA, said by believing in her talent, Weinstein laid the foundation for her success at UCLA and her career in architecture.
"(Weinstein) recruited me to UCLA at a time when it was extremely unusual and unprecedented for someone like me to be a chair," she said. "I was a woman, I was young and I wasn't a trained professional architect. No one would have tolerated that trifecta of anomalies without (Weinstein) having prepared the way."
Lavin added Weinstein helped make UCLA's architecture program both creative and professional, unlike other programs that primarily focused on the artistic aspect of architecture.
Weinstein brought the architecture community together and fostered talented individuals at the school by holding events that showcased students' works and hosting dinner parties for faculty, Lavin said.
"He was a playmaker," she said. "He might not be scoring the winning touchdown himself, but he's really interested in setting people up to do so."
Hitoshi Abe, a professor and former chair of the department of architecture and urban design at the School of the Arts and Architecture, had Weinstein as an advisor when he first started teaching at UCLA in 1992. He said Weinstein helped him navigate his new position by connecting him with Los Angeles' architecture community.
"I was new to America and academia, so he really was a mentor to me," he said.
Abe said he remembers Weinstein for his ability to establish meaningful relationships and connect with people.
"He was funny, cynical, thoughtful," he said. "He was respected by so many, both well-established and young architects, because of his ability to connect creators to the public and support their work to be connected to the world."
Greg Lynn, a professor at the school of architecture and urban design, said he thinks Weinstein's deep passion for architecture seeped into his persona.
"Architecture at its core is about doing something civic and positive and improving the quality of somebody's life, and (Weinsten) personified that," he said. "He was very positive but very uncompromising and held a high standard."
Lynn said he bonded with Weinstein over their shared background as New Yorkers and would often have two-hour weekly lunches with martinis. He added he thinks Weinstein was a well-read and elegant man who had a love for Shakespeare.
"I remember him bursting into my office yelling lines from Shakespeare plays," he said.
Lynn said that despite his accomplishments, Weinstein always remained humble.
"Richard was a real power broker around town, but you would never know it. It was all behind the scenes," Lynn said. "He didn't make a big deal about it, but he actually had a large effect on the city and how it developed."