Village advocacy organization votes to support Westwood Forward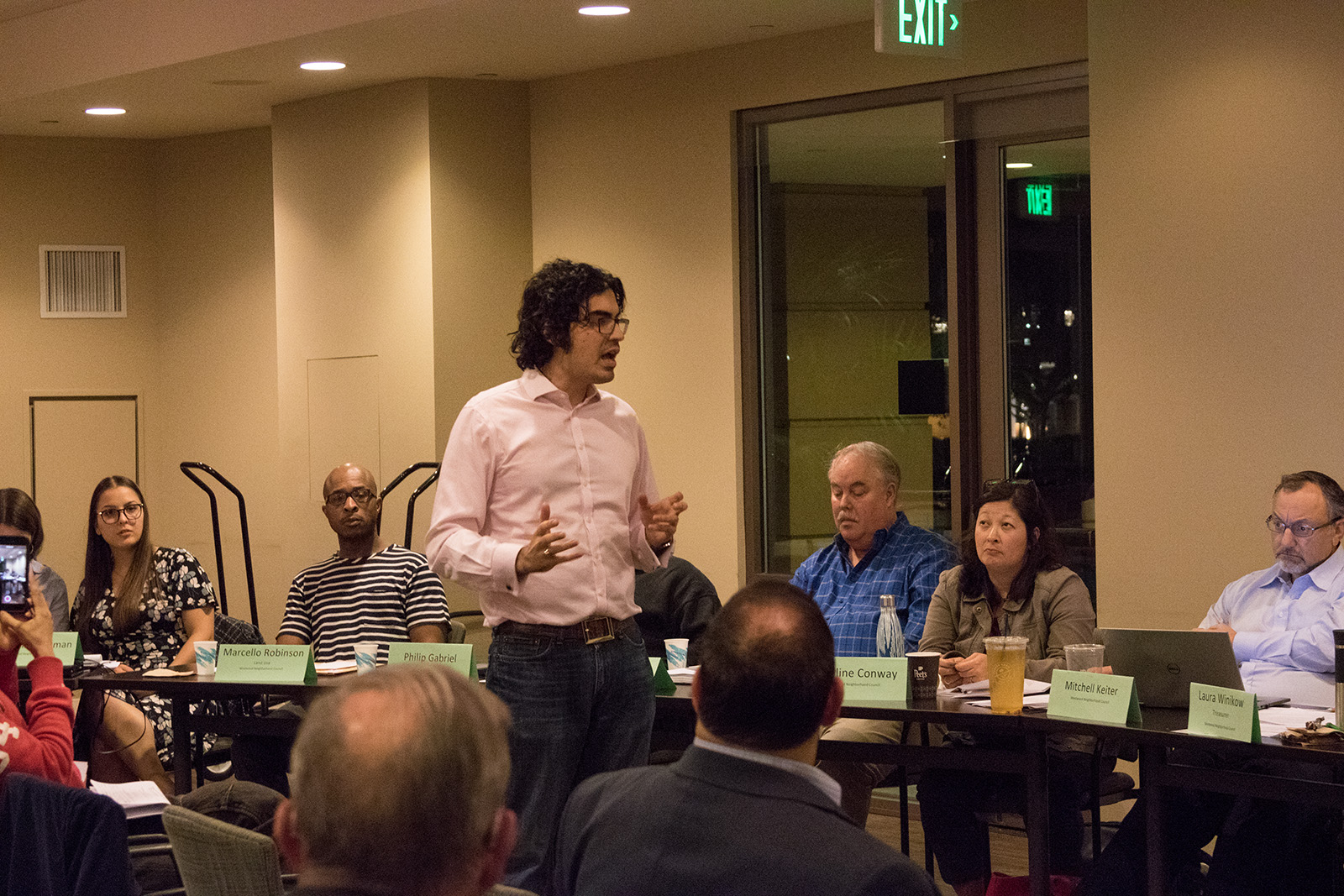 Michael Skiles, Graduate Students Association president, said the student-led Westwood Forward coalition wants to create a new neighborhood council to better represent their interests. The Westwood Village Improvement Association voted 6 to 4 on Thursday in support of the coalition's proposal. (Jacob Preal/Daily Bruin senior staff)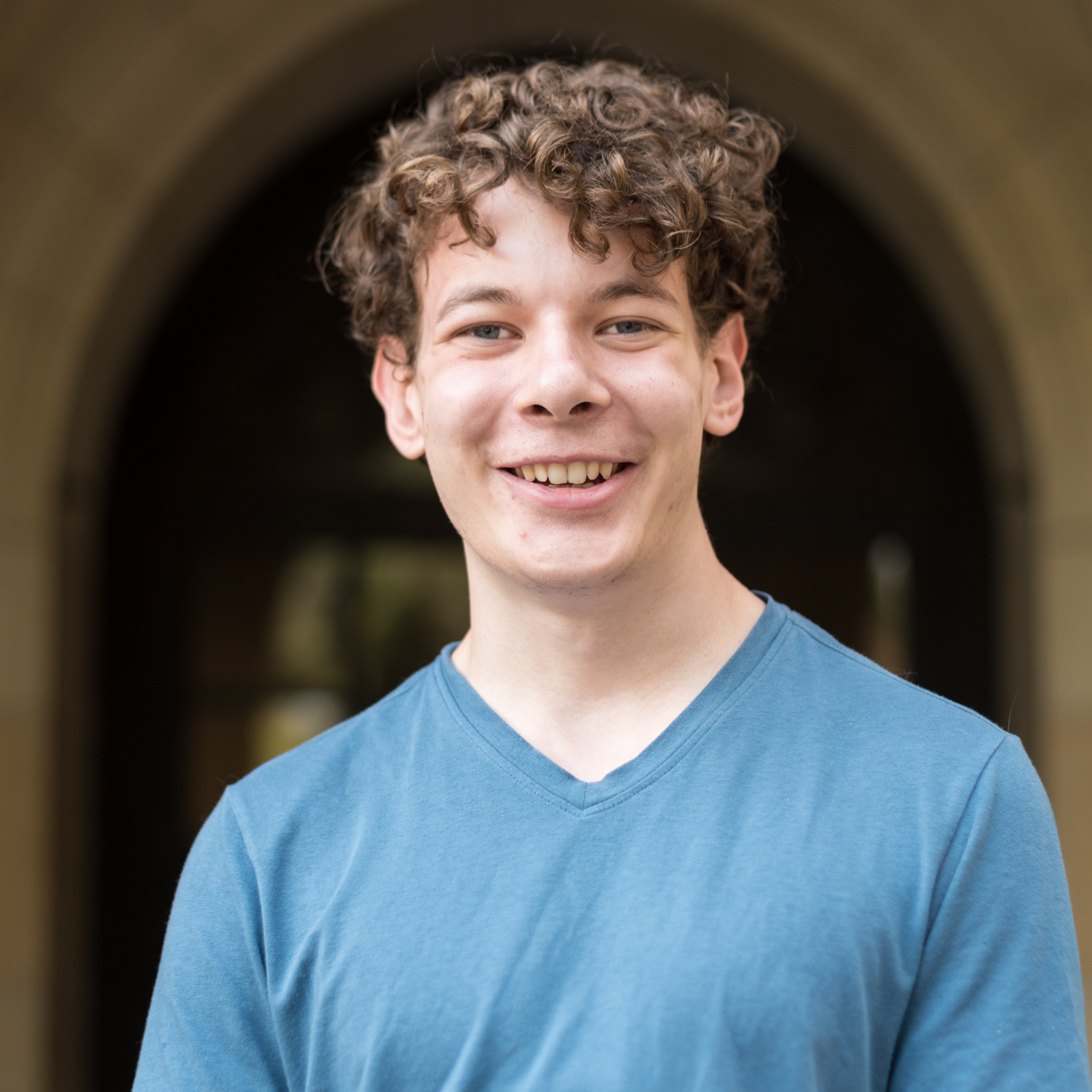 Correction: The original version of this article misquoted Jim Brooks.
The Westwood Village Improvement Association voted to support Westwood Forward at a meeting Thursday.
Westwood Forward, a coalition of business owners, students, renters and homeowners, is advocating to separate UCLA, Westwood Village and North Village from the current Westwood Neighborhood Council. The association, a nonprofit organization tasked with improving the state of Westwood Village, voted 6 to 4 in support of the proposed council.
The coalition submitted an application to subdivide the current council in December. In February, the WWNC requested the Department of Neighborhood Empowerment, which oversees neighborhood councils in Los Angeles, stay with the coalition's application until it conducted more outreach.
Jim Brooks, chair of the WVIA and president of Topa Management Company, said he thinks students should not form a third council in Westwood, but added they should be encouraged more to work within the WWNC.
"The current status quo doesn't work," he said.
Graduate Students Association President Michael Skiles, one of the organizers of the coalition, said he thinks the WWNC does not represent students' interests because it is not supportive of nightlife, parking, affordable housing and new businesses.
He added he thinks the current council is undemocratic because its bylaws do not allow online voting, unlike a majority of neighborhood councils in Los Angeles, and because it voted to extend board members' terms last year.
The council voted in May to extend its members terms to 2019 instead of holding an election in 2018 as previously planned. Council President Lisa Chapman said at the time the money that would be spent on the election would be better used for neighborhood purpose grants, which benefit the community or serve a public purpose.
Chapman said she thinks the council is more experienced than Westwood Forward and is better able to serve the community. She added students could run for seats on its board but often choose not to.
Chapman added no businesses have raised issues to the council about restrictions it has placed on nightlife.
Andrew Thomas, executive director of the WVIA, said the council voted on multiple occasions against allowing nightlife activities, such as live music, pool tables and happy hours, in the village.
The council amended its alcohol conditions in January to make it easier for vendors to apply for alcohol and entertainment permits, and also recommended business offer voluntary designated driver promotions for customers.
John Heidt, a board member of the association and president of Heidt Torres Co., a real estate company, said he thinks Westwood Forward and the current council should compromise and increase student representation on the council.
However, Skiles said he thinks a compromise is no longer possible because Westwood Forward needs to form an elected body to properly represent members of the coalition and the deadline to hold an election for seats on the council has already passed.
Joshua Trifunovich, owner of Rocco's Tavern, a bar in Westwood, said he thinks the council has failed him and his family because it has made it difficult for him to run his business. He said the council forced him to change the retractable window in his bar because of potential noise complaints, costing him more than $100,000.
"I came to Westwood to open a business. I had saved money for my 37 years of life and I was treated like an outsider," Trifunovich said. "I am not going to stand by this neighborhood council because they didn't stand by me."
Westwood Forward completed the petitioning process necessary to start the subdividing process and expects to hold a vote approving the division May 22.
Gray is the 2019-2020 News editor of the Daily Bruin. He was previously an assistant News editor and a reporter for the city and crime beat. He is also a third-year political science student at UCLA.
Gray is the 2019-2020 News editor of the Daily Bruin. He was previously an assistant News editor and a reporter for the city and crime beat. He is also a third-year political science student at UCLA.