UCLA peer counseling program now accepts students without CAPS referral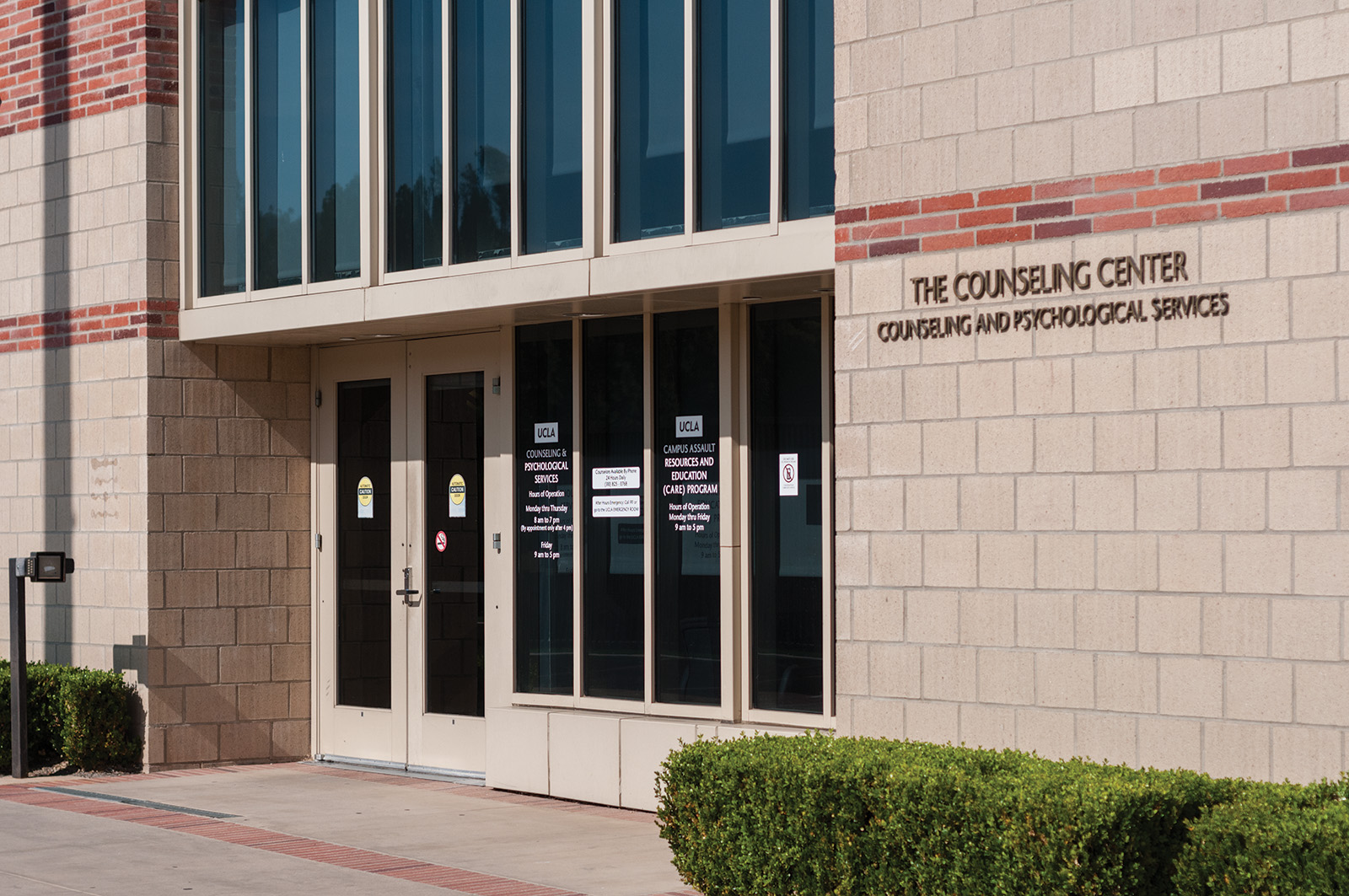 The UCLA Peer Counseling Program, which began in spring 2017, provides counseling to individuals who do not necessarily need clinical treatment but would still benefit from receiving assistance from their peers. (Daily Bruin file photo)
Students no longer need a referral from a Counseling and Psychological Services counselor to meet with peer counselors.
The UCLA Peer Counseling Program, which began in spring 2017, provides counseling to individuals who do not necessarily need clinical treatment but would still benefit from receiving assistance from their peers. Although it initially only accepted students referred by CAPS, the program started conducting its own screening process Feb. 23, said Michael Leuchter, a doctoral candidate in medicine and a peer counselor. He added the program will still accept students who are referred from CAPS, as well as from resident advisors and student affairs groups.
"Initially, we only took referrals through CAPS for the screening process," he said. "But due to logistics and being able to get people to our program more quickly, we decided that we would take that ability on ourselves."
Emily Cornell, a graduate student in public health and a peer counselor in the program, said the group made the change because CAPS did not refer many students to the program.
Alexis Sexton, the administrative director of the Neuromodulation Division at the Semel Institute for Neuroscience, said the program was designed for students who may feel embarrassed or unsure about traditional counseling.
"That's the group that we really want to tap into," Sexton said. "(Going to CAPS) might be too hard for them, but they might be able to reach out to a peer and say, this is less intimidating, or this is less culturally stigmatizing."
Andrew Leuchter, the director of the Neuromodulation Division at the Semel Institute and the founder of the program, said peer counselors aim to be empathetic and nonjudgmental listeners.
"There are a lot of people on this campus that want somebody to talk with," he said. "If you want a sympathetic ear, you shouldn't have to be clinically diagnosed."
Andrew Leuchter said he thinks students should feel comfortable going to UCLA Peer Counseling with any struggle they may be facing. He said students come to the program to talk about a variety of issues, including homesickness, relationships, academic stress and disputes with roommates.
"The kinds of problems that people are bringing in are all over the map," he said.
Cornell said although peer counselors are not clinically licensed, they receive extensive training from psychiatrists, psychologists and other clinical faculty members.
"(Peer counselors) have really intense supervision from our faculty," she said. "There is nothing we can't handle with the staff that we have available to us."
Peer counseling is ultimately a program that gives students emotional support but does not provide medical treatment, Cornell added.
"We're not trying to change the way your brain works," she said. "It's listening to the other person and working on exploring their thoughts with them."