Diversity Peer Leader interns facilitate social justice dialogues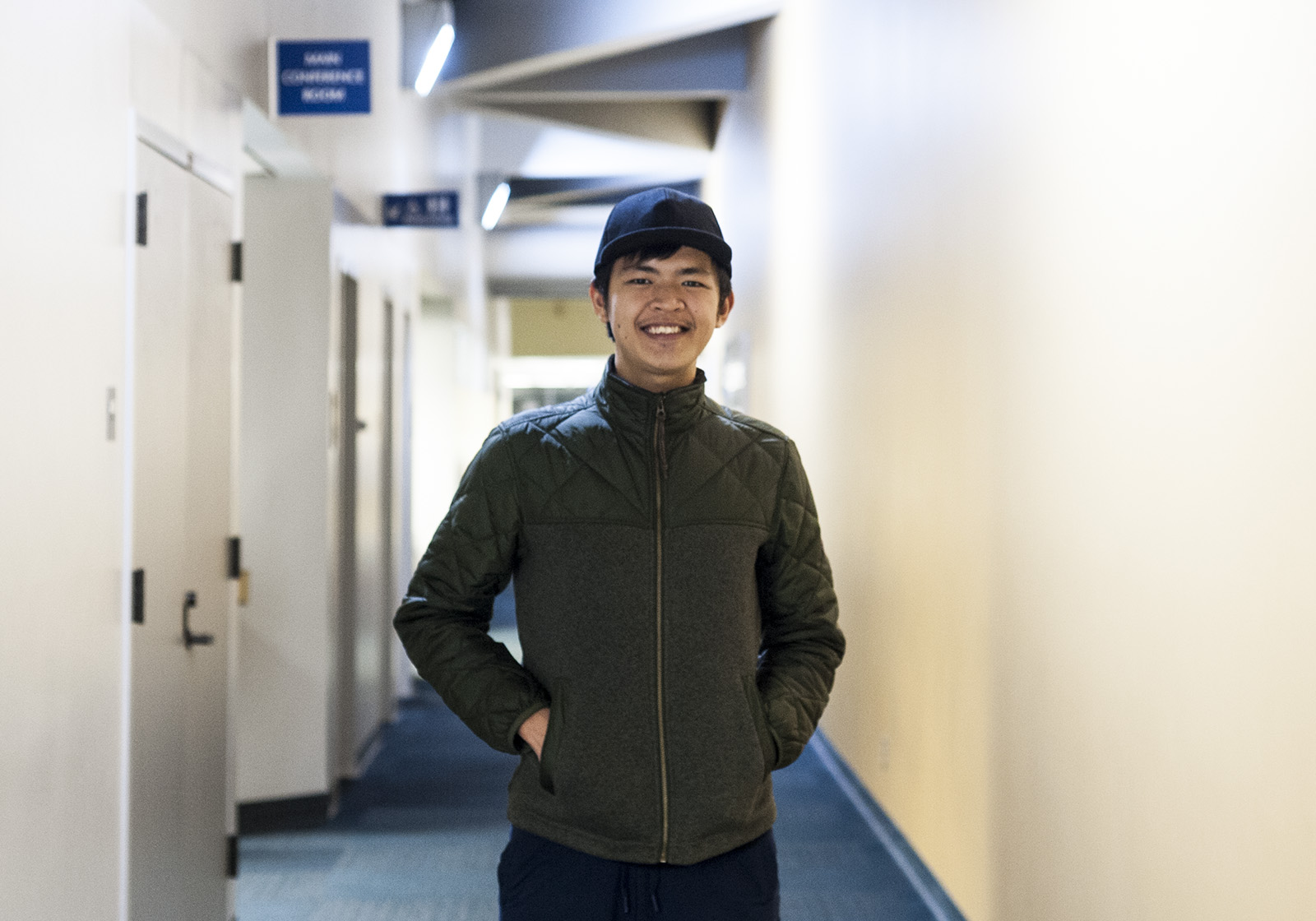 UCLA Intergroup Relations Program's Diversity Peer Leaders aims to inform students about campus issues like diversity, toxic masculinity and gun violence through art workshops and student-led discussions. (Paulina Lei/Daily Bruin senior staff)
A UCLA internship program aims to address social justice issues on campus through student-led discussions and art workshops.
The UCLA Intergroup Relations Program's Diversity Peer Leader internship program recruits students to organize and facilitate events that address campus issues like diversity, toxic masculinity and gun violence. The program is hosting the "SolidARiTy: Plural Identities" event March 7 for students to create art about their intersecting identities, such as class and race, said IGR program director Anna Yeakley.
The event will provide a space for students to create art relating to their experiences and share it with others, Yeakley said. The peer leaders created the "SolidARiTy" series to use art and dialogue as a form of nonverbal expression. They held the first event of the series in January.
Yeakley said the peer leaders use events like "SolidARiTy" to inform students about different identities on campus.
The internship program, which IGR created in 2014, selects 20 students from different backgrounds and interests every year to represent diverse perspectives on campus, she said. Interns receive training in intergroup dialogue facilitation, leadership skills and conflict resolution.
"Some students are more interested in talking about gender issues, and others about immigration status and being undocumented," she said.
DPLs work in teams to target different social justice issues, said Estephany Gomez-Bautista, a DPL and second-year political science student. She added her team has worked on a series of dialogues to talk about issues first-generation students face related to race, mental health, low income and citizenship.
"(At our events) we take into consideration that people might not know about the issues, so we provide context and definitions so we are all on the same page," Gomez-Bautista said. "People are there to contribute and learn."
About three times per quarter, two peers help co-facilitate a dinner dialogue that about 30 students and faculty attend to discuss topics like free speech and public safety on campus over dinner.
Isabel Leamon, a DPL and fourth-year psychology and anthropology student, said she thinks the group's student-led discussion model is effective because students can share and relate to one another's experiences.
"It's definitely a different dynamic as opposed to something put on by administration," Leamon said. "It's a feeling of being part of a shared UCLA community."
Leamon and her team of interns facilitate a weekly dialogue on mental health in queer communities. She added they are planning a social justice healing retreat during spring quarter to help individuals interested in social justice issues relax and connect with each other.
DPLs said they hope more students participate in their workshops and events.
Gomez-Bautista said she would like more students from different backgrounds, including students who may not generally be interested in social justice issues, to attend their events to bring different perspectives to the dialogues.
"I think the dialogue itself would be a lot better and people would leave with more to consider if students with different opinions attended," she said.
Gomez-Bautista added she hopes future events can give students a platform to voice their concerns about student needs, such as support for first-generation students.
"I know there are already efforts from other groups to make a list of demands, but it is easier to discuss in a dialogue setting than requesting from an office," she said.