Bruin Dine program suspended after health code violation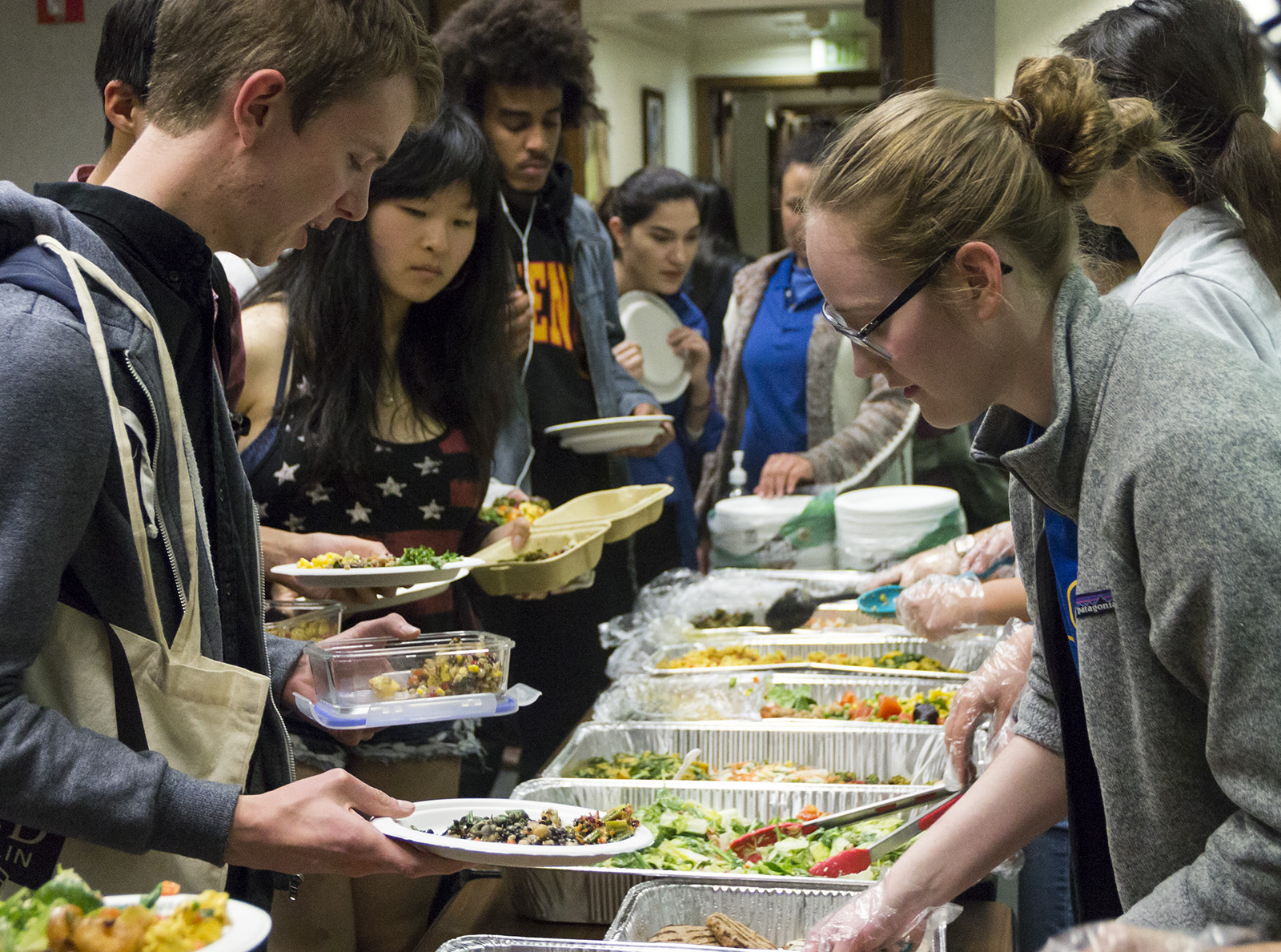 Bruin Dine, an initiative that aims to serve food-insecure students and reduce food waste on campus, suspended the program after holding its first event Feb. 15. (Emma Skinner/Daily Bruin)
Organizers have indefinitely postponed a program that would serve free leftover dining hall food to students in order to comply with food safety regulations.
Bruin Dine, an initiative that aims to serve food-insecure students and reduce food waste on campus, suspended the program after holding its first event Feb. 15. UCLA Environment, Health and Safety suspended future events because it was concerned the program was not following health codes under the California Good Samaritan Food Donation Act.
California regulations state food can only be donated when it has not been served already, said Kenton Sakurai, a fourth-year human biology and society student and the co-president of Bruin Shelter, a nonprofit providing temporary housing for homeless students.
"We found out that 'served food' includes items from salad bars and buffet lines, but that's the majority of the food Bruin Dine normally takes," Sakurai said.
Since its suspension, the program has been working with UCLA Dining Services and UCLA Environment, Health and Safety to ensure it is following health codes. Based on university regulations, UCLA Dining Services is only able to donate prepackaged products that have not been consumed at dining halls, according to an email statement from Dining Services.
"These amounts will vary day to day based on production and consumption," the statement said. "Dining will continue to donate as much food as safely possible."
Bruin Dine is currently distributing the pre-packaged food from Bruin Cafe and The Study at Hedrick to 580 Cafe, a nonprofit hosted by St. Alban's Episcopal Church near UCLA for students in need, Sakurai said.
He added Bruin Dine is continuing to review state and university policies to try to restart the program.
"We are still looking into other legislation and exploring every avenue," he said.