Hyperledger's Hackfest for developers and blockchain technology at UCLA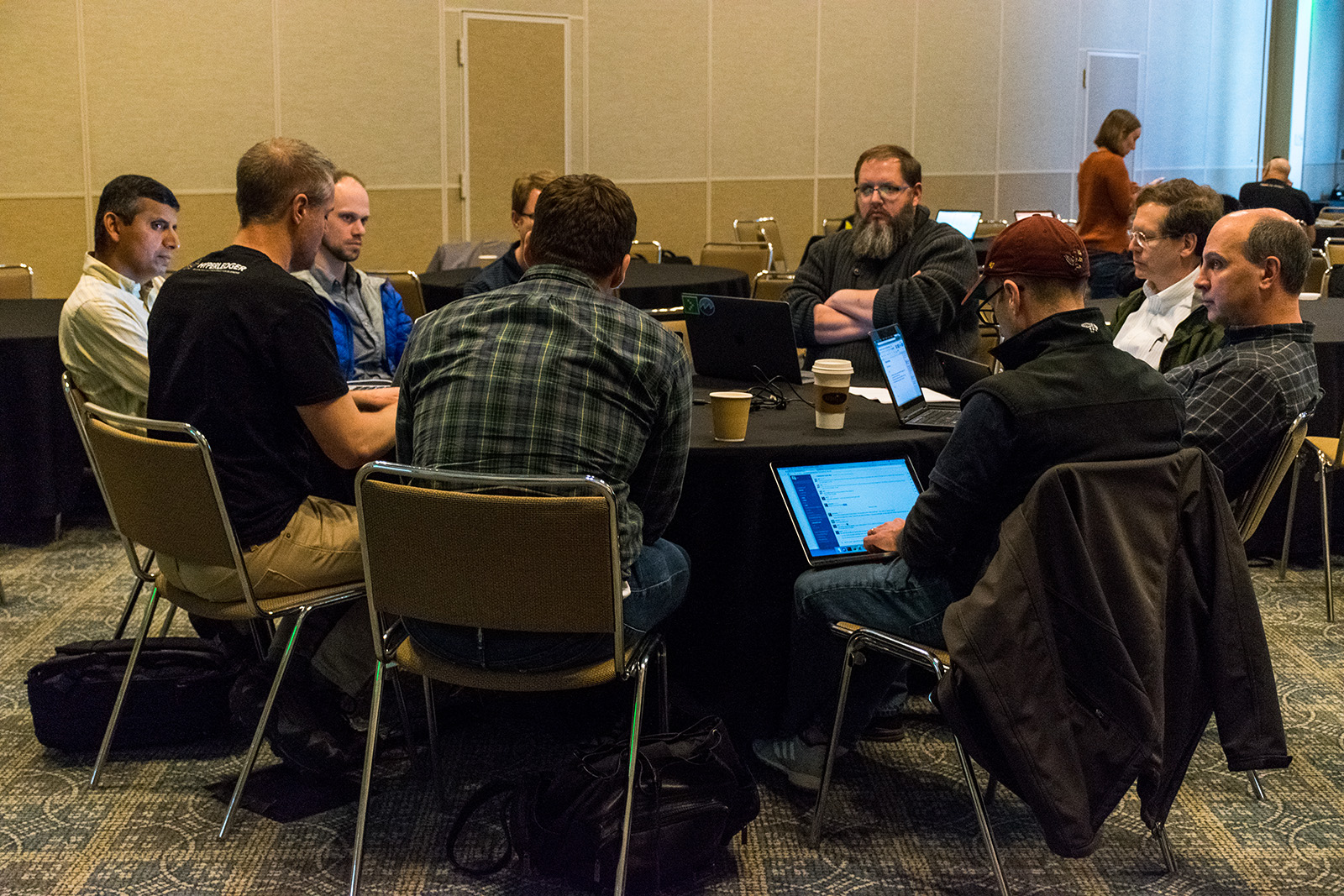 More than 100 people from various technology companies attended Hackfest, a three-day event for developers to collaborate and share ideas about software development, at Covel Commons. (Farida Saleh/Daily Bruin)
Developers discussed new ways to apply blockchain technology at an event this week.
Hyperledger, a group that provides educational and networking support of software developers, hosted Hackfest, a space for developers to collaborate and share ideas about software development, at Covel Grand Horizon from Tuesday through Thursday. The group teaches about the applications of blockchain technology, which is used to create a digital ledger that keeps records of transactions which other individuals check and verify.
Hyperledger's ​Hackfest is a regular ​gathering ​for ​developers ​working ​on ​blockchain ​technologies ​and ​software ​development in different countries, including Portugal, the U.S. and the UAE. More than 100 people from various technology companies attended the event at UCLA.
Tracy Kuhrt, a Hyperledger community architect, said the group provides developers a space to network and work on projects together. It also provides online courses and an introductory session on the basics of blockchain technology.
"It's a lot of education," Kuhrt said. "(It is) more about getting people in the same space to have the conversation about how we (can) make these projects better."
Chris Ferris, chair of the Hyperledger Technical Steering Committee which directs the group's projects, said Hyperledger promotes the open source development of blockchain technology that can be used in enterprises. He added he thinks blockchain can be applied to many industries, including healthcare, food safety and airline maintenance.
Airline companies, for instance, could use blockchain technology to keep records of maintenance checks that cannot be manipulated or altered, which airline investigators could then use to identify the cause of an accident, he said. Officials could verify whether airlines completed maintenance work on time and did not forge documents.
Several developers who attended Hackfest said they plan to use blockchain technology on their own projects .
Ryan Rostine, a set dresser from Santa Clarita, California, said he would like to use blockchain technology to keep track of inventory and help prevent props from being stolen or misplaced on sets.
Swetha Repakula, a UC Berkeley alumna and a software engineer at IBM, has traveled abroad for Hyperledger events and said she plans to continue to attend the the group's events because they help her network with other developers.