Scott Bays: UCLA Extension's costly failures demand greater university oversight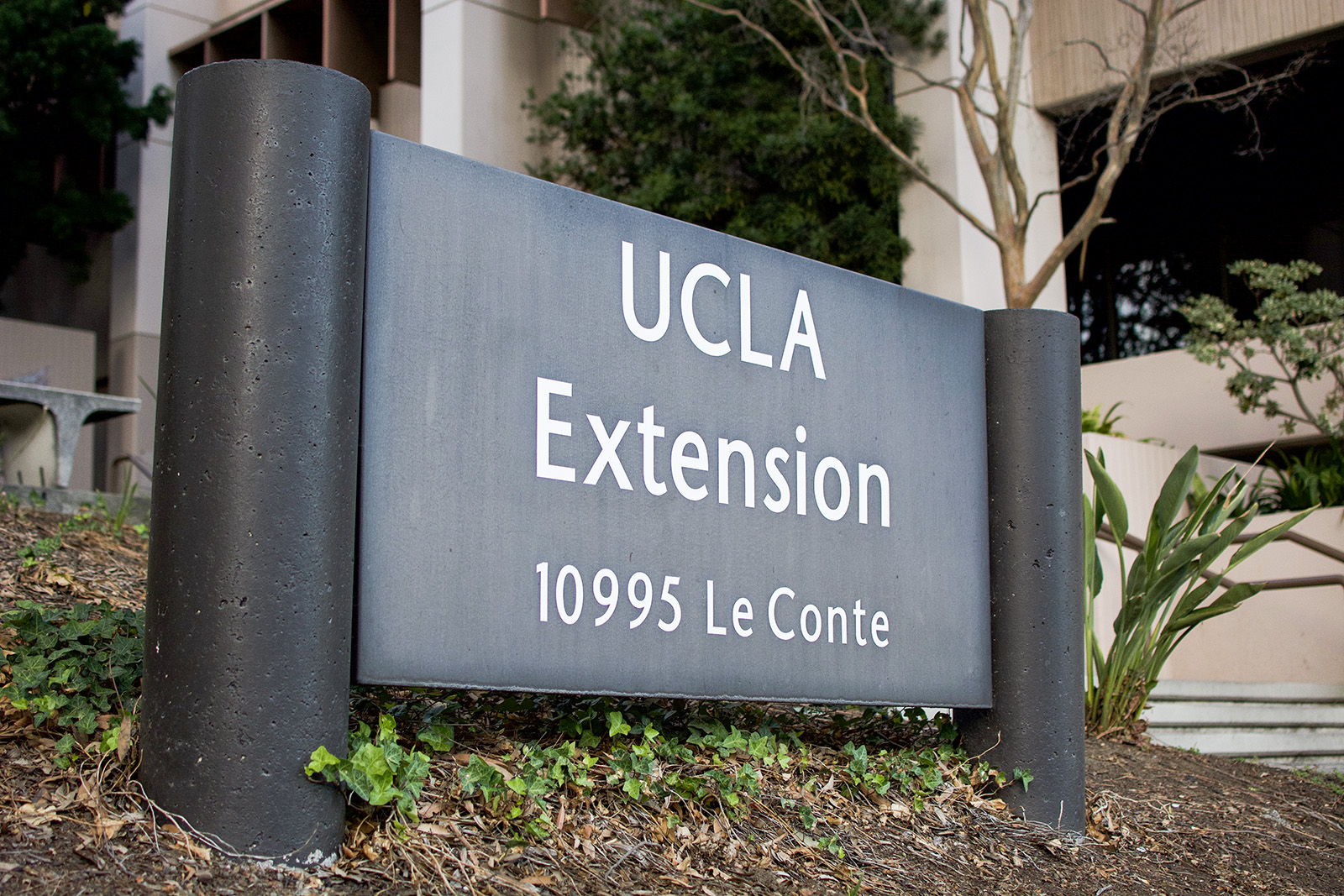 UCLA Extension plans to lay off a quarter of its workforce following lower than expected revenues. Such a step, however, should be a last resort. Instead UCLA should step in and remove any wasteful spending from Extension's budget.
(MacKenzie Coffman/Daily Bruin)
What do iPads affixed to Segways, declining revenue and a boss that seemingly takes after "The Office's" Michael Scott have in common? Apparently, it's UCLA Extension.
Several Extension employees spoke anonymously with the Daily Bruin last month, detailing extensive mismanagement in the university's prestigious extension program, which offers certificates and transferable undergraduate degree credits to students. Some of employees' anecdotes come off as comical: Extension employees allegedly had to meet multiple times with dean Wayne Smutz to convince him not to use school funds to purchase a Segway with an iPad strapped to it. Another employee said Smutz told Extension employees UCLA would give the school $20 million to relocate its building, when really it was only going to give it $10 million – a costly blunder, no pun intended.
But the school's alleged incompetence is nothing to laugh about. UCLA Extension plans to lay off a quarter of its workforce on May 1 because the school's 2017-2018 revenue will be about $10 million less than originally projected. Since UCLA Extension is a nonprofit, self-supporting unit of UCLA, it relies mostly on fees paid by students for its courses, certificates and other programs. Without enough of that money, the school is forced to make budget cuts to keep running.
This comes at a time when UCLA is giving the school $10 million to relocate its Le Conte Avenue office so it can tear it down and build student housing in its place, according to Extension spokesperson Ted Kissell.
As Extension employees nervously await their fate, it should embarrass UCLA's administration that a school that shares the name of a top public university has to lay off about a quarter of its employees possibly because of administrative mismanagement. UCLA should attach stipulations to its $10 million write-off to Extension. The university should demand a budget audit before layoffs occur to guarantee students' money is being well-spent and ensure there is no other way to reduce expenditures in order to save employees' jobs.
Extension employees indicated that one area of waste in the budget may be the Destiny One enrollment system. The school purchased a system called Destiny One for the 2017-2018 school year to streamline the course enrollment process. The system, however, has contributed to the school's declining enrollment, several employees said. Destiny was unable to honor early registration discounts for students, forcing them to call and wait up to 90 minutes to receive their discount for early registration.
Student enrollment was not high enough to meet Extension's revenue projections for the 2017-2018 school year, Kissell said. He added Destiny's implementation came with difficulties, but did not specify what those challenges were.
"It is an effective student information management system that fits the needs of Extension staff and students," Kissell said. "Many continuing education operations use the system, including other (University of California campuses)."
Extension followed UCLA purchasing policies when it bought Destiny, so there is no concern that any procedures were violated. But, for all we know, Extension has not conducted a transparent investigation of the system's faults. And that's concerning, given the enrollment system clearly had a role to play in Extension not being able to make ends meet. If Extension can't even meet projected enrollment – literally the school's primary means of staying afloat – the university needs to demand answers before it hands the school a $10 million check.
Furthermore, Kissell did not indicate that Extension would introduce any reforms to remedy its other managerial woes. This is problematic, as employees said the dean had a penchant for managing money recklessly – the Segway anecdote was apparently just one example. UCLA needs to step in to oversee Extension and purge any wasteful spending from its budget, ensuring that its $10 million investment will not be going to waste. Laying off employees, especially a quarter of them, should be a last resort.
Some may argue that Extension is an independent entity and that it would be inappropriate for the UCLA administration to attach strings to a $10 million check meant to pay for the school's relocation. However, because the school benefits from the prestigious UCLA name, it is well within the university's right to make feasible demands to guard against wasteful spending and the tarnishing of UCLA's reputation.
UCLA needs to ensure there are safeguards in place to prevent Extension from engaging in wasteful spending in the future. After all, callously firing a quarter of the school's employees shouldn't be an option – especially when the ones being fired aren't necessarily the ones responsible for the school's failings.