Nonprofit organization grants student entrepreneurs startup funding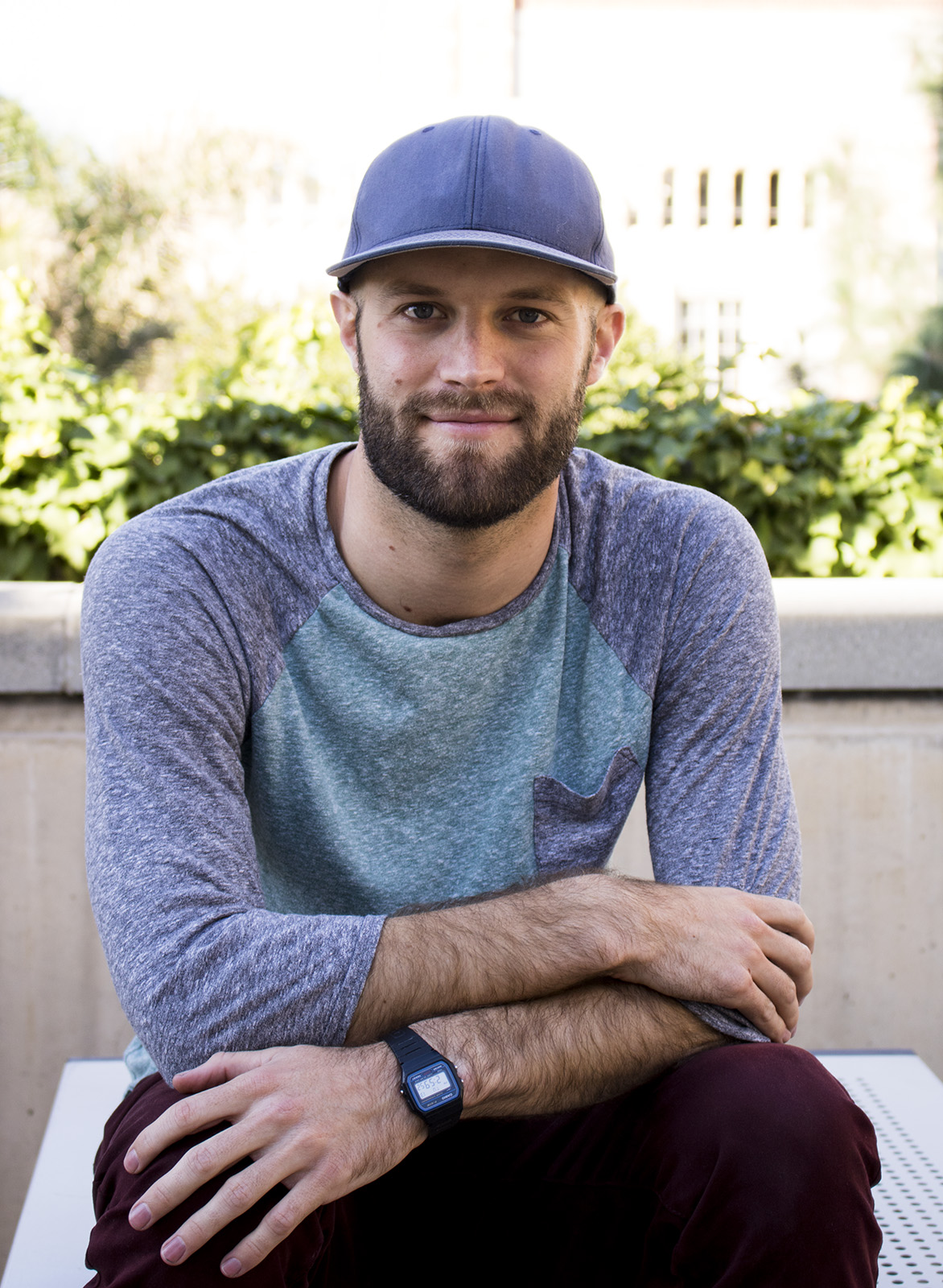 Aza Steel founded Free Money for Founders, a nonprofit organization that aims to provide enterprising student startups with cash and mentorship. (Pablo Muñoz/Daily Bruin senior staff)
Aza Steel began his entrepreneurial career as a child in Santa Cruz, selling what he called "moon dust" in old film canisters to his neighbors.
Even at UCLA, Steel, who graduated in 2013, said he was more focused on solving problems around him than supporting his GPA. Steel worked on a service that allowed students to text the name of a dining hall to a phone number and receive the day's menu and, following graduation, went on to co-found GoGuardian, an education software company that manages Chromebooks for schools and education districts.
"I was spending a lot more time starting businesses than going to class," Steel said.
In January, Steel founded Free Money for Founders, a nonprofit organization that aims to provide enterprising student startups with cash and mentorship. The group is funded through donations from Steel and other contributors and relies heavily on Steel's personal connections in various industries.
Free Money for Founders provides cash and mentorship to student startups without taking an ownership stake, unlike other venture capital groups. He said the organization's goal is to help student entrepreneurs learn to run a business rather than profit off their businesses.
"From a perspective of trying to make money, these are horrible investments because we don't take any equity," Steel said.
The group, which held a pitch competition trial last year within entrepreneurship fraternity Sigma Eta Pi, has since held two events designed to encourage student entrepreneurs to apply for assistance.
The events centered around pitches by individual startups, after which a panel of mentors provided each startup guidance helpful to the specific businesses.
"I described this wacky vision of trying to unblock (undergraduate) entrepreneurs with no strings attached," Steel said. "We did a test event internally and got a bunch of feedback."
Jill Tiutan, a second-year cognitive science student, became involved in Free Money for Founders after hearing the group's pitch at the Sigma Eta Pi meeting. She said the group first sounded too good to be true because most startup accelerators do not provide groups with funding without terms and conditions.
Tiutan said she wishes she had the type of exposure to Free Money's funding when she worked on her own project developing an experimental jobs platform last year.
Alvin Vuong, who graduated in the fall and co-founded the gaming startup Escality, LLC, said the group helped pair him with mentors who have worked at Snapchat and Discovery Communications Inc.
Vuong said the mentorship his group received while working with Free Money for Founders offered more relevant and tailored advice, in contrast with the broad mentor base provided through Startup UCLA.
"Free Money for Founders is this quick way … to get access to relevant mentorship," Vuong said.
Pradyuman Mittal, a second-year computer science and engineering student, said his startup, NxtPitch, was part of the inaugural startup competition and received a needed cash infusion to boost marketing efforts.
"They're more like a philanthropist than a venture capital (group)," Mittal said.
Tiutan said her involvement in Free Money for Founders has given her experience in how to shape an organization from the ground up.
"The value I see in Free Money is that it runs like a startup," Tiutan said. "That being said, there are a lot of growing pains in terms of taking an idea from scratch and developing it into something tangible."
She and Steel agreed the organization benefits students by allowing them to hear the experiences of other startups without having to personally experience the business struggles.
"Being able to help people who went through the same problems I went through is so inspiring," she said.
Steel said he hopes to expand Free Money for Founders to other campuses in Southern California.
"Once you have reached a certain level of success, you realize augmenting your own personal wealth is a bit meaningless, and helping other people reach their potential is a much more fulfilling goal," he said.