Biochemistry professor emeritus remembered for research, support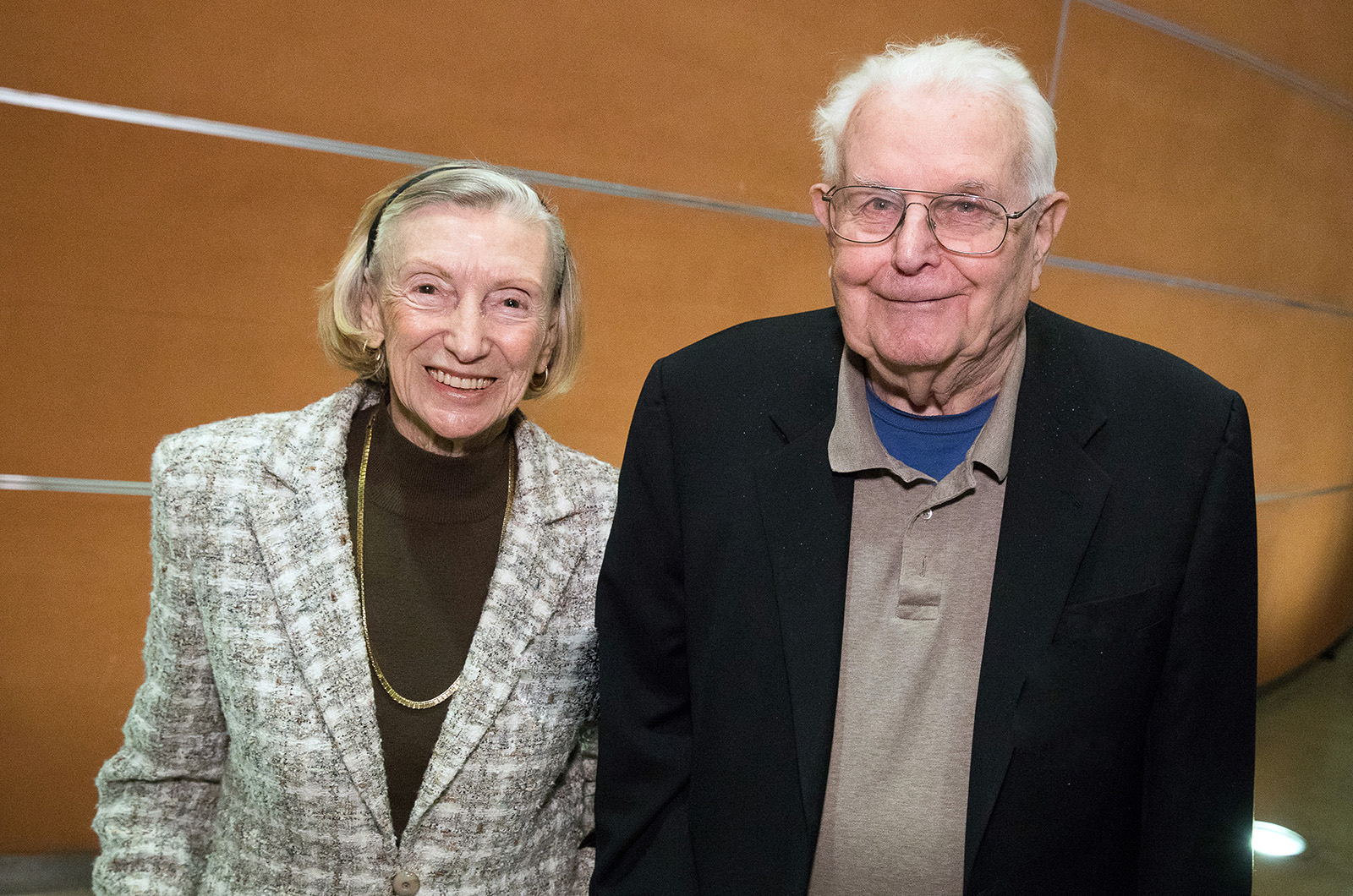 Roberts Smith, a biochemistry professor emeritus, died Jan. 25 at the age of 89. He helped create the UCLA department of biochemistry and develop the drug ribavirin, which is used to treat viral infections like hepatitis C and influenza. (Photo courtesy of Steven Clarke)
Students and faculty remember Roberts Smith for helping create UCLA's department of biochemistry and developing drugs to treat viral infections.
Smith, a biochemistry professor emeritus, died Jan. 25 at the age of 89. In 1958, he started working at UCLA, where he conducted research on phosphorus-nitrogen linkages, with a special interest in cancer treatment.
Smith went on to join the board of ICN Pharmaceuticals in 1960, for which he worked to develop the drug ribavirin. Ribavirin is used to treat viral infections like hepatitis C and influenza and has been included on the Model List of Essential Medicines by the United Nations' World Health Organization.
The drug also helped lower the mortality rate of hemorrhagic fever in China from 55 percent to 5 percent.
Atsuko Fujimoto, who was Smith's first doctoral student, said Smith was always incredibly kind and supportive of his students.
"Because of him, I was able to succeed in America," she said.
Fujimoto, who graduated from UCLA in 1963 as one of the first women to receive a biochemistry Ph.D. from UCLA, said Smith encouraged her to stay in the doctoral program when she told him she was pregnant and planned to leave the program.
"He said, 'Congratulations, but that's no reason to leave,'"she said.
Fujimoto said Smith lent her his son's baby clothes for her child and checked in with her regularly during weekends to make sure she made good progress on her dissertation.
Fujimoto, who eventually became the chief of the genetics division at the Los Angeles County+USC Medical Center, said Smith also gave her a microscope when she decided to attend medical school because he knew she could not afford one.
Fujimoto and her husband, Akira Fujimoto, founded the Roberts A. Smith Graduate Award for the Study of Biochemistry at UCLA in 2009 to commemorate Smith's achievements in the biochemistry field.
Steven Clarke, a biochemistry professor, had Smith as a mentor from 1978 to 1989. He said Smith encouraged him to take risks in his research.
"I would have some wacko idea, and he would listen to me, and he would smile with a bit of glint in his eyes and a tiny bit of an eye roll, but he was always supportive," he said.
Clarke said he remembers Smith most for his inspirational and encouraging attitude.
"The most important thing he taught me was to be bold in science, that you could be bold," he said. "Don't be afraid to make a hypothesis and push the limits, and try for something new."
Smith is survived by his wife, Adela Smith, four sons, 11 grandchildren and three great-grandchildren.