New Westwood boba shop serves matcha-themed drinks, desserts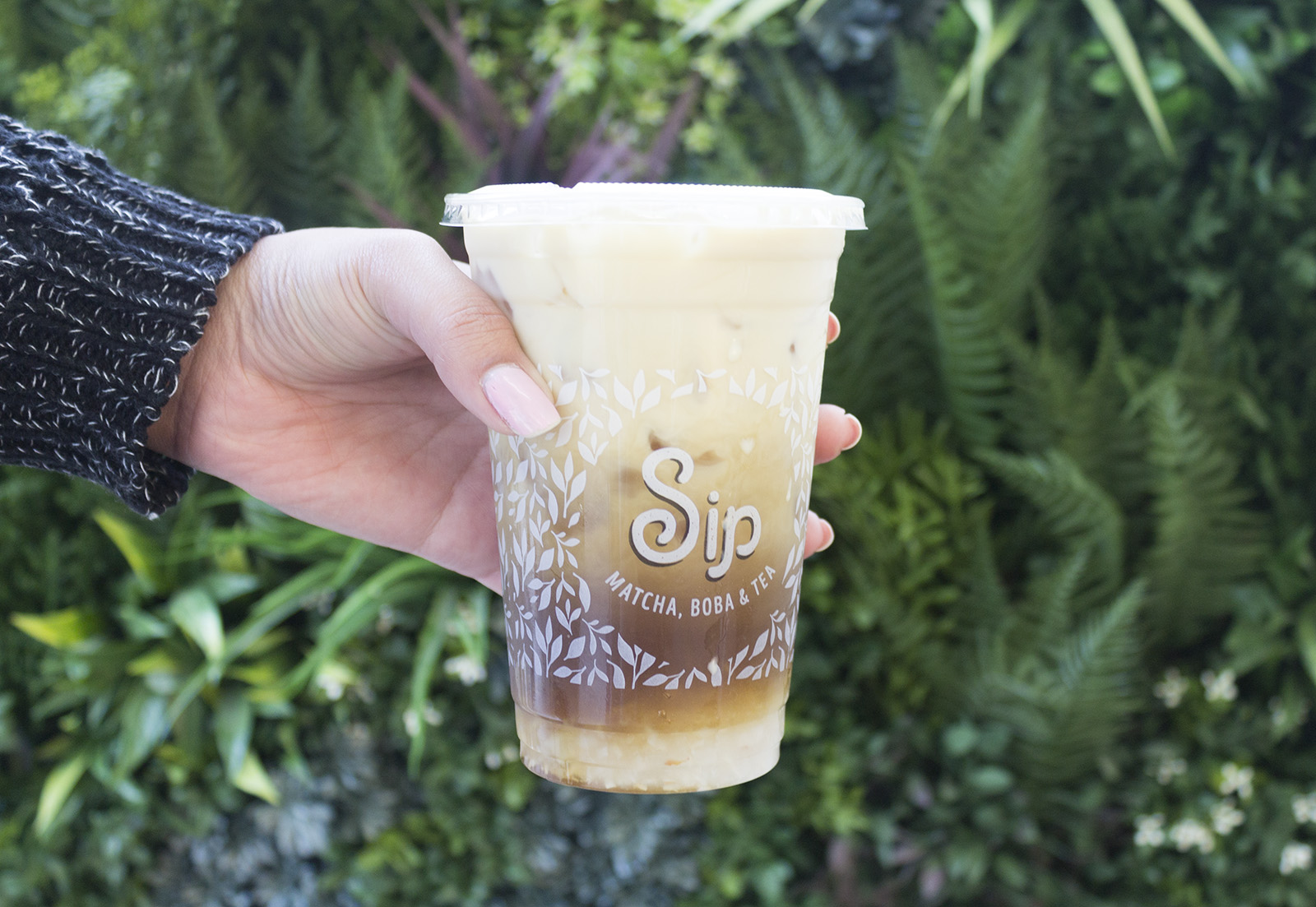 Sip, the newest boba shop in Westwood, offers matcha boba tea and desserts, and serves tea made from handpicked leaves from China, Japan, Taiwan and India. (Manpreet Grewal/Daily Bruin)
Students now have an additional boba place to choose from in Westwood Village.
Sip, which serves matcha boba and other matcha desserts, opened a new location Friday on Weyburn Avenue. Co-owner June Quan said she thinks her restaurant stands out from other boba options in Westwood because it specializes in matcha and offers tea imported from China, Japan, Taiwan and India.
Quan said Sip staff members personally handpick the leaves of their drinks and spend several hours making their boba.
"Our boba … is not hard in the center," she said. "It is super chewy, but it is also fluffy and soft at the same time."
Westwood has a variety of boba shops, including Coco Fresh Tea and Juice, Boba Loca, and Koala T Cafe. Lollicup Fresh, which also has a location in Ackerman Union, opened in the Village in the fall.
Quan said Sip opened in Westwood because the restaurant's partners are UCLA alumni and wanted to cater to the Westside community.
Andrew Thomas, executive director of the Westwood Village Improvement Association, said business owners must feel there is enough demand for boba in Westwood to justify a large amount of stores in a relatively small area.
"It is typically the competition and the market demand that decide who is successful; who stays and who doesn't," Thomas said. "It's possible that all these boba places could make it – the customer will decide."
Customers said they liked that the restaurant focused on matcha drinks, but believe it is more expensive and has less variety than other shops in Westwood.
Jerald Mutia, a staff member of UCLA external affairs, said he thinks Sip's boba tastes good and its matcha theme is interesting.
"I love matcha, so the fact they have a store dedicated to it really appeals to me," Mutia said.
Jessica Quach, a third-year human biology and society student, said she thinks the restaurant puts a lot of effort into making its tea. She added she thinks the tea has a more understated taste compared to other Westwood boba shops.
Francois Yap, a fourth-year psychobiology student, said she thinks Sip's matcha tastes good, but added the restaurant does not have as much variety as other locations in Westwood.
"I think it's made to be for Instagram aesthetics," she said. "It doesn't have as much variety."
Quan said Sip operates a pop-up location in Smorgasburg LA every Sunday, and plans to open another location in Chinatown soon.
Contributing reports from Julia Shapero, Daily Bruin contributor.