UC helps form climate change coalition, aims to lower carbon footprint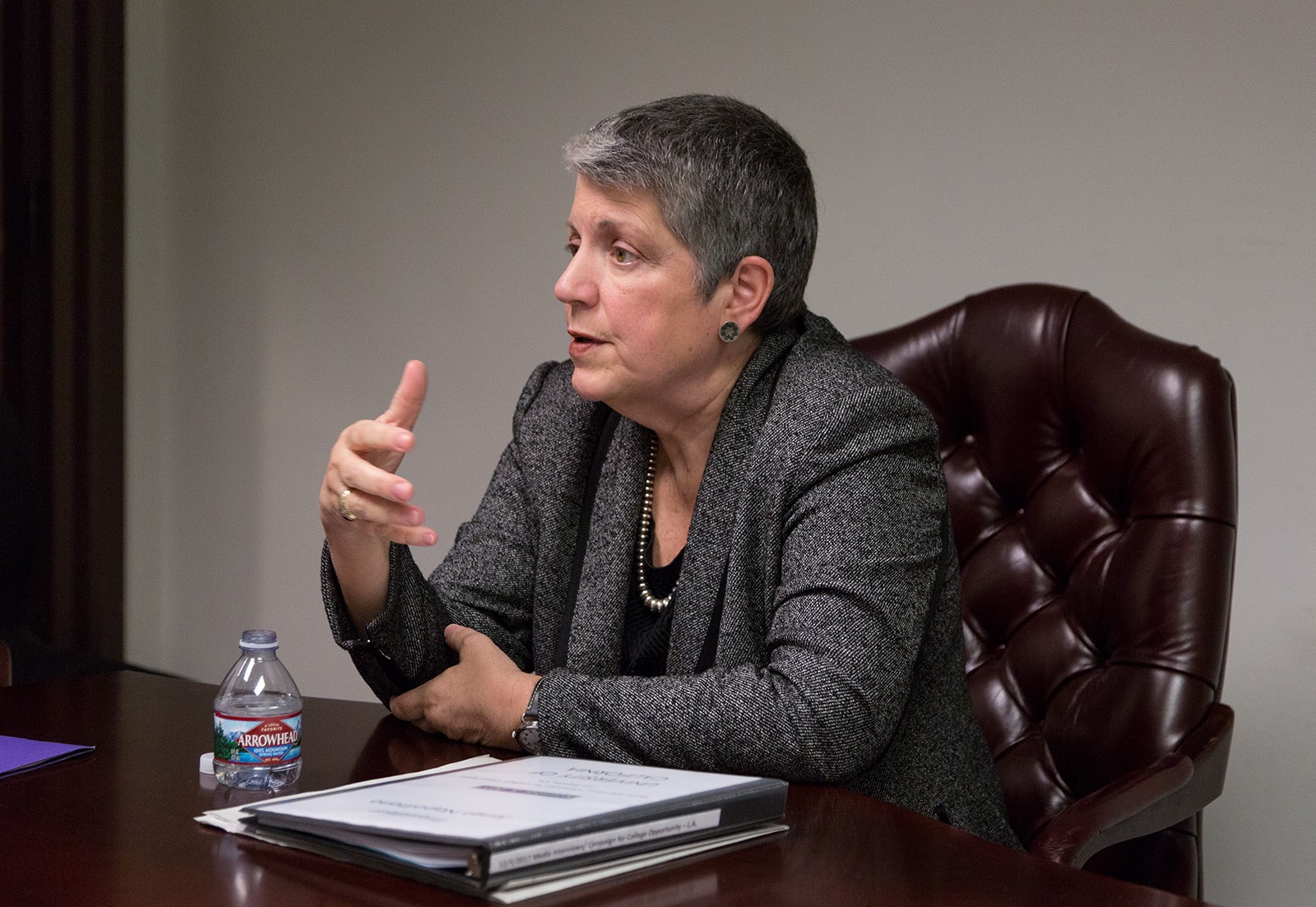 Members of UC3 will partner with businesses and regional governments to create a plan to help local communities cut carbon emissions, said UC President Janet Napolitano. (Amy Dixon/Assistant Photo editor)
February 7, 2018 12:23 am
The University of California announced Tuesday it is forming a coalition with other universities to help combat climate change.
The University Climate Change Coalition consists of 13 North American research universities that have committed to advocating for a low-carbon future. Members of UC3 will partner with businesses and regional governments to create a plan to help local communities cut carbon emissions, said UC President Janet Napolitano at a speech at a summit in Arizona on Tuesday.
Each member of the coalition will also hold forums with local government and business leaders and release a report at the end of this year detailing common themes and strategies to address climate change, according to a press release.
The coalition members have also pledged to reduce their carbon footprints by making climate-friendly investments and achieving carbon neutrality on their campuses.
UC spokesperson Stephanie Beechem said each partner university's commitment will be based on its specific climate goals and geographic location.
She added the institutions began discussing creation of the coalition last year as part of Second Nature's Climate Leadership Network, which includes hundreds of colleges and universities across the US.
Napolitano said she thinks more members of the public are concerned about the consequences of climate change, such as shorter winters, flooding and forest fires.
"These kinds of … developments all require us to think: How do we help our local communities, and then by extension our country, adapt to the phenomena under the umbrella of climate change?" she said.
Napolitano added because President Donald Trump's administration could cut the federal budget for renewable energy and climate change-related research, she thinks the coalition should raise funding from private and nonprofit organizations to invest in research.
"It is imperative to facilitate collaboration with the research dollars that are there," she said.
The UC is working to achieve carbon neutrality by 2025, Napolitano added.