New student program fights food insecurity, prevents dining hall waste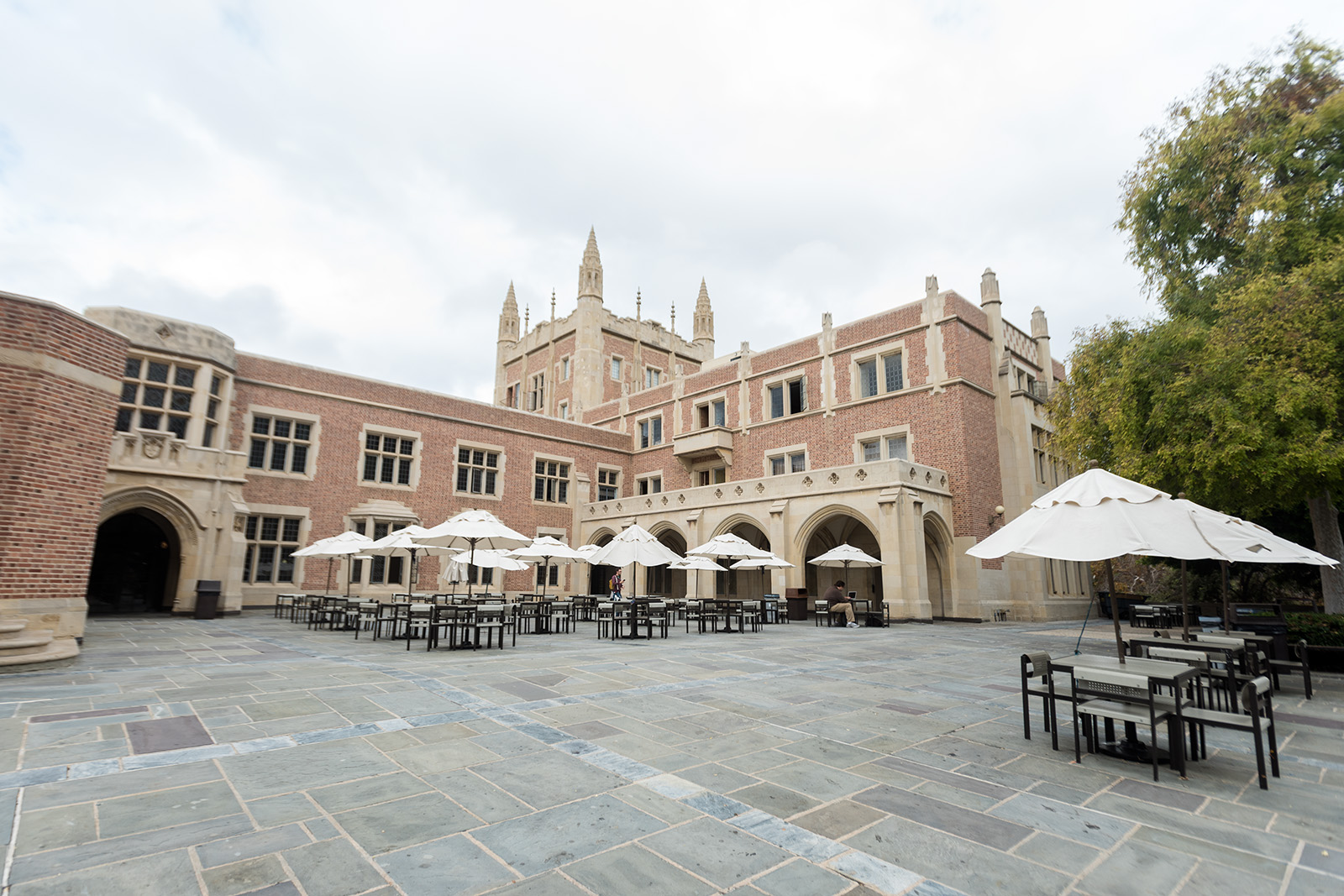 Leftover food from De Neve, Feast and Covel dining halls will be served to students in the Kerckhoff State Rooms from 9:30 p.m. to 10:50 p.m. every Tuesday and Thursday. (Daily Bruin file photo)
Students will be served free leftover food from the Hill's dining halls, tentatively starting Feb. 15.
Student organizations Hunger Project, Swipe Out Hunger and Students for Students partnered with UCLA Dining Services to launch Bruin Dine, which will distribute leftover food from De Neve, Feast and Covel dining halls in the Kerckhoff State Rooms from 9:30 p.m. to 10:50 p.m. every Tuesday and Thursday. Bruin Dine is meant to serve food-insecure students and reduce food waste on campus, said Jessica Yen, co-president of Hunger Project and a third-year microbiology, immunology and molecular genetics student.
Bruin Dine was planned to launch Jan. 30, but was delayed because organizers were waiting for the fire marshal to approve the program, Yen said.
A 2016 study by the University of California Office of the President's Global Food Initiative found 42 percent of students experienced food insecurity that year because they lacked the means to purchase nutritionally adequate food. Hannah Brenchley, a third-year political science student and co-president of Swipe Out Hunger, said she thinks Bruin Dine will create a welcoming environment for food-insecure students and help destigmatize food insecurity.
Yen said although the program was created for food-insecure students, it is open to all students and members of the UCLA community. She added in the future the program plans to serve food more nights each week and work with Associated Students UCLA Catering to provide more leftover food for students.
Several student organizations have started projects similar to Bruin Dine, such as the Friday Night Mission, which began last year and collects leftover hot food from Greenhouse cafe to serve to people in need in Downtown Los Angeles, said Disha Samaiyar, the site director of Hunger Project and a fourth-year mechanical engineering student.
Brenchley said Bruin Dine will also help reduce food waste from dining halls.
"Each dining hall generates a large amount of leftover food. Some of the waste could be served to students instead," Yen added.
Yen said Bruin Dine is looking for permanent funding to purchase reusable trays and utensils for the event, instead of the disposable ones it will use when the program begins. Bruin Dine also strongly encourages students to bring their own plates to help eliminate waste.
Some students said they would not use the service often because they think Bruin Dine's time and location is inconvenient.
Allison Shay, a fourth-year biochemistry student, said living off campus would make it more difficult for her to use the program.
"The time is a little late," she said. "The bus stops running at 8 p.m., so it's inconvenient for students who don't live close by."
Other students said they plan to use the service frequently.
Amanda Tien, a fourth-year linguistics student, said she is willing to work her schedule around Bruin Dine.
"I actually have Bruin Dine marked on my calendar," she said. "I live off campus, but I'd work my schedule around it."