Student's foundation promotes educational opportunities in South Africa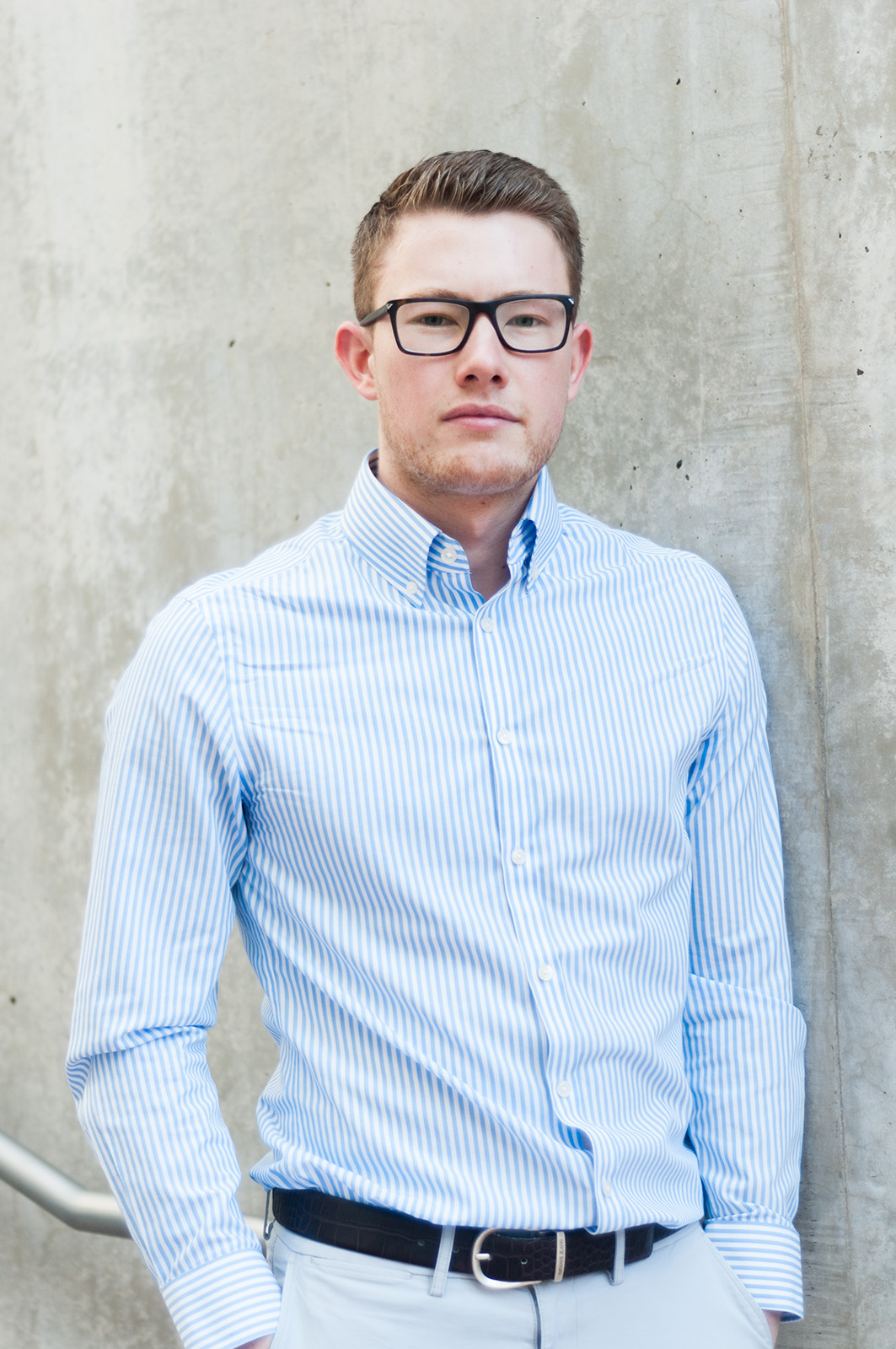 Luke Mostert, a third-year political science and economics student, founded the Litoro Foundation to support low-income students in his home country of South Africa. (Sharon Zhen/Daily Bruin senior staff)
Correction: The original version of this article incorrectly stated Luke Mostert is a political science and economics student. In fact, Mostert is a political science student.
Luke Mostert balances managing his college coursework with managing a scholarship foundation nine time zones away in South Africa.
Mostert is the founder and president of the Litoro Foundation, which provides educational scholarships to low-income students in South Africa. A third-year political science student from South Africa, he also previously developed a company that makes solar lanterns for students in rural areas. Although he sold his stake in that company last year, he created his current project because of his continued interest in improving the quality of life of students in his home country.
Litoro, which means "dreams" in Southern Sotho, formally launched in 2015 and originally covered the full cost of tuition, uniforms, books and tutoring for a single student, Mostert said. The foundation now serves 10 students. He said the foundation has received more than $100,000 in scholarship donations and pledges for education since its inception, largely through sponsorships by small businesses in Cape Town.
Mostert said he came up with the idea for the foundation as he became more aware of South Africa's wealth gap during high school.
"I realized that I was lucky to be attending a quality school in South Africa, but there are even more low-quality schools in (South Africa)," he said.
Unlike in the United States, public schools in South Africa are not tuition-free, and the best public schools can charge as much as elite private schools, Mostert added. He said the foundation's logo represents a pencil stroke and a bird in flight, which both represent the foundation's goal to empower students.
Edith Mukudi Omwami, an associate professor in the Graduate School of Education and Information Studies, said improving the quality of education across the country has been a mission for the government of South Africa, although many black, low-income families have continued to experience hardship, including lack of access to quality education, despite the end of Apartheid.
"If you are going to empower someone, then you have to get them an education," Omwami said.
The foundation also coordinates entrepreneurial and business leadership events with other nonprofit organizations that attract between 50 to 100 students, Mostert said.
Mostert said the foundation aims to remove access barriers to quality educational opportunities. The foundation's youngest beneficiary, a 5-year-old girl, would have her education paid for from kindergarten through her high school graduation, while several other students benefit from academic scholarships and access to professional development workshops.
Simba Zingoni, a student at the University of Cape Town and vice president of the foundation, coordinates the foundation's day-to-day operations because he lives in Cape Town. He has known Mostert for 10 years.
"(Mostert) and I have been involved in community work from a young age, and thus assisting the education barriers that many of the youth face has been well rooted into our respective upbringings," Zingoni said.
Omwami said while providing educational opportunities is a step in the right direction, she believes low-income students need more than scholarships. She added issues such as food and energy insecurity also affect education for many low-income South Africans.
"Most interventions are 'Oh, they're not going to school,' but they have to be more strategic and more comprehensive," Omwami said.
Zingoni said the foundation hopes to partner with more organizations and nonprofits, and added they plan to expand their activities to serve children beyond South Africa, such as those in Zimbabwe.
"We are striving to become major players not just in South Africa but also in Southern Africa," he said.