Law school opens clinic to provide free documentary film law assistance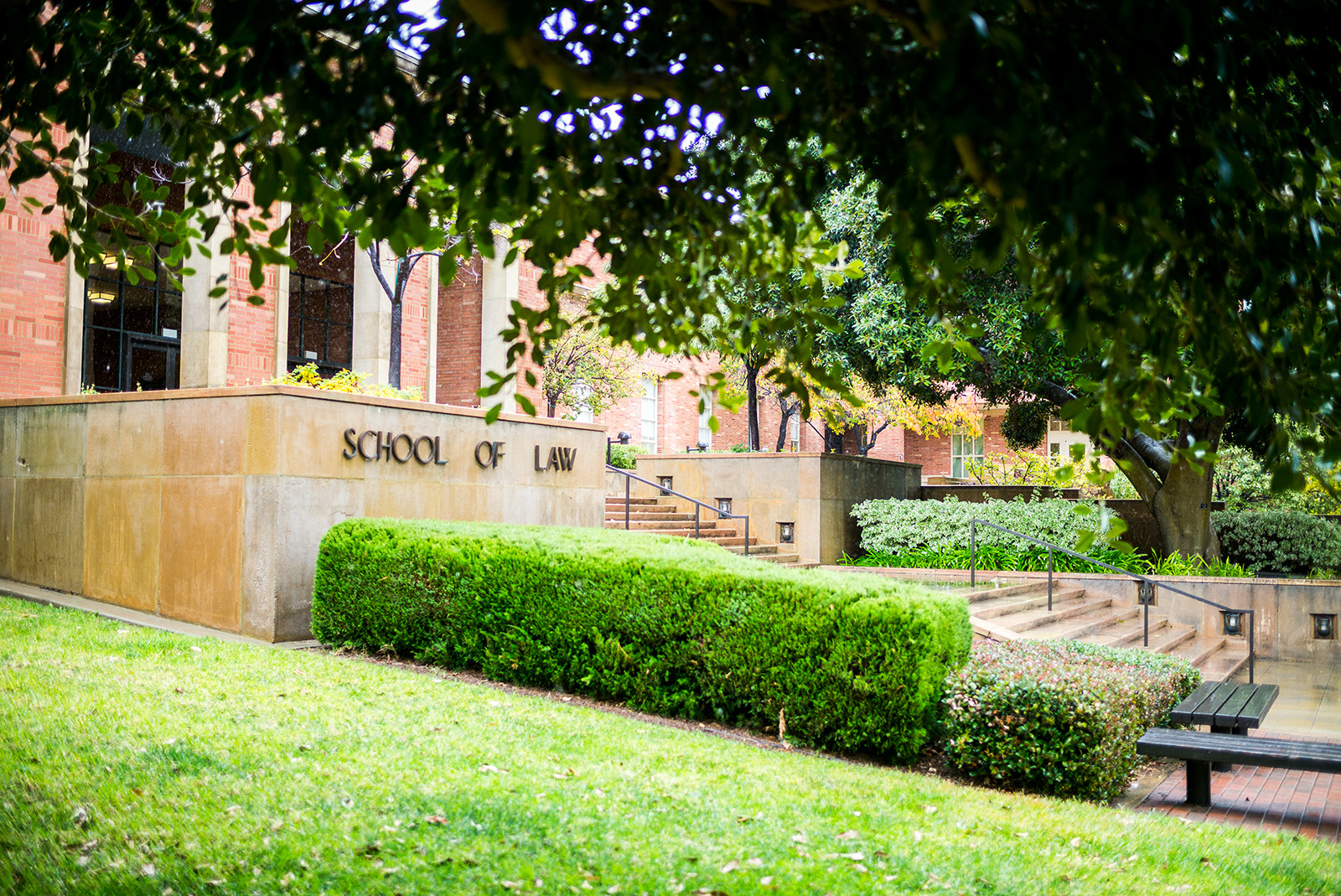 A new film clinic that launched this month will help independent documentary film makers with legal issues such as copyright law and public record access. (Daily Bruin file photo)
Independent documentary filmmakers can now receive free legal assistance from a new clinic at the UCLA School of Law.
The Documentary Film Legal Clinic, which launched this month as part of the Ziffren Center for Media, Entertainment, Technology and Sports Law, helps documentary filmmakers with legal issues they face, including copyright law and public records access. The clinic also provides law students with the opportunity to work on real cases.
Dale Cohen, the clinic's founder and director, said UCLA is an ideal location for the program because of its proximity to the film industry and the fact that many students have an interest in pursuing careers in entertainment law.
"We really haven't offered anything that was specific to the television or film industries that provided this kind of training," he said.
Students in the clinic meet once a week to go over practical skills such as interviewing clients and general legal issues filmmakers encounter, such as copyright law and access to public records. The students then apply the skills they learned to help real clients with their films, Cohen said.
The clinic, which currently has 15 students enrolled, divides law students into teams of three and pairs them with a filmmaker. Cohen said students work with clients to make sure films are factually correct, help them deal with defamation and copyright claims, and write public records requests.
Cohen said he thinks this kind of hands-on experience is valuable for aspiring lawyers because it cannot be taught in a classroom. He added he struggled with creating and managing client relationships when he started out as a lawyer.
"I believe that I came out of law school with an extremely strong skill set in terms of identifying issues and being able to think about what the law is or should be," he said. "What I didn't have is enough experience in how to learn the client's objectives and help the client achieve those objectives."
The clinic is one of the law school's many programs designed to give students the chance to gain experience working on real cases with clients. The law school also offers a Music Industry Clinic and UCLA Patent and Trademark Law Clinics.
Blake Leeper, a second-year law student in the clinic, said working on documentary film law is especially meaningful for him because the films are meant to educate or raise awareness of certain issues.
"Documentary filmmaking typically has a point, a news element," he said. "When we're doing pro bono work we look for clients who are doing something cool and a lot of these filmmakers are doing really interesting work."
The program works with and is open to all documentary filmmakers with varying levels of experience, including UCLA students.
Mira Takamura, a fourth-year film student who has made short documentaries, said she thinks the free legal services would be extremely helpful for student filmmakers because it can sometimes be hard to plan around legal issues when making a film.
"As students it's easy to just focus on that creative vision that you have for your narrative rather than the legal obstacles that come your way," she said. "I think documentaries have the potential to delve into very controversial topics, and if you're a student it's really hard to navigate that world if you don't have professional guidance."
Cohen said the clinic benefits both law students and filmmakers by providing students with practical experience and filmmakers with high-quality legal help.
Leeper said he likes that the clinic provides him the opportunity to work with clients on real issues.
"I was most excited for the actual client interaction – and that's what I'm doing," he said. "That's the part that's most enthralling to me … because you see the real world effect."