Prostate cancer researchers receive grant, continue tech development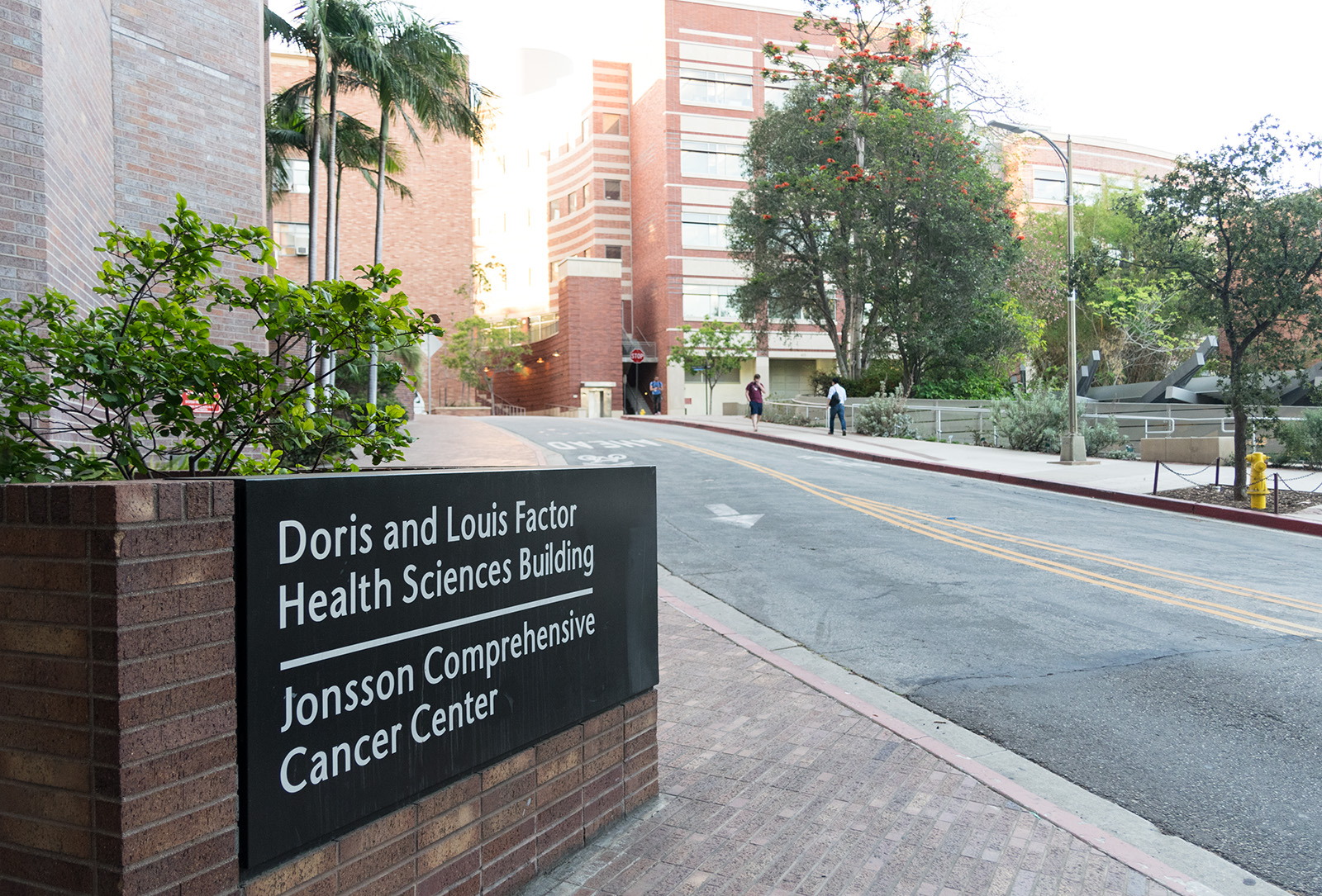 Leonard Marks, a members of the UCLA Jonsson Comprehensive Cancer Center and Shyam Natarajan, a professor of urology received a $3.1 million grant to develop a new technology to treat prostate cancer. (Michael Zshornack/Photo editor)
January 30, 2018 11:11 pm
Two UCLA researchers received a $3.1 million grant to develop a new technology to treat prostate cancer.
The National Institutes of Health awarded a grant to Leonard Marks, a professor of urology at the David Geffen School of Medicine at UCLA, and Shyam Natarajan, an adjunct assistant professor of urology, surgery and bioengineering at the Henry Samueli School of Engineering and Applied Science, to support their five-year research in prostate cancer.
The grant will allow Marks and Natarajan to continue developing a new treatment called MRI-guided focal laser ablation, a technique that uses a laser to apply heat to a tumor. Although focal laser ablation has not yet been approved by the U.S. Food and Drug Administration for prostate cancer treatment, the researchers have previously demonstrated that this treatment could be safe to use in a clinical setting.
The NIH usually awards this grant to support specific areas of health-related research and development.
The researchers will also study the effects of widespread clinical adoption of focal laser ablation by comparing the health of men with prostate cancer before and after the study.
Prostate cancer has historically been treated with surgery and radiation, methods that contain serious potential side effects such as erectile dysfunction. It is the second leading cause of death by cancer among American men and is estimated to have more than 160,000 cases in the United States in 2018, according to the American Cancer Society.
Marks said in a statement he hopes the project's results will lead to a safe and effective system for clinic-based treatment of prostate cancer and minimize side effects involved.