Westwoof: Dog park opens at neighborhood recreation center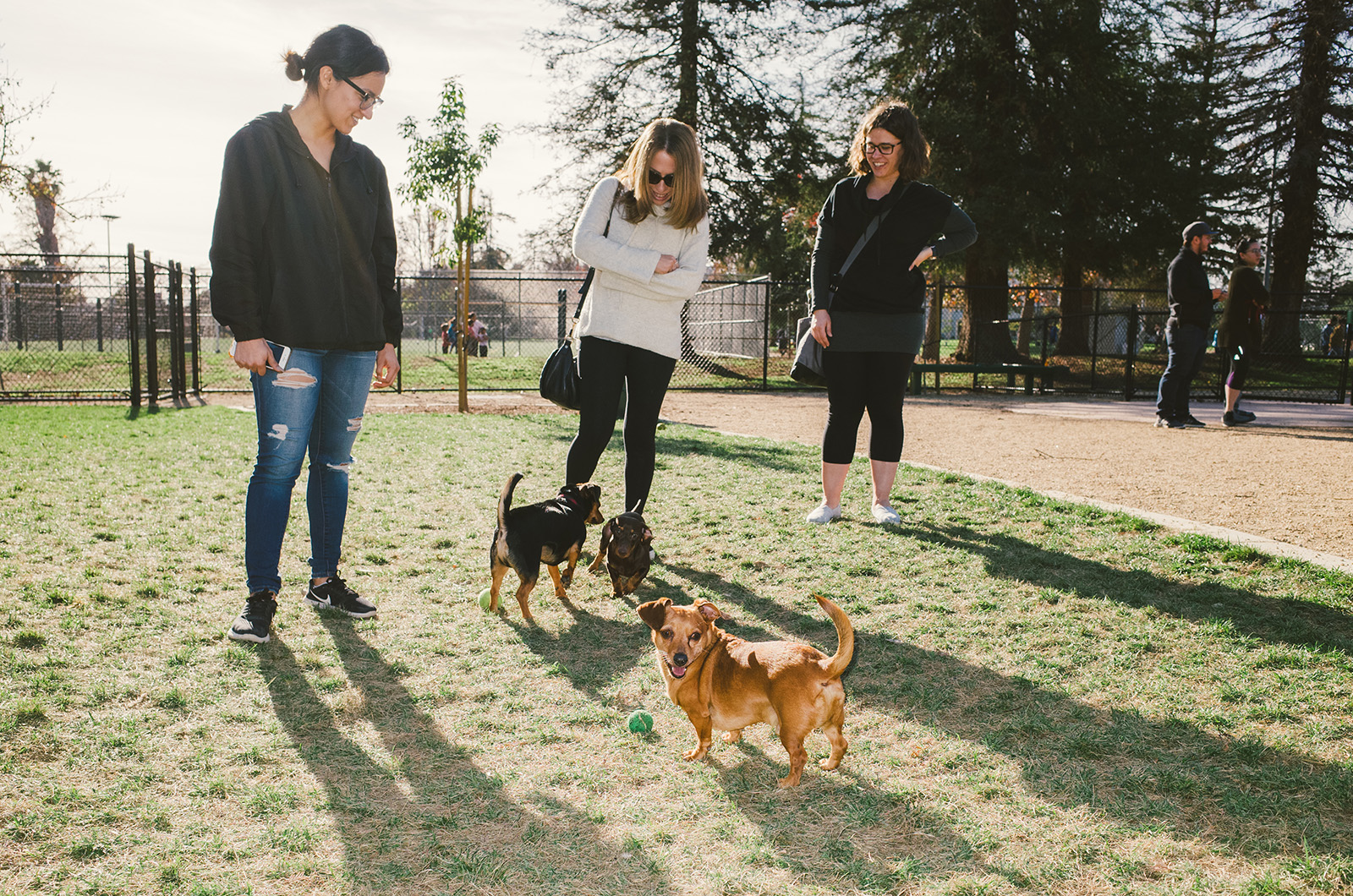 Los Angeles opened a dog park at the Westwood Recreation Center on Dec. 18. Many residents said they enjoy the new dog park and think it is a great place for their dogs to run around and play. (Ken Shin/Daily Bruin staff)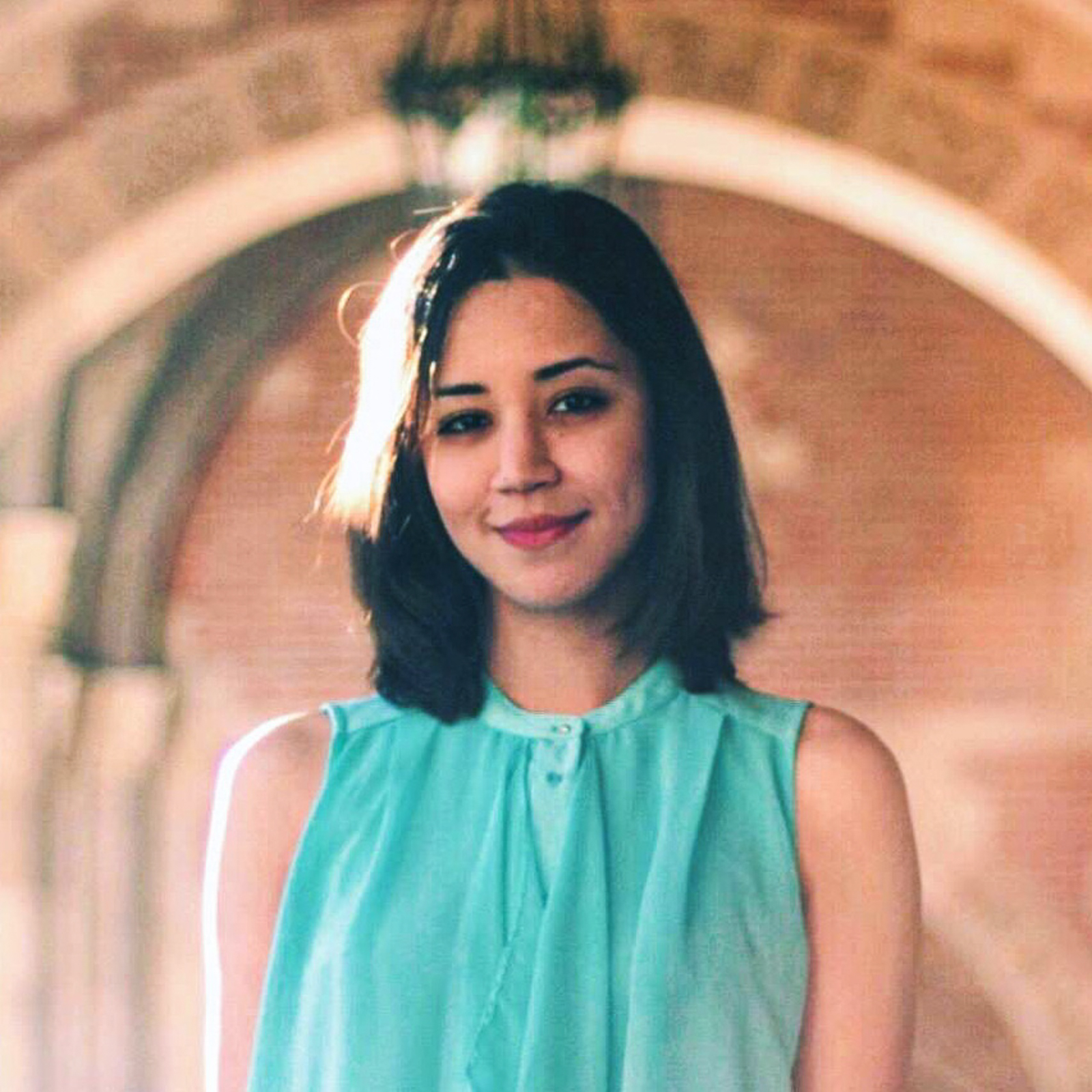 Dogs have a new place to run around following the opening of a new dog park in Westwood.
The city opened a dog park at the Westwood Recreation Center on Dec. 18 to replace the Barrington Recreation Center dog park which closed in 2016, said Rose Watson, a spokesperson for the Los Angeles Department of Recreation and Parks.
Watson added city officials preferred the Westwood Recreation Center, which also has playground areas for children, sports fields and a community center, as the new location for a dog park because it was much larger than the Barrington Recreation Center.
The area designated as a dog park at the recreation center fences off two areas to separate smaller dogs from larger ones. Judy Lue, a Westwood resident, said she thinks the park should add more signs to indicate which areas are for small dogs and large dogs.
"The way the gates open and close are confusing. I also heard that the other section is for small dogs and here is for bigger dogs," she said. "If it is actually divided that way, it would be helpful to put up signs."
Cynthia Brewer, a Westwood resident who was at the park with her daughter's dog, said she used to go to the Barrington Recreation Center dog park before the new park opened. Brewer added she thinks the park could use more signs to warn parents about dogs playing when they bring their children.
"They should put a sign saying 'No kids walking around here under the age of 2,' … because there's people that come here all the time with babies," she said. "If a dog knocks them over, then they can say … 'Your dog attacked my child.'"
Brewer also said she thinks city officials should add more trees to the park for more shade. She added she thinks officials should also install additional lights so people can visit the park at night.
Yolande Weiss, a Westwood resident, said she was concerned about the size of small holes on the benches in the park because a dog recently got his paw stuck in the bench. Luckily, she added, someone happened to have tools on them to help free the dog.
Several residents of Westwood and surrounding communities said they enjoy the new dog park because they think it is more accommodating to their dogs.
Michelle Kasbursgy, a Westwood resident who brought her son and her dog to the park, said the she thinks the park serves parents who want to go out with both their children and their dogs.
"I am a kid person and a dog person," she said. "I think parents become now more appreciative of having the dogs off the leash.
Lauren May, who moved to California from Florida last year, said she thinks the park is perfect for her dog to play in because there is less humidity in Los Angeles. She added she tries to come to the park with her dog every other day.
"I will get him to get all his energy out – it is just a good area and it is nice to come to," she said. "He loves everything and everyone."
Sis Gold, a Brentwood resident visiting the dog park, said she heard about the new park through her neighbor. She added she thinks the park is spacious and arranged well to accommodate a large number of dogs.
"My neighbor – their dog is soulmates with my dog – brought him here yesterday," she said. "So I had to come over and see for myself."
Gold added she thinks more cities should establish dog parks because dogs need a place where they can interact with each other.
"To be able to run around with no leash on and play with dogs his own size – that is important," she said.