UC startup contest finalist hopes to connect research papers through AI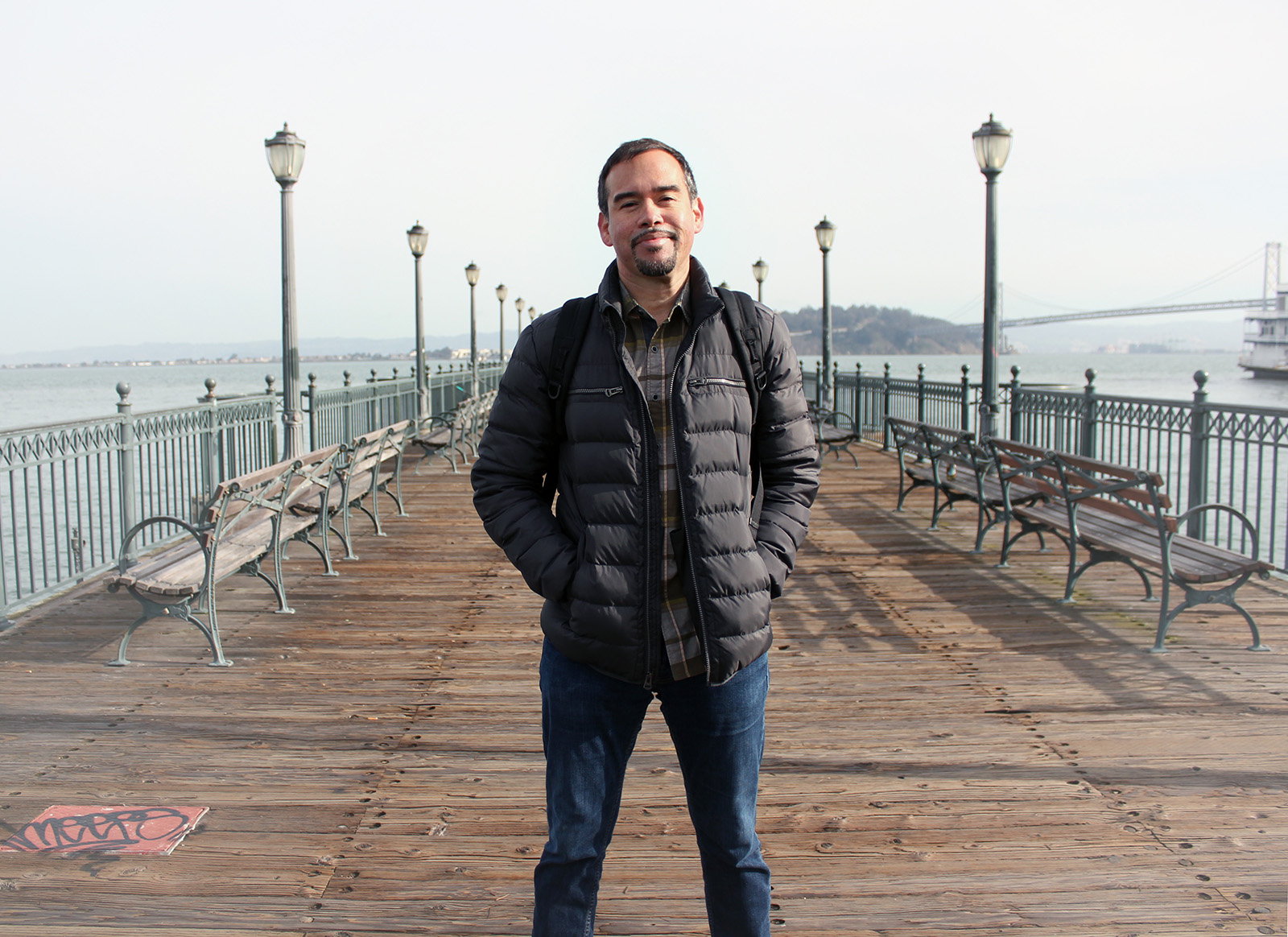 UCLA alumnus Jude Calvillo was named one of the finalists in the "I am a UC Entrepreneur" contest for his startup, Hyperthesis. (Courtesy of Brenda Mejos)
Correction: The original version of this article incorrectly stated the competition's final round was in March. In fact, it will take place on Jan. 30.
A UCLA alumnus is using artificial intelligence to help researchers accelerate the process of going through research papers.
Jude Calvillo, who graduated from UCLA in 2008 and co-founded Hyperthesis, was named one of the finalists in the University of California's "I am a UC Entrepreneur" contest Jan. 16. Hyperthesis uses artificial intelligence technology to collect variables from research papers and establish connections between them, Calvillo said.
"Our system is based on the variable level … so you can see the state of research in terms of tested causal relationships," he said.
Wendy Lim, the chief of staff in the UC Office of Innovation and Entrepreneurship, said the contest aims to showcase startup companies that UC students and alumni launched across different industries. She added the participants were judged on their startups' creativity and impact on society.
"We wanted to shine a (light) on innovative and entrepreneur technologies coming out of the UC system," Lim said.
Calvillo said he and his co-founder, Gratiana Pol, created Hyperthesis because they wanted to reduce the time researchers spent going through research papers looking for relationships between variables.
"We thought (it would) be awesome if there were some way to navigate the literature not by papers and chunky things but by the variables and relationships that were tested within them," he said.
Pol, who received a doctoral degree in marketing from the University of Southern California, said she and Calvillo were brought together by their vision of and passion for improving the process of research.
"(Hyperthesis) was born out of the desire to make things easier for students and professors," she said.
Hyperthesis maps out the relationship between the different variables visually.
"(Hyperthesis) can map it out visually right away," Pol said. "The format is visually appealing."
Hyperthesis is currently not available to the public because it is still in the research and development stage. However, Calcillo and Pol have released a prototype to 121 doctoral students across the country, Calvillo said. Calvillo added they plan to launch a full product by early 2019.
Calvillo said resources at UCLA, such as the Academic Advancement Program, helped him come out of his shell and become an entrepreneur. AAP provides academic tutoring and other support to students from underrepresented communities.
"Life is big and there are a lot of competitors, but UCLA gives you every tool you could possibly need to make something of yourself," he said.
Tomer Rabizadeh, who went to UCLA with Calvillo, said he thinks Calvillo has always had a flair for analyzing data.
"He understands data really well – he was naturally curious about things," Rabizadeh said. "He is essentially helping others doing something that he's always been very good at."
Calvillo, who will be participating in the competition's final round on Jan. 30, said he hopes the contest helps more people learn about his startup.
"I wanted a shot, and I think Hyperthesis has a great potential to impact research in society," he said.