UCLA reopens historic library after renovations, earthquake retrofitting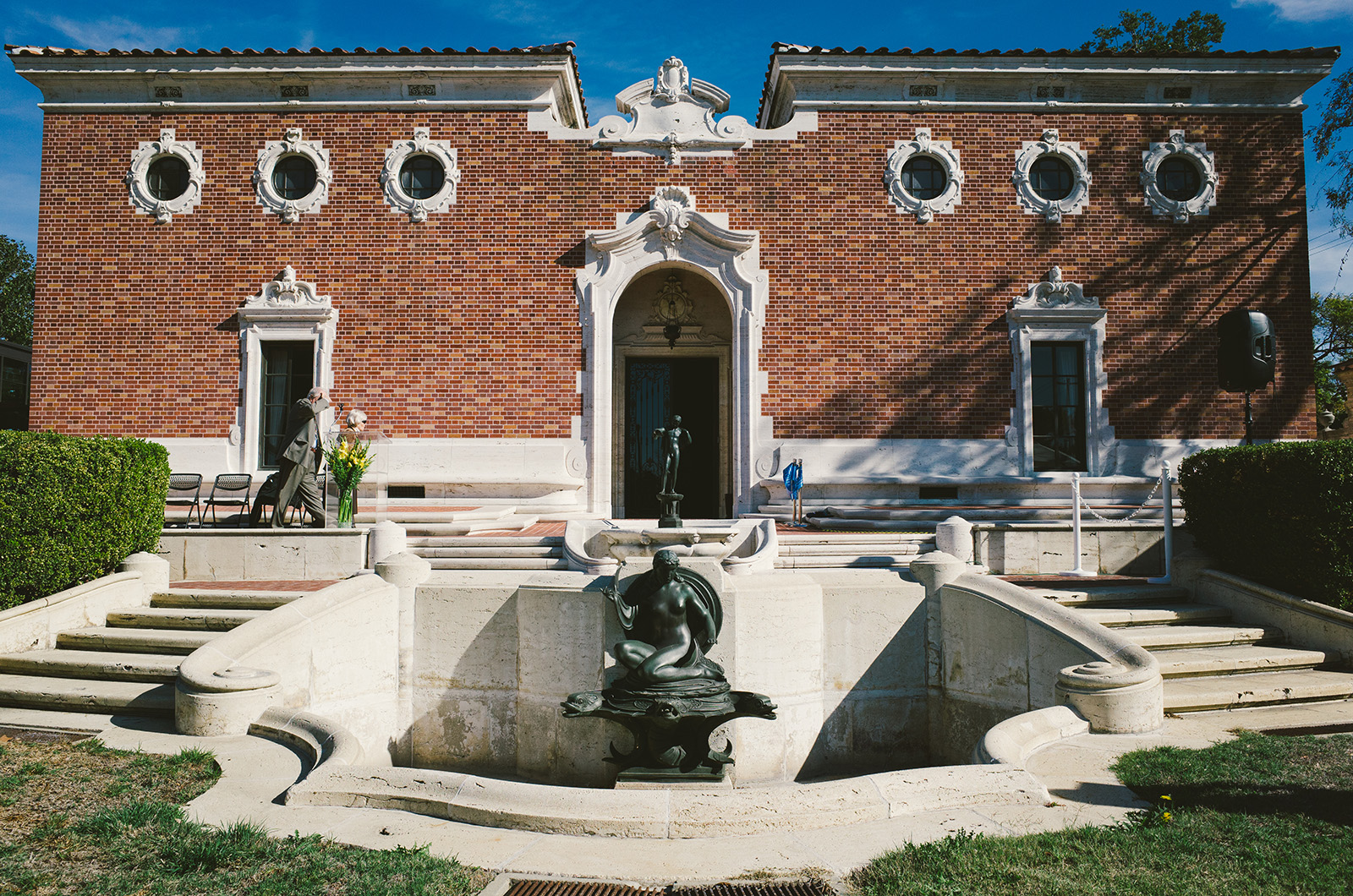 UCLA's William Andrews Clark Memorial Library reopened to the public Sunday after being temporarily closed since 2015 for restoration and expansion. (Ken Shin/Daily Bruin staff)
UCLA's William Andrews Clark Memorial Library reopened its doors to the public Sunday, after nearly two years of restoration and expansion.
The library temporarily closed in 2015 to retrofit the building to follow modern seismic codes and constructed ramps, pathways and elevator to adhere to the Americans with Disabilities Act, said Eric Heggen, the project manager who led the renovations. At the library's inaugural event, Chancellor Gene Block and library staff talked about the library's historical significance and importance as a hub for older works. The library also held open and guided tours of its collections.
Clark Library contains a large collection of books from 17th and 18th century England that belonged to William Andrews Clark Jr., a wealthy book collector. The library also hosts one of the most extensive original collections of Oscar Wilde in the world, said Joseph Bristow, an English professor who studies Wilde's works.
UCLA added earthquake-safe reinforcement bars to secure the historic building's roof and upgraded the out-of-date electric system. Renovators also restored and cleaned many of the building's decorative features.
Heggen said his team had to maintain a delicate balance between satisfying modern building codes with available materials and preserving the site's historic character.
"It was reroofed in the process with the same tiles," he said. "They were taken off, refurbished, numbered and then put back in the same place."
Heggen added they also renovated the library's underground section to include an expanded annex for storing its collection of books and manuscripts and a modernized classroom with a digital monitor to aid scholars and students. The library also now provides Wi-Fi access.
Carole Robinson, the library's site manager, said they also refurbished the reading room and constructed an orientation room where staff members train visitors on how to handle the library's books, some of which are rare and fragile.
Anna Chen, the new head librarian, said the library plans to increase outreach and expand public access to the library and its resources.
Chen said she thinks the renovations provided modern technology that would improve the experience of current visitors and attract younger visitors to the library.
"Books depend on human interaction," Chen said. "In fact, books are incomplete without it".
Several individuals who attended the library's inaugural event said they liked the many events held in Clark Library's drawing room.
Patria Mace, a Los Angeles resident who attended the reopening celebration, said she enjoyed the concerts and lectures she had attended before the renovation. She added the library used to hold lectures on arcane topics from Clark Library's collection, including one on a book about the occult.
Clark Library is open Monday through Friday from 9 a.m. to 4:45 p.m. It also holds tours of specific collections, such as Wilde's works.