Metro Purple Line Extension construction to increase Westwood traffic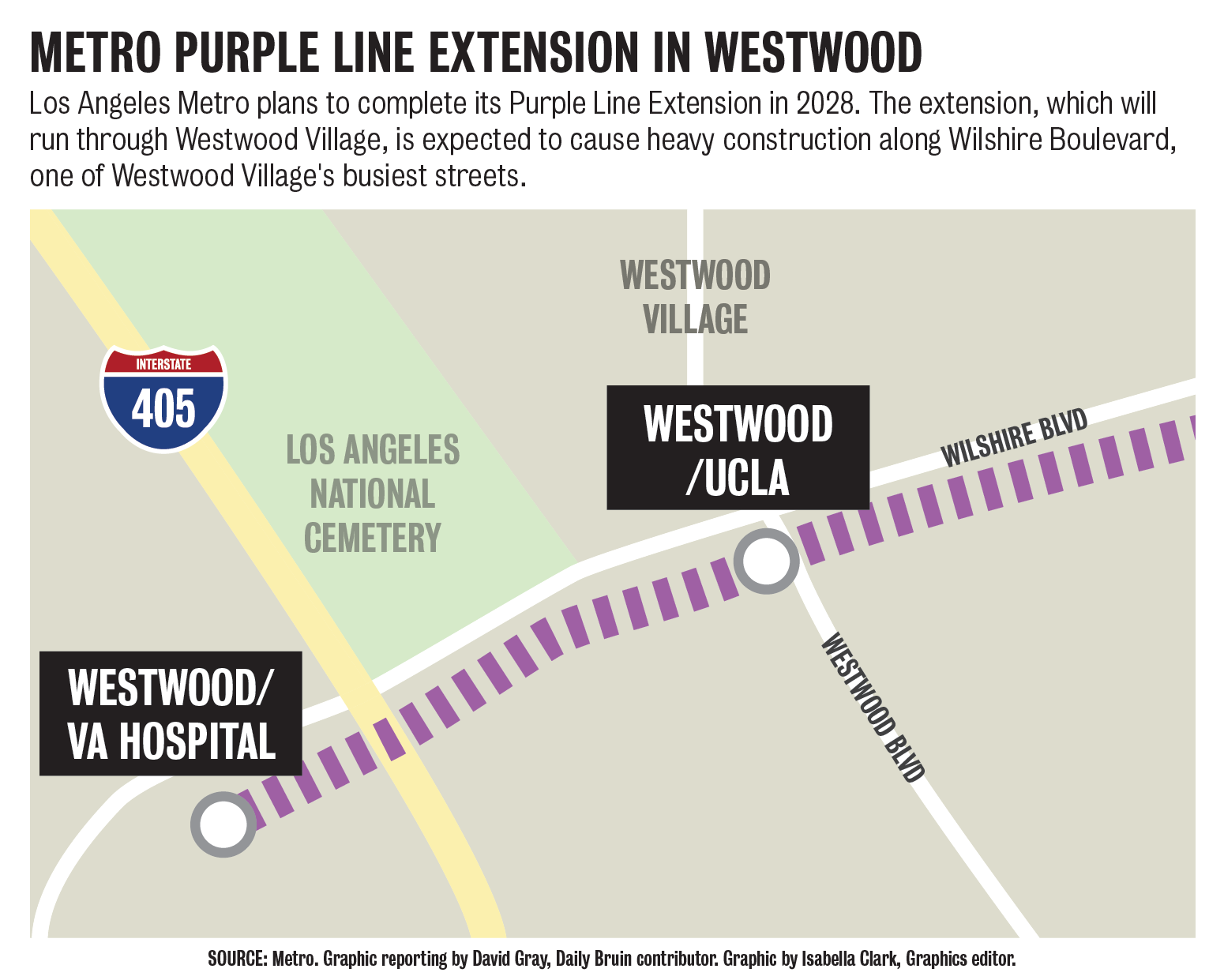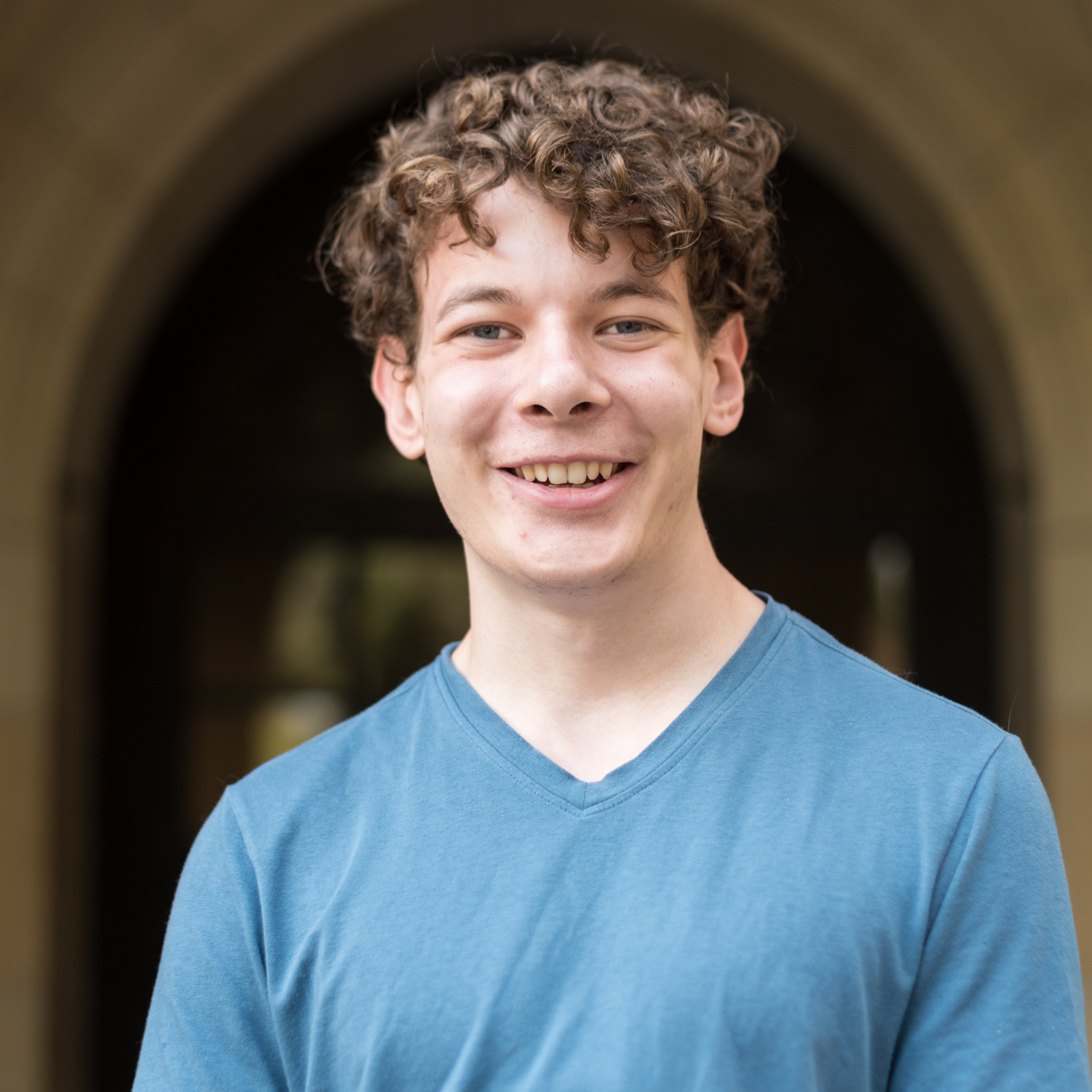 The construction of a new extension to the Purple Line may cause traffic issues and limit access to businesses in Westwood.
Los Angeles Metro will begin relocating utility lines in March to construct the Purple Line Extension in Westwood. During their monthly meeting Thursday, some Westwood Village Improvement Association board members told representatives from Metro they were concerned that construction could lead to a potential loss of customers for businesses in the area.
Metro will be moving utilities like power, water and telecommunications lines away from the proposed station locations in Westwood. In addition, traffic on Wilshire Boulevard will be limited to two lanes in either direction after 9 p.m., as well as on weekends, according to Metro.
The extension, estimated to be completed in 2026, would have two stations in Westwood: one near UCLA and the other near the Veterans Affairs hospital, as well as five other stations spanning La Brea Avenue, Fairfax Avenue, La Cienega Boulevard and Century City.
The city plans for this extension to be fully functional in time for the 2028 Summer Olympic Games, said Kasey Shuda, the Metro senior construction relations manager.
After the Purple Line Extension is completed, individuals would be able to travel between downtown Los Angeles and Westwood in 25 minutes, according to the Metro website.
Metro is currently being sued by Beverly Hills Unified School District over a route dispute, but Metro does not anticipate any construction delays, Shuda said.
Despite possible setbacks, some Westwood leaders have expressed their support for the extension.
WVIA executive director Andrew Thomas said although construction for the extension has already been delayed by two months, he thinks the line will still be constructed on time because Metro extended its expected deadline to 2026.
He added the association's board is fully supportive of the extension despite possible negative impacts to businesses during construction. For example, it could be more difficult for potential customers to enter Westwood and patronize local businesses because Wilshire Boulevard will be limited to a couple lanes during construction, Thomas said.
"We understand there's going to be some pain as we endure the construction, but we're excited for what's to come," he said.
Thomas added Metro has a business interruption fund which would grant up to $50,000 to assist small businesses that would be negatively impacted by the construction.
Dave Sotero, communications manager of Metro, said Metro also helps businesses through a program called Eat, Shop, Play, which helps businesses establish an online presence and promote their products online.
Metro also may provide additional advertising and signage to businesses around the construction area, Sotero added.
Angus Beverly, parking and transportation chair for the Westwood Neighborhood Council, said while some are concerned about how businesses will be affected by the construction, he thinks the long-term effects of the line, including decreases in traffic, outweigh any initial negative effects.
Beverly also said he supports the extension because it will connect various parts of the county and provide students with more housing options.
"I think it's a phenomenal addition to the Village," he said. "It will give students a lot more options for housing. … Places like Koreatown are much cheaper than here to live."
Gray is the 2019-2020 News editor of the Daily Bruin. He was previously an assistant News editor and a reporter for the city and crime beat. He is also a third-year political science student at UCLA.
Gray is the 2019-2020 News editor of the Daily Bruin. He was previously an assistant News editor and a reporter for the city and crime beat. He is also a third-year political science student at UCLA.