Chris Busco: California marijuana laws are convoluted, designed to harm small businesses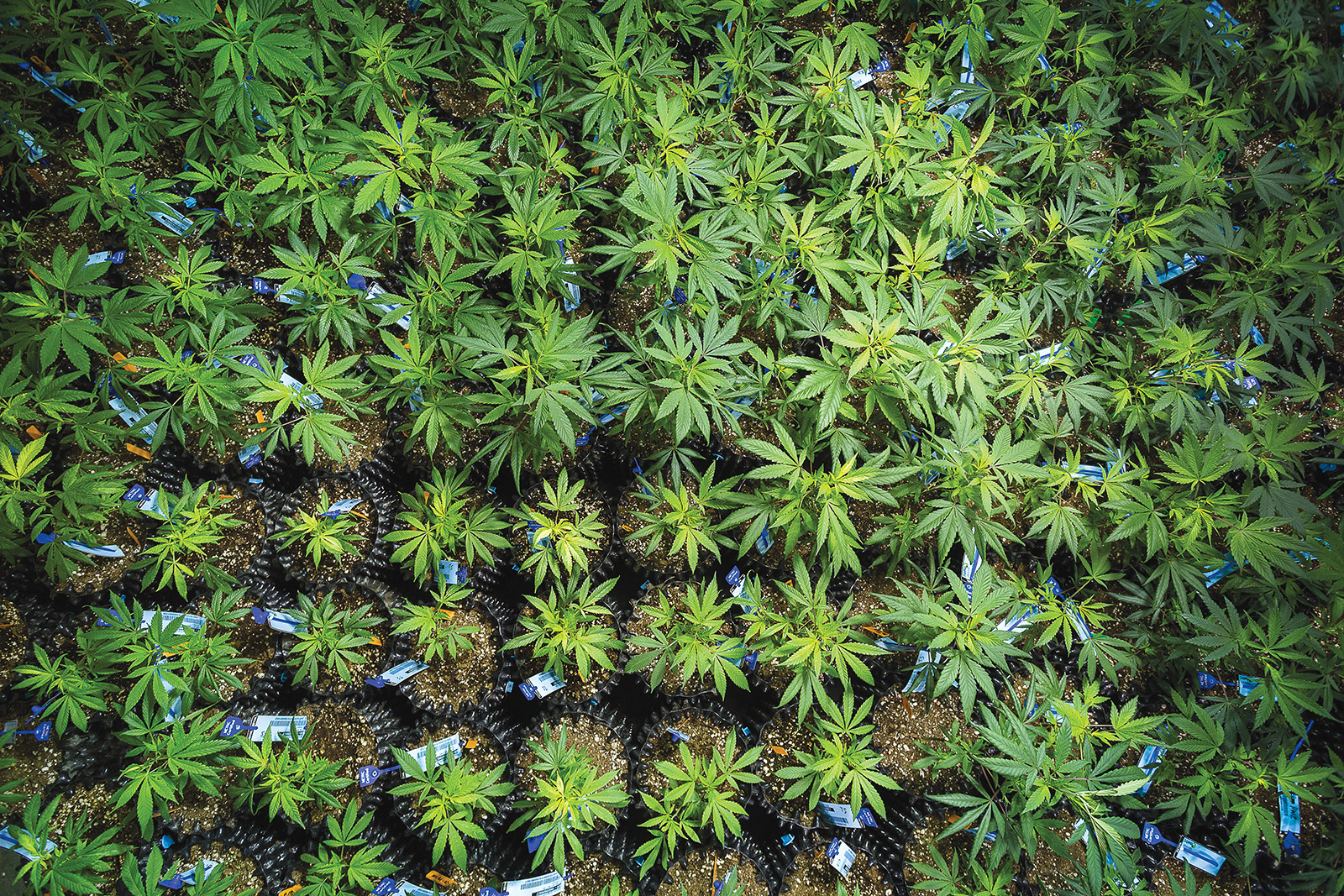 California's proposed marijuana regulations would benefit large corporate entities and hurt smaller industry competitors, potentially pushing the latter into the black market. (Daily Bruin file photo)
California rang in the new year by opening the world's largest marijuana economy.
Too bad the only people getting high off the market will be those who can afford to navigate the botched patchwork of regulations and large fees the state government has in store for them.
In 2016, California voters overwhelmingly chose to legalize marijuana in the state. Despite having nearly a year and a half to design a regulatory framework for the state's budding and lucrative marijuana industry, state officials produced what appears to be more like an enormous boondoggle than a coherent set of laws.
As a result, California's legal marketplace for recreational marijuana now comes with high recurring fees and a complex set of additional taxes, which promise skyrocketing operational costs for marijuana business owners. And since the government has not promised protections for small, local marijuana businesses competing with corporate entities, it's clear California's legal marijuana market is only for those who have the money to buy in.
California's hodgepodge of new marijuana regulations dramatically increases the likelihood of a "big green" takeover – the eventual dominance of a few large businesses over the legal recreational marijuana market. An oligarchy of large corporations would certainly squash smaller competition – or worse, drive them back into the marijuana black market. The outsized influence wielded by such corporations could lead to regulatory changes against public interest. Given that the pot industry is valued at nearly $7 billion, the stakes are enormous.
California's Bureau of Cannabis Control needs to re-examine the current regulatory framework and determine which laws should be removed to loosen the straps on the burgeoning market. The bureau should also rely more on legislation that charges different fee rates for differently sized marijuana businesses, so as to protect small-marijuana growers.
It's worth pointing out the current regulatory framework comes from a set of emergency regulations that the state released last year to govern all aspects of the production, sale and consumption of cannabis. These regulations are still pending changes following a period of public comment.
Under these rules, official licenses, which California will begin issuing later this year, will require comprehensive background checks, extensive training and a $1,000 processing fee. License holders will also have to renew their licenses each year. The state will also charge license fees annually depending on the specific part of the supply chain a license holder is a part of, such as whether they are a grower or distributor, as well as their annual revenue. These fees range from $1,000 to more than $100,000.
Additionally, local municipalities must first approve the sale of recreational marijuana before individuals or corporations can even think of receiving licenses. These municipalities can also pass their own slew of local regulations on top of the state's overwhelming list of requirements, adding even more restrictive oversight to growers and distributors.
Regulations aside, the marijuana industry is also subject to an extensive series of taxes and fees. These include the regular state and local sales taxes, a special 15 percent state excise tax on marijuana, a state cultivation tax on cannabis and any local taxes levied specifically on pot consumption. Fitch Ratings, a statistical rating organization recognized by the U.S. Securities and Exchange Commission, estimated that in some areas, the state marijuana taxes could be as high as 45 percent.
These large costs disproportionately advantage corporations that have the resources and capital to navigate the state's expensive regulatory framework. Such large corporations can also cut costs by owning multiple parts of the supply chain and producing in bulk to make up for any losses from taxes and fees. Increased consumption costs also stand to deter potential customers from buying marijuana legally – the opposite of what California aimed to do when Proposition 64 was passed in the first place.
To add insult to injury, some of the protections Proposition 64 promised to small growers seem to be eroding. The law stipulates that licenses for large farms, or those larger than half an acre, will not be sold until 2023. However, there are no restrictions on the number of licenses for small farms, or those that are a quarter of an acre, that can be sold to an individual or corporation. This loophole would essentially allow a corporation to build a 40-acre farm, for example, by buying 160 small farm licenses.
California's inequitable regulation process would effectively allow large corporations to overtake a major portion of the marijuana market share. This would hurt local economies, as production would inevitably concentrate in specific areas of the state rather than a patchwork of local farms and businesses. Furthermore, "big green" runs counter to the protection of public interest, as such a coalition would be big enough to wield immense lobbying power over the state government to either skirt regulations or change them to favor the companies, not the public.
This isn't to say marijuana regulations and taxes aren't necessary; they most certainly are to help the state ensure safe use of cannabis. The current regulations, however, only stand to eat away at the public interest and the small, local businesses California sought to protect in the first place.
The only way to remedy that is for the Bureau of Cannabis Control to pare down on overburdening regulations, while making many of the fees and requirements contingent upon businesses' sizes. California needs to decrease the barrier of entry to the marijuana market, not raise it.
Otherwise, small marijuana businesses will really be the ones taking a hit.
Busco is an Opinion columnist and a staff representative on the Daily Bruin Editorial Board.
Busco is an Opinion columnist and a staff representative on the Daily Bruin Editorial Board.