UCLA Lab School parents dissatisfied with administration's actions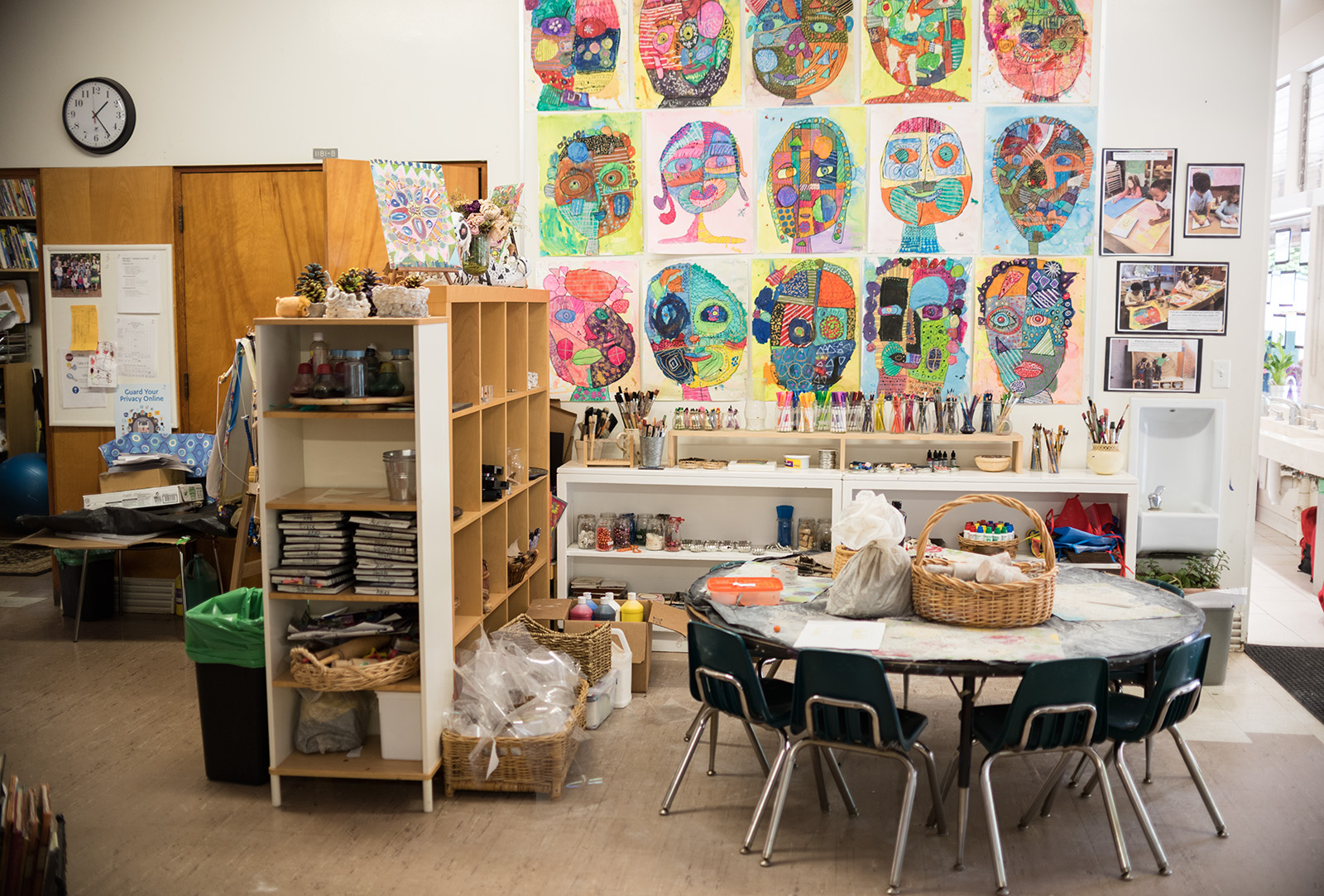 Parents of students at the UCLA Lab School said they are frustrated that the UCLA administration put Norma Silva, the schools principal, on leave without prior notice. UCLA later announced that Silva will remain in the school and handle certain administrative duties until June. (Andrew Arifin/Daily Bruin)
Some parents of students at the UCLA Lab School said they are frustrated over the UCLA administration's decision to put the school's principal on indefinite leave without prior notice.
The UCLA Lab School, operated by the UCLA Graduate School of Education and Information Studies, enrolls students pre-K through sixth grade. GSEIS Dean Marcelo Suárez-Orozco told parents in a Dec. 17 email that principal Norma Silva was on leave, two days after she was seen escorted from the school by GSEIS personnel. In the email, Suárez-Orozco added he was unable to provide further details in order to protect Silva's privacy.
Suárez-Orozco held a meeting on Dec. 18 to address parent's questions regarding the personnel decision.
Executive Vice Chancellor and Provost Scott Waugh announced during a follow-up meeting with parents on Wednesday that Silva was leaving her nearly eight-year position at the school to pursue other educational opportunities. However, he added that Silva will return until the school year's end to share administrative duties with assistant principal Renata Gusmão-García Williams.
Waugh declined to expand on reasoning behind the decision. He added he thinks it is important for the school to instead plan for the future.
"I don't want to explain what's happened. … I don't want to reconstruct the past," Waugh said.
Silva, who attended the meeting, received a standing ovation after giving a brief statement saying she remains committed to the school's children and community.
"Every time I entered my office, I appreciated walking into that room so much," she said.
Some parents complained that UCLA administration failed to consult with them or the school's board of advisors before changing Silva's status.
"UCLA needs to understand that … we are stakeholders (in UCLA Lab School decisions). UCLA needs to accept that and stand together," one parent said.
Mia Alpert, a UCLA Lab School parent, said she helped organize a parent-led forum on Hilgard Avenue for parents to share perspectives on the situation. She added that more than 200 parents signed a letter addressed to Chancellor Gene Block in December requesting an explanation regarding Silva's situation.
One parent at Wednesday's meeting said she thinks vague messages from the administration led to wild speculation and hearsay from parents and staff. At his first meeting with parents, Suárez-Orozco responded with "Maybe" when asked if criminal activity played a role in the administration's decision, the parent said. Waugh wrote in an email to parents on Dec. 21 that there was never any question about students' safety.
"I think this situation has been egregiously conducted," the parent said. "I am extremely saddened. … Parents, as well as (Silva), are owed an apology from the dean."
UCLA spokesperson Tod Tamberg said ​​Suárez-Orozco followed university policies when placing Silva on leave and added his actions were vetted by the UCLA administration.
Some parents said they plan to create petitions to reinstate Silva as principal. At Wednesday's meeting, listeners applauded one attendee who said she wanted Silva to stay in her position.
"(Silva), were you planning on leaving? If you want to stay, I will fight for you," the woman said.
Parents at the meeting also said they were concerned that some of the programs Silva started or promoted, including iSTEAM labs and dual language classes, will not continue in her absence.
The administration wants to see those programs continue into the future, Waugh said.
Waugh said at the meeting he will establish a committee made up of UCLA Lab School faculty, parents and administrators to search for a new principal. He added he plans to improve the administration's relationship with parents by holding more town halls, visiting the school in person and informing stakeholders of the future principal's job expectations.
"My goal is to make sure the quality education you've come to expect (continues). I'm sorry it took this long to make this statement," Waugh said. "I want to restore trust."