UCLA alumna dies, remembered for her love of UCLA and passion for teaching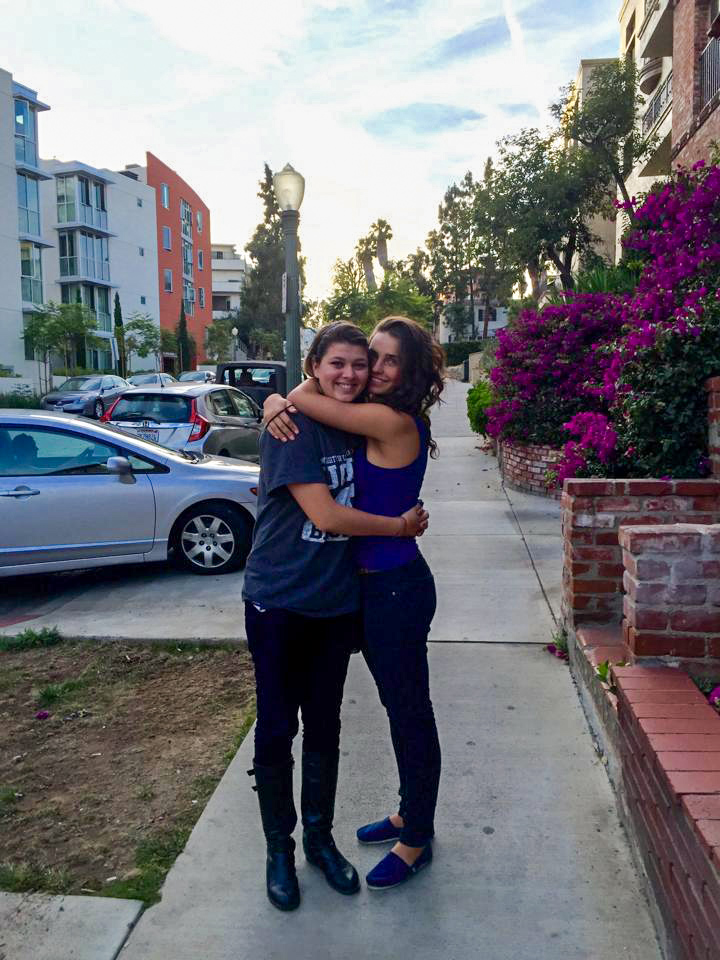 Brittany Oliva (left), a UCLA alumna who graduated in 2015, was 26 years old when she died in a motorcycle accident on December 11.
(Courtesy of Ann Yufa)
Friends remember Brittany Oliva for her selfless attitude and desire to become a math teacher.
Oliva, who graduated from UCLA in 2015, died Dec. 11 in a motorcycle accident in Anaheim. She was 26 years old.
Matt Panopio, a friend of Oliva who graduated in 2014, said Oliva was inspired by her high school calculus teacher to become a math teacher and have a positive influence on future students.
Oliva worked as a teaching assistant at City Year, a nonprofit that educates underprivileged youth in Baton Rouge, Louisiana, after graduating with a degree in statistics, Panopio said.
He added that Oliva later began working with special needs children as a classroom support provider at Port View Preparatory in Yorba Linda, California.
Ann Yufa, a friend and former floormate who graduated in 2014, said Oliva talked to her often about her goal of becoming a teacher.
"It's very rare you see someone so passionate," she said. "She was more dedicated to her pursuit than most."
Yufa also said Oliva was a dedicated friend. Once, when Yufa was stranded on the freeway, late for a class, she turned to Oliva for a ride. Despite not having a car at the time, Oliva managed to borrow one and reach her in time.
"When I called her I think she could hear the meltdown I was having over the phone and she immediately told me not to worry, she would be there," Yufa said.
Panopio said he still has a UCLA football jersey she bought him with his nickname on the back.
"She loved UCLA with all her heart," Panopio said. "She was so proud to make it into this school that she basically changed her name – people knew her as Brittany Bruin."
Marcia Campbell, Oliva's former supervisor at the UCLA James West Alumni Center, said she saw Oliva's love for her school in her everyday attitude and dedication to the center's work.
"She was really proud of going to UCLA, it just really meant a lot to her and her family," she said. "You could just tell the amount of pride they had for her."
Campbell said Oliva had a stand-out work ethic and was one of the top salespersons for the center's annual gradpack sale, a campaign aimed at selling alumni membership packages to graduating students.
"She was unstoppable," Campbell said. "She was going to do anything and everything to stay in school and earn this degree and pay it forward."
Yufa said she wished she had spent more time with Oliva and reached out to her more after they graduated from UCLA.
"We took (Oliva) and all the amazing things she would do for us for granted until she was stripped away from us," she said.