Five talking points as UCLA football prepares for Cactus Bowl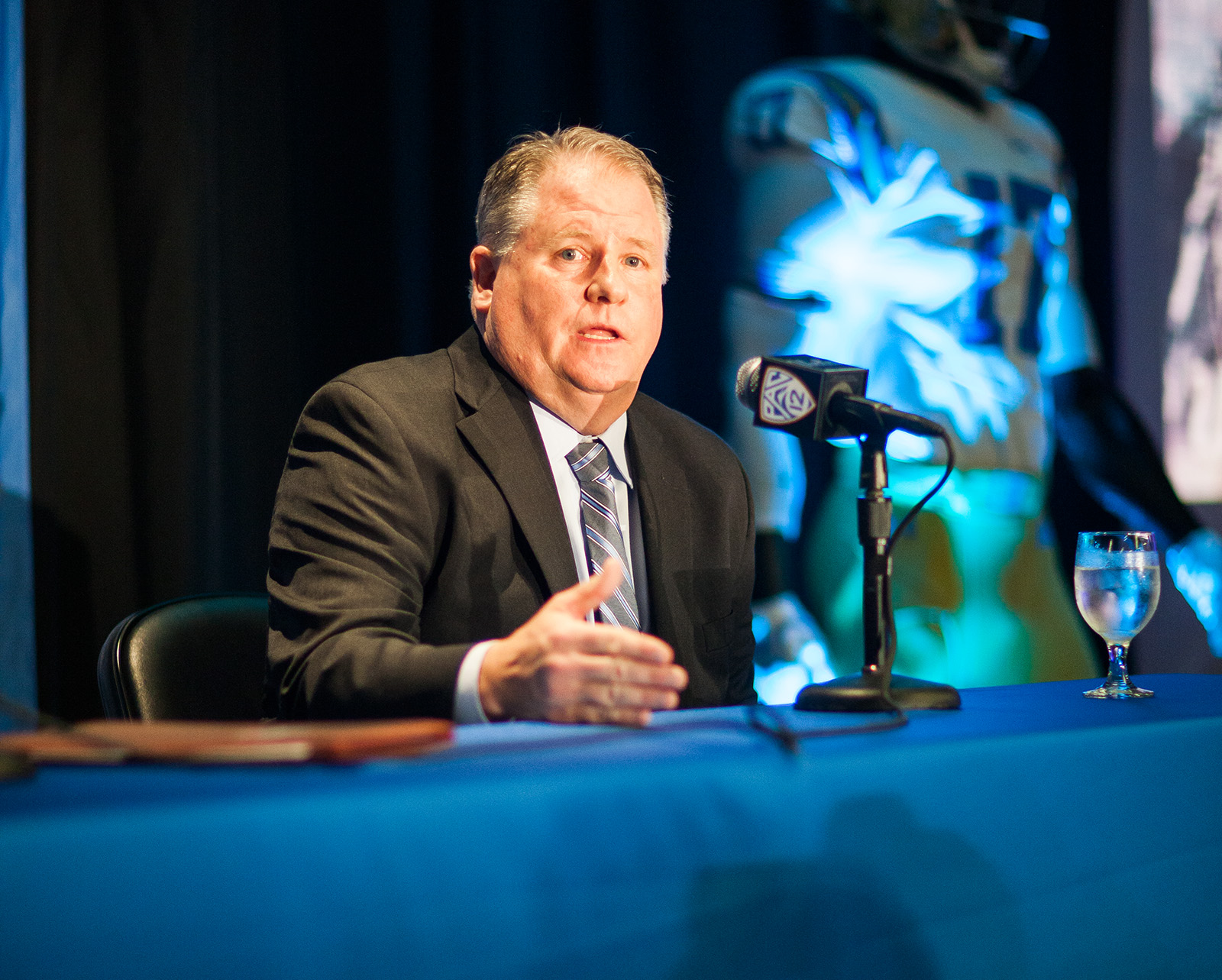 Newly hired Chip Kelly doesn't need to worry about coaching his team through a bowl game, so the to-be-coach has been putting his staff together and dealing with recruits in the time between the end of the regular season and the Bruins' bowl game. (Aubrey Yeo/Daily Bruin senior staff)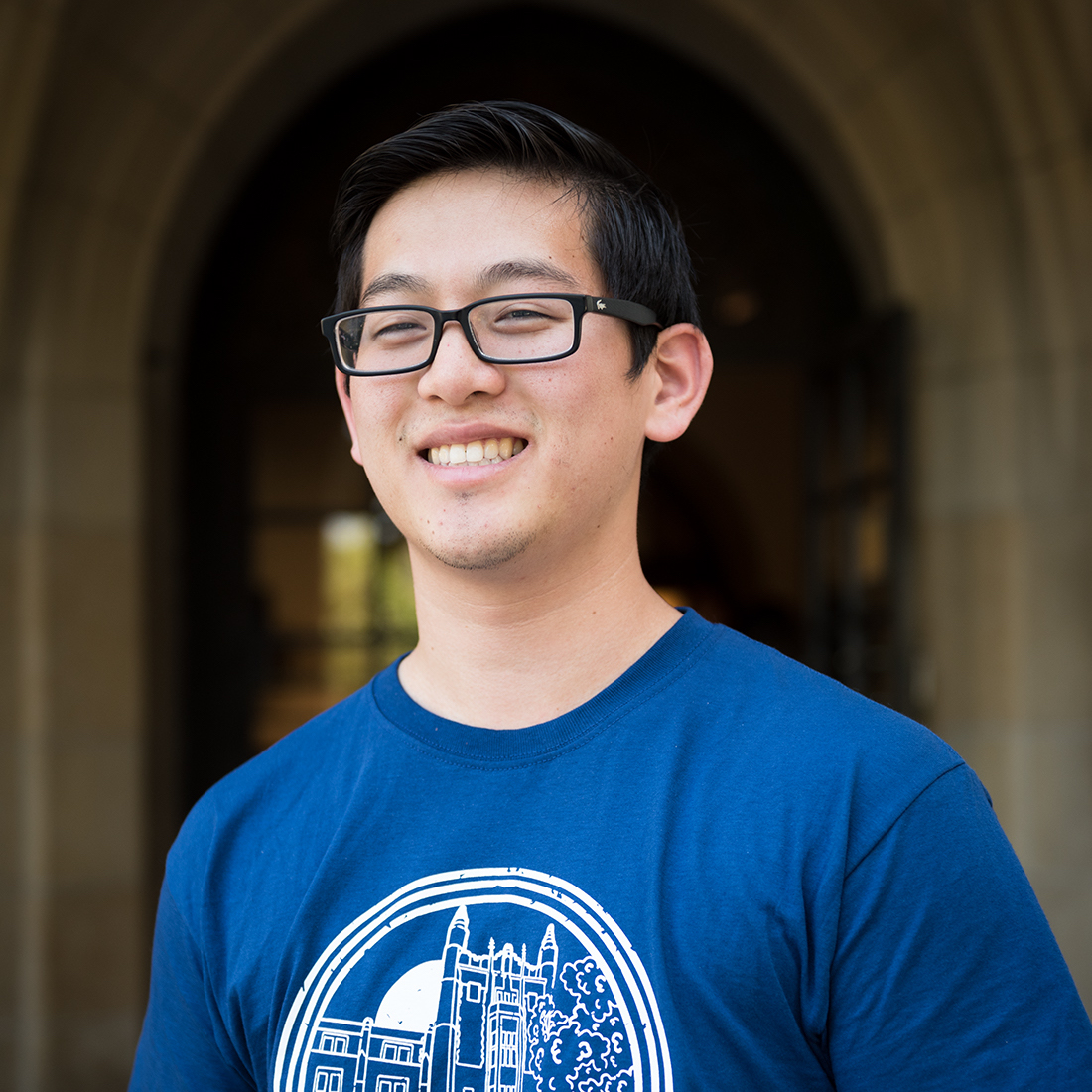 Almost two weeks have passed since UCLA Athletics held a press conference to welcome the new football coach Chip Kelly, but the Bruins still have one more game under interim head coach Jedd Fisch – the Cactus Bowl on Dec. 26. Here are five things that have happened since the regular season ended.
1. Rosen returns to practice
There are two weeks before UCLA takes on Kansas State in the Cactus Bowl, so instead of the game, it's time to talk about practice.
The Bruins cancelled practice Wednesday because of air quality concerns stemming from local wildfires, but still squeezed in several sessions before finals week began. In a conference call with reporters, Fisch said that junior quarterback Josh Rosen has returned and appears healthy.
"We've had two practices so far, and Josh has participated in both of those practices," Fisch said last week. "Very fortunate in that regard, that he has been able to do that and has thrown the ball very well and has moved well."
Rosen was taken out of the California game at halftime as a precaution, and he missed most of the second half versus Washington and the entire Utah game with a concussion.
2. But will he return after the bowl game?
Many reports have hinted that Rosen will declare for the upcoming NFL draft, as he's widely considered to be in contention for the No. 1 overall pick.
However, Rosen shot down those little birds' rumors on a rather appropriate medium.
"Please stop reporting false news. I have not made any significant decisions and do not plan on it any time soon. All you guys are doing is making me answer calls and texts from concerned friends and family members," tweeted Rosen on Thursday.
His frustration also extended to tangential details about his decision.
Bleacher Report's Matt Miller said a UCLA source told him that if Rosen chooses to enter the 2018 draft, Fox Sports media personality Colin Cowherd would have the news first.
In response, Rosen tweeted, "You need new sources."
3. All Pac-12 honors
The Pac-12's football coaches awarded nine UCLA players with all-conference honors, led by first-team linebacker Kenny Young. The senior finished second in the Pac-12 with 9.2 tackles per game and fourth with 101 total tackles, a career-high.
Three Bruins received second-team honors – Rosen, redshirt junior left tackle Kolton Miller and senior safety Jaleel Wadood. Notable exceptions to the all-conference teams were redshirt senior receiver Darren Andrews and redshirt junior receiver Jordan Lasley, who both received honorable mentions.
Andrews ranked No. 1 among all Pac-12 wideouts with 6.7 receptions and 86 receiving yards per game as well as 10 receiving touchdowns despite missing the last three games of the season.
And had Lasley reached the eligibility threshold, he would have been on top of nearly every receiving category with 61 catches for 1,136 yards and eight touchdowns in only eight games.
N'Keal and Dante are the 1st and 2nd team WRs??? Are y'all being forreal right now???

— Jodie Jo (@LegendaryLasley) December 5, 2017
Me and DA had more yards and TDs then both 1st and 2nd team WRs and we get HONORABLE MENTION??? PAC 12 this is outrageous…facts

— Jodie Jo (@LegendaryLasley) December 5, 2017
In addition, the conference's All-Academic team included 11 Bruins, highlighted by second-team honoree junior linebacker Josh Woods.
4. A couple Ducks join the Bruins
Maybe it's true that birds of a feather flock together.
Kelly added two of his former assistants from the University of Oregon to his staff – defensive coordinator Jerry Azzinaro will replace Tom Bradley and linebackers coach Don Pellum will succeed Scott White.
Azzinaro served as Kelly's defensive line coach from 2009 to 2016 at Oregon and with NFL's Philadelphia Eagles and San Francisco 49ers. Last season, Azzinaro was California's defensive line coach, and the Golden Bears allowed 108 fewer rushing yards per game and recorded 10 more sacks compared to 2016.
Pellum was the Ducks' linebackers coach under Kelly's tenure and spent the past 33 seasons working at Oregon, his alma mater. He was also Oregon's defensive coordinator in 2014 and 2015, when the Ducks' defense allowed a school-record 306.5 passing yards per game. In 2016, they gave up a school-record 518.4 total yards and 41.4 points per contest.
"The success Jerry (Azzinaro) has had and expertise he has gained in more than three decades at both the college and professional levels have provided him with a supreme knowledge of the game," Kelly said in a release. "Don (Pellum) has an uncanny ability to relate to and develop student-athletes."
5. Next season's freshman class unsettled
At one point last week, the number of UCLA's offensive line recruits for the upcoming season dwindled to zero amid the coaching change. Four-star safety Cam'ron Jones, three-star outside linebacker Kolin Demens and three-star running back Lentivone Lesane also announced their decommitments on Twitter.
But Kelly also picked up commitments from three-star offensive lineman Alec Anderson and three-star athlete Kazmeir Allen, who recently broke the national high school single-season record for touchdowns in a season.
Several other uncommitted players made official visits to UCLA this weekend, including three-star offensive lineman Jarrett Bell and three-star tight end Tommy Tremble.
Four-star prospect Bryan Addison, the nation's top-ranked athlete per 247Sports, also made an official visit to UCLA on Saturday and committed to UCLA on Sunday.
Wang joined the Bruin as a freshman in 2015 and contributed until he graduated in 2019. He was an assistant Sports editor for the 2016-2017 academic year and spent time on the football, men's basketball, women's soccer, men's tennis and women's tennis beats.
Wang joined the Bruin as a freshman in 2015 and contributed until he graduated in 2019. He was an assistant Sports editor for the 2016-2017 academic year and spent time on the football, men's basketball, women's soccer, men's tennis and women's tennis beats.