UCLA researchers find potential problems in federal hospital program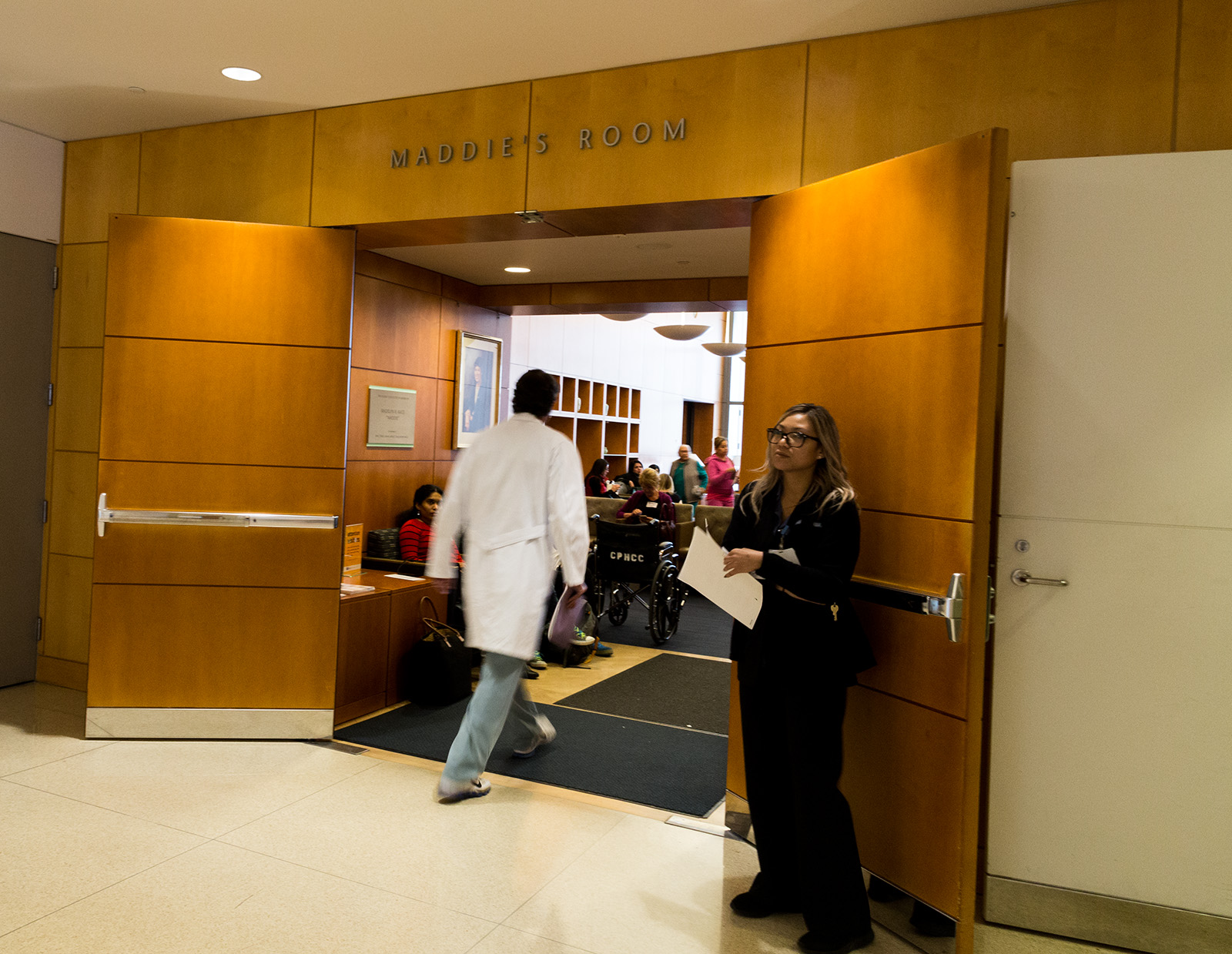 A study published Nov. 12 found heart failure mortality rates increased during a federal program that incentivized hospitals to avoid excessively hospitalizing patients within 30 days of their previous hospitalization. (Marley Maron/Daily Bruin)
A national program to reduce rehospitalizations may have increased death rates for heart failure patients, researchers reported Nov. 12.
A study published in the medical journal JAMA Cardiology found heart failure mortality rates increased during the federal Hospital Readmissions Reduction Program, which incentivizes hospitals to avoid excessively hospitalizing patients within 30 days of their previous hospitalization. Gregg Fonarow, a UCLA physician and a senior author of the study, said the researchers were concerned that strategies hospitals take to reduce readmissions could ultimately be harmful to patients.
Congress established the Hospital Readmissions Reduction Program to reduce health care costs as part of the 2010 Affordable Care Act, Fonarow said. The program fines hospitals a portion of their Medicare payments for excessively rehospitalizing Medicare patients. This year, the program penalized more than two-thirds of hospitals in the U.S., resulting in millions of dollars in fines for some hospitals.
Medicare is a federal program that provides health insurance to Americans aged 65 and older. Fonarow added that the Medicare officials and health care policy experts who designed the Hospital Readmissions Reduction Program believe it benefits patients by incentivizing hospitals to improve quality of care and prevent unneeded repeat patient visits.
Patients with heart failure had the highest readmission rate within 30 days of discharge – about 25 percent for Medicare patients – before the Hospital Readmissions Reduction Program came into effect, said Michael Ong, a UCLA cardiologist.
Some heart failure experts are concerned the program could worsen patient outcomes because hospitals with the highest readmission rates for heart failure tend to have the lowest mortality rates, Fonarow said.
"Many of these readmissions due to the underlying condition are necessary," he said. "Our concern was that (the program's designers) weren't really reporting or considering whether there had been unintended consequences, the worst of which could be increased mortality."
The researchers analyzed data in a heart failure patient registry from the American Heart Association, which includes roughly 100,000 Medicare patients from more than 400 hospitals, Fonarow said. They found that after the Hospital Readmissions Reduction Program was implemented, the readmission rates within both 30 days and one year of discharge decreased for heart failure patients while the mortality rates increased, after accounting for the patients' illness severity.
"When you see that there's a potential tradeoff with mortality, it should give you pause," Ong said.
The program also does not account for many socio-economic factors that affect patient outcomes for heart failure, he added. Hospitals could be unfairly fined for readmitting patients requiring hospitalization because they live alone, far away from their hospital or lack the resources to obtain their medications.
Boback Ziaeian, a UCLA cardiologist, said heart failure experts believe the Hospital Readmissions Reduction Program does not accurately predict which patients are likely to need readmission, and might incorrectly determine that a hospital's readmission rate was higher than expected.
"It's very hard to predict who's going to come back to the hospital, so the model is only about 58 percent accurate (for heart failure)," he said. "It's almost as arbitrary as flipping a coin."
Ziaeian said that inaccuracy could disproportionately penalize hospitals with vulnerable patients who have high readmission rates, many of whom depend on government resources.
"How do we expect hospitals in already low-income regions to respond to getting more of their Medicare dollars cut because of their high readmission rates?" he said.
Fonarow added financial considerations could put undue pressure on hospitals to avoid penalties. For example, hospital administrators may advise emergency room physicians to send home returning heart failure patients, no matter how sick they are, to avoid readmitting them within 30 days, he said.
"Every hospital administrator across the country has raised this (penalty issue) with clinicians," Fonarow said. "They've hired consultants, they've hired teams all around, trying to influence physicians toward keeping patients out within the first 30 days."
Fonarow said the study does not prove the Hospital Readmissions Reduction Program caused the increased heart failure mortality in recent years – the researchers only observed that mortality changed along with the program's implementation and reduced readmissions. However, he added that the researchers believe the program should be suspended for heart failure patients until researchers can further study on its effects.
"Even a few extra deaths could not possibly be justified by reductions in readmissions, or cost savings," Fonarow said. "Our hope is there will be action taken."