Organization gives medical center 'A' grade for patient safety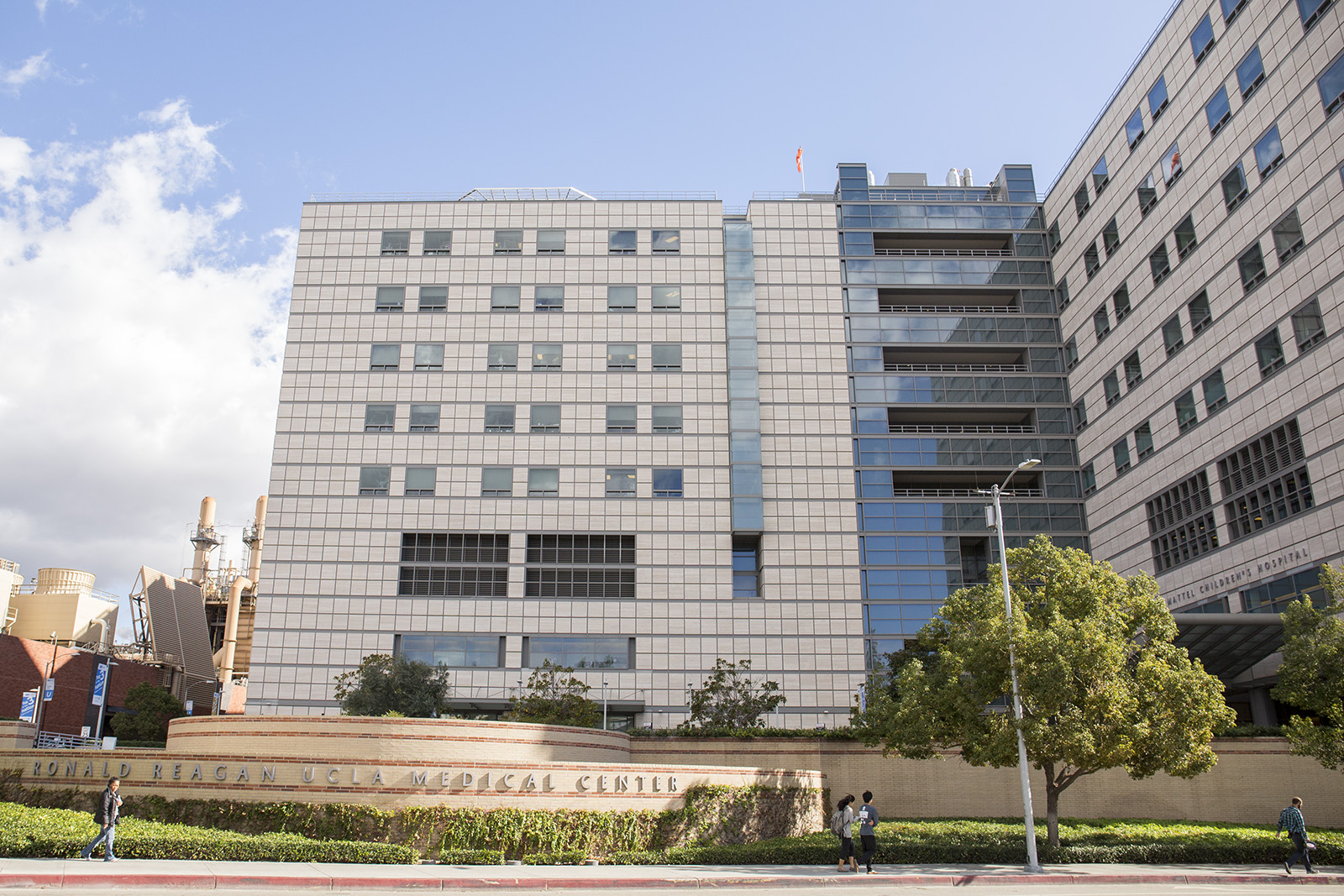 A nonprofit organization advocating for patient safety gave Ronald Reagan UCLA Medical center an "A" safety grade when checked for medical errors, injuries, accidents and infections. (Daily Bruin file photo)
The Ronald Reagan UCLA Medical Center achieved its highest patient safety grade in recent years, according to a nationwide report on hospitals released last week.
The Leapfrog Group, a nonprofit organization that advocates for hospital performance transparency, gave the medical center an "A" safety grade for fall 2017 after reviewing its data on medical errors, injuries, accidents and infections. Leapfrog assesses more than 2,600 U.S. hospitals twice per year based on surveys and publicly available data of hospital procedures and patient outcomes.
This latest grade is the highest received by the medical center in recent years. Leapfrog gave the medical center an "F" grade in 2012 and a "C" grade in 2014 because of preventable incidents such as infections or objects left in patients after surgery.
Safety ratings can help hospitals identify areas to improve, said Kristof Stremikis, director of market analysis and insight for the California Health Care Foundation, a nonprofit organization that supports improving health care in California.
"The Leapfrog rankings are crucial," Stremikis said. "We're spending a lot on health care (and) we know that we're not always getting good quality, so it's very important to measure the performance of hospitals and doctors."
Despite receiving its highest safety grade yet in fall 2017, the medical center still scored below average in patient-outcome categories such as infection rates and problems with surgery, according to the Leapfrog report.
For example, the medical center received a below-average score in the Leapfrog report for Clostridium difficile infections, which cause colon inflammation. According to the report, the medical center had a higher number of cases than expected based on the hospital's number of patients and how widespread the infection is in Los Angeles.
Hospitals can prevent C. diff infections by having doctors and nurses clean their hands after interacting with each patient and by cleaning hospital rooms and equipment frequently, according to Leapfrog.
Stremikis said he thinks UCLA's "A" safety grade might be from its high scores in preventative practices, like hand-washing, that improve health outcomes for patients. The UCLA medical center received above-average scores in practices intended to prevent errors, including a full score in staff hand-washing.
Johnese Spisso, president of UCLA Health, said in a statement she thinks the latest safety grade shows the hospital is working to improve patient care.
"We should all be proud of this recognition, which reflects the dedication and teamwork of our physicians, nurses and the entire staff," she said.