Bunche Center's new interim director innovates in research on incarceration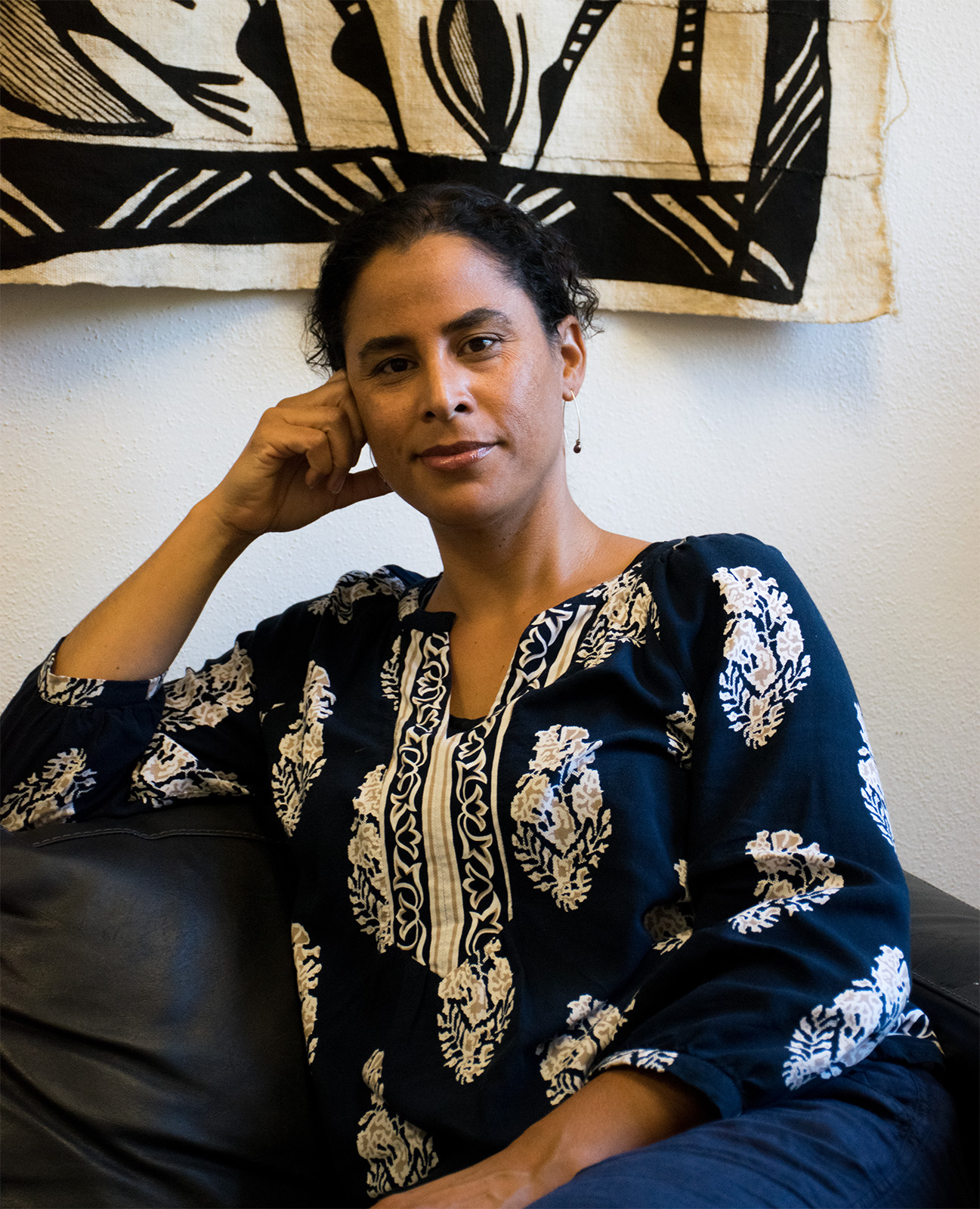 The Ralph J. Bunche Center for African American Studies appointed a new interim director who will expand on the center's research on incarceration and other issues African-Americans face in modern society.(Farida Saleh/Daily Bruin)
The Ralph J. Bunche Center for African American Studies' new interim director plans to expand on the center's research on incarceration and other issues African-Americans face in modern society.
History professor Kelly Lytle Hernández was named the center's interim director last week. This marked the center's first change of director in 16 years. Lytle Hernández conducts research on the leading causes of incarceration in Los Angeles and said she hopes to support students and scholars interested in conducting research in African-American studies in her new position.
Bunche Center was founded in 1969 to hold academic programs and conduct research in African-American studies.
Million Dollar Hoods, a research project Lytle Hernández launched in 2016, provides public access to jail data and identifies incarceration patterns throughout LA, which incarcerates more individuals than any other city in the United States. Lytle Hernández said she thinks the data disputes the notion that incarceration improves public safety.
"Local authorities are investing millions in locking up the county's most economically vulnerable, geographically isolated and racially marginalized populations for drug- and alcohol-related crimes," she said.
This data is consolidated onto a website that provides an interactive map of neighborhoods where police departments spent the most money on arrests. Police spend more than a million dollars annually on incarceration in certain communities, Lytle Hernández said.
The project is also the first to show that the leading causes of arrests in LA are drug possession and driving under the influence, she added.
Lytle Hernández said the research team has also started publishing reports outlining local policing patterns. Its first report, published earlier this month, showed that the Los Angeles Police Department's arrests of homeless individuals from 2011 to 2016 increased at a rate faster than the growth of the homeless population over the same period.
Darnell Hunt, the dean of social sciences who served as the center's director from 2001 to June 2017, said he thinks her research resonates with the mission of the center because her work documents how African-Americans are disproportionately incarcerated.
Hunt added he thinks Lytle Hernández will engage more with students and faculty interested in research on African-American issues.
"She's building on what the center's been trying to do for years, which is reach out to people, bring people into events the Bunche Center hosts and engage faculty, colleagues and students in research projects the center does," he said.
Albert Kochaphum, a student who worked with Lytle Hernández on her Million Dollar Hoods project, said he thinks Lytle Hernández's appointment will encourage research because she is open to trying new and different research methods.
"I believe her ability to look beyond traditional lines of research will enable the Bunche Center to train … researchers to tackle issues facing African-Americans and other communities of color," he said.