HCI event emphasizes health benefits of social interactions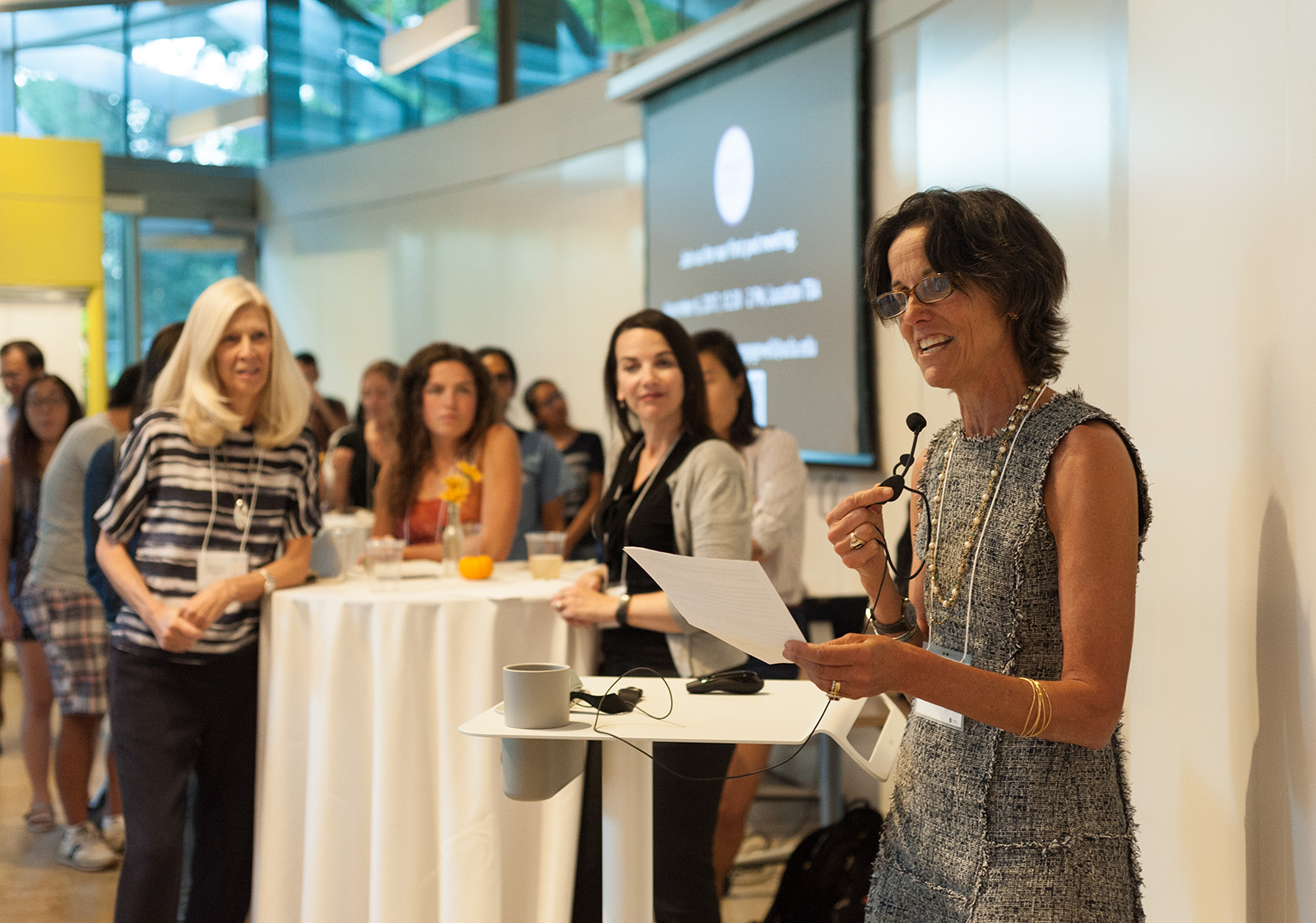 Healthy Campus Initiative launched Engage Well, a new area of focus that emphasizes building and maintaining social relationships for personal health and well-being. (Nick Kardan/Daily Bruin)
A new campus initiative aims to make students' and faculty members' social lives a priority for their health.
UCLA's Healthy Campus Initiative launched Engage Well at a La Kretz Garden Pavilion event Tuesday to promote healthy social relationships and interaction. Engage Well is an area of focus, or pod, for providing projects, resources and events emphasizing the need for students to create and maintain social relationships and interactions for their physical health. About 50 people attended the event.
Wendy Slusser, associate vice provost of HCI, said the idea for the Engage Well pod came from research studies on how social relationships can impact physical health, such as increasing life expectancy.
Ted Robles, an associate professor of psychology and an Engage Well pod leader, said his research is focused on the impact social relationships have on physical health. He said healthy social relationships should be a public health priority at UCLA.
"Things like smoking and obesity are really important factors in one's health," Robles said. "And the effect of social relationships is equally as important."
Social connections apply to other HCI pods, such as Eat Well and Move Well, which promote healthy nutrition and fitness options for students, Robles added. Future program ideas for Engage Well will also come from the students and faculty, he said.
Slusser said the event was held in conjunction with HCI's celebration of National Food Day with the Eat Well pod.
"We purposely chose … to launch (today) … because food and social connections are intertwined," said.
Slusser said UCLA student focus groups in an HCI-led research study said they thought food was a way to build community and positivity in a stressful college environment. For example, she added students in an HCI teaching kitchen program, which promotes healthy eating and cooking skills, felt more socially connected with their peers when learning to cook alongside them.
Julianne Holt-Lunstad, a visiting professor from Brigham Young University and guest speaker at the event who researches social relationships and health, said scientific research has shown the importance of socializing.
"Social connections are seen as something only for emotional well-being," she said. "But data suggests they have a powerful impact on our physical health, such as risk for diseases and even premature death."
Social isolation is a growing health epidemic and can be as physically detrimental as smoking cigarettes, she added.
To find ideas for projects and resources combating social isolation, Slusser said Engage Well will host monthly meetings open to all students and faculty to discuss ways to improve and add to the initiative.
Rachel Tsao, a second-year psychobiology student who attended the event, said she thinks the Engage Well pod is a good addition to HCI because it takes a more holistic approach to well-being, rather than focusing on isolated aspects of health.
"It's important to be healthy not only in your own mind and body, but in your relationships with others and knowing your social responsibilities," she said.
Nakahara is the assistant news editor for the science and health beat. She was previously a contributor for the science and health beat.
Nakahara is the assistant news editor for the science and health beat. She was previously a contributor for the science and health beat.